Yes really
None of the original kit is left, but underneath all the c**p is a 1990 CR-7. I've just done a quick 150 mile round trip to collect it...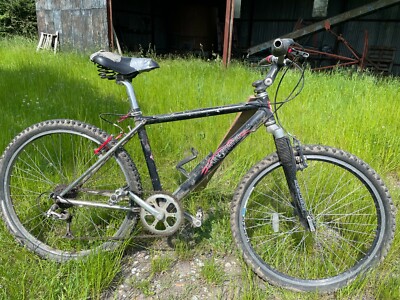 Gary Fisher CR7 MTB (ROO). Small gent's size. Crank bent so unrideable as is. DX levers and rear brake.
I had a 1989 CR-7 BITD, I loved that bike, but it got stolen in 1993 and I've long wanted another. They really don't turn up very often these days. Not quite rare enough to be a unicorn, maybe, part of my personal history, definitely. So a scratch to be itched, so to speak. This one's not even my size. I'll pretend it's a present for my wife
Plan - see if I can rebuild it to the same spec as my old one. That was XT, early Manitous, A-TAC. Shouldn't be too hard ??