....for redistribution through this fine institution,a Retrobike site inspired Ping Pong!
Help out yer mates,be they veterans or newbies,give a boost to the good 'un who just ain't got the scoobies,
Put a smile on a face,pass on a favour,with a positive vibe and a Retrobike flava! Peace.Out.
CC.
So,here it is,something that's been brewing for a couple of years and I must admit I'm quite excited about it.It's a kind of selective karma thing,I'm gonna have a little waffle then all will be explained.I'm not very good at concise,tend to use 10 words when 3 will do so for the impatient ones,just skip to page 12
.
Quick bike history;
First MTB 86 Peugeot Ranger learned how to ride,repair and roam with that one,and the first resto/upgrade I did.
92 Marin Palisades Trail First bike I bought myself,had lock chopped n stolen in two months.
92 Alpinestars Cro-Mega DX Guy I did a gardening round for owned local Alpinestars dealership.Took pity on my loss and let me have one for £70 more than the Palisades cost me.Silver fxxxking linings!
94 Marin Indian Fire Trail Awesome bike.Over 12,000 miles in 3 years,went everywhere,commute,off road,did a bit of touring.
98 Specialized Sworks M2 Came home from travelling to find a dear family friend had passed away and very generously left me enough to buy one new.Felt like I'd reached the top,realised it would probably be the first and last time I bought a new bike of that level.And it was!Took it End to End 5 months later,Coast to Coast the year after (all on roads).Now semi-retired.
The road to RB;
Think it was around 2002 when M950 went out of production or thereabouts.Planning to keep the bike for life I started harvesting spares.Ordered from my LBS,ringing up or visiting cycle shops wherever I went.
Then started drifting onto ebay and it stepped up a level
.Had a good mate who kept encouraging me to join RB.I don't really join things and wasn't a fan of online communication
.
Around 05/06 I got knocked of my Sworks.Normally used to cars pulling out but this one waited till I was in the headlights till he pounced.Perfect shot
.
Needed forks,couldn't find any,next thing I know my RB enthusiast mate turns up with 3 sets of forks,all in great condition,wouldn't take any money for them
.
Next came a mint pair of M950 hubs,for a very reasonable price.That's a good mate to have
.
So,after a few more years,I finally joined in 2014.First and only forum I've ever joined.Immediately wished I'd joined earlier.Had a very warm welcome from a number of members,a real community spirit with lots of helpful advice.Soon found a few items I was missing (priced very reasonably) and,par for the course,got the inspiration to recreate the '94 IFT of my youth.
I did what I'm sure a lot of others have done.Had little knowledge of what was available out there so grabbed components for the build,then invariably found better condition/NOS spares as time went on.
Took 6 years till I was happy with everything for the build.Lot of hours of research/harvesting/driving up n down the country.In that time I also picked up a Cro-Mega for resto.And set my mind on creating a bespoke carbon mtb retro-mod fast commuter
.I said COMMUTER!
Oh,that'll do
.Also felt I 'needed' an M5 Sworks,and a pimped version of my 94 IFT build using surplus spares.
And bought another 94 IFT for the forks
,with a view to restore it and sell as a cost off-setting exercise.
But,having a strange mentality
I couldn't start a thing till I had everything in place.I know it's a bit wierd.I blame it on my obsession with Lego sets as a kid
.
Anyway,started last July,now have 1 resto done,2 built,1 resto in progress and 2 builds to start shortly.Then 1 resto and 1 build to do for mates.Yay lockdown!
Build threads will be coming
,just takes me a bit to work up to it.Not really a big on the 'show n tell' thing
,but I'm getting there.This is about as daring as I've got online!Except for the badger thing,but I was masked up for that
So my stable is firmly established
.You'll notice no unicorns.Always been a bit of an 'off the shelf/factory standard' guy with minimal mods.I still can't believe I've actually managed it but the journey to get to this point has made the final result all the more enjoyable.Feel very satisfied.Just the pile of surplus has been building up for a few years now,waiting for a good way out.
I decided to let most of my decent stuff go on ebay.Sold my first items last Autumn after buying on there for 13 years.
Contraversial subject at times but I'm sure there are many of us that use it.
A number of reasons for using it but namely I just find it easier with the amount of stuff I had to clear.And I just go around in circles trying to decide a price
so to save myself the hassle I set reasonable to low starts,no reserve and let the forces decide
.And being honest,it's been good to me over the years,found a lot of items that I wouldn't have otherwise.Was linking all my sales here till I realised nobody else really bothers.Have the same name here as ebay for clarity but I appreciate a lot of people don't and prefer the anonymity.
Had some good results,predominantly stuff I bought before I joined here.Also had some losses.Managed to drag a few ebayers over to this site,made some good contacts there and managed to do a few good deeds.Just as on here,there are some pretty decent people who just aren't into forums.Have done a few deals for RB members on there too.The auction style does get criticised but being honest,the dibs system isn't always the fairest either.Potayto potarto.
But,of course,ebay only offers a fraction of what RB offers.And sales are but a fraction of everything that goes on here.
Been trawling the Wanted sections on here for some time
,and finding the right home for the right parts
.That's probably my favourite way to do things.It's not about squeezing pennies from an eager buyer,more about putting a big fat smile on someones face who's genuinely needing something.It is a slower way to do things but quite rewarding
.
With no sales thread on here,even before I started selling on ebay I was aware that out of 150-200 listings I would be making there were bound to be a few items bought on here.I'm really not a 'flip for profit'
guy,even though finances aren't great.Have been fortunate that the market has favoured sellers,and I haven't needed to buy much.
So,I'm at ease with the choices I've made.None of us really know each others circumstances,and I know it's easy to form an incorrect opinion based on little information.It's been the best way for me to deal with things.Can't honestly say I've had any negative comments but I know how it can be looked upon when a couple of listings sky rocket.I believe I've put more into RB than I've taken out,that's the most important thing for me.
Admittedly I do get a little buzz from helping so all this is partly for my own benefit
.
The other thing I'd like to do is counter the darker side of forum activity.I have accidentally stumbled across some terrible outbursts on other forums,thankfully RB seems to be free from the trolling and bullying but I've found a few occasions where I've been a bit shocked.
Seem to have been a lot of new members joined in the last year,which is great,the more the merrier for me.And the more variation the better.
But when a newbie has posted a question/made a statement of presented their pride and joy,only to receive an abrupt rebuttal/slagging of their creation from an established member(s),it makes us look like those other sites and probably makes a whole load of other members shy away from ever posting anything.
Quite daunting facing the experts that have been doing this for years,BOTM winners,super geeks/purists etc.
As mentioned,I was very warmly received and try my best to carry that on but shooting someone down that's had the balls to post for the first time on a worldwide forum with 55k (or whatever it is) members is just not on.
We're all human,I'm sure I've probably done or said something to offend someone now and again,or have put my mits to the keyboard without really thinking.Made a couple of comments about pricing in the past till I read the rules properly and realised it should be avoided.Which is right.
One thing's for sure-we need the new blood to keep coming in.That was us a few years ago.And new blood is gonna mean a bit of change,we're not in control of where this beast goes but we can have an influence, pass the baton.
So,waffle over,just wanted to get a couple of things off my chest,clear my unwanted items and hopefully stir up some of that good old RB spirit.Showcase what it's all about and hopefully have a bit of fun with it.
This is how it'll work.
THE RULES!
1.I'll post pics of various Karma/low priced items.
2.I will nominate someone.May be a good reason,maybe random,will see how it goes.Will be predominantly people I've had communications with.Won't be able to reach you all,sorry!
3.They choose any item,pay postage and I will post.I would ask that postage is covered,plus a quid or two.Not looking to profit (have paid good money for much of this) but don't want to end up out of pocket re fuel/packaging etc.
In case there's nothing they need they may wish to forfeit.
4.That person can then nominate any RB member of their choosing to go next.
BUT! I want to hear good reasoning for their choice.Don't care if it's an X-Factor sob story,unsung hero or just a long standing mate.Looking for funny,heart warming,positive stuff.Tell us a tale,post a pic,or link to an old thread,don't mind as long as it's a good expression of all the good that goes on here,particularly the stuff we don't hear about.
The best Karma will need the best stories!
5.Once postage is paid (by either person) I'll post their item.
6.Start back at No.2.
Spent a lot of time and effort on this,though I am very slow at this type of thing
.I think it has the potential to be a pretty good experience and hopefully a good laugh.
I do reserve the right to overrule any nomination
(though I really can't see that happening) and to have final say in who gets what.There's also a possibility that I find homes for some items elsewhere (not ebay!).
And please don't start messaging at this point if you see something you need.It's an invitation only but will do my best to distribute fairly.
Most items are cost of posting only,some will involve a small price
.Anything listed with a price is inclusive of postage.
Collection also possible,along with cup of tea in the yard.
N.E. Lincs,if you dare.
Think I've covered everything,fingers crossed it all works out
So,finally,don't expect anything too exciting.There's a few broken bits,a few for display only,but hopefully a few things of use.Who's gonna give away anything decent right?
Pics going up now,descriptions to follow later,then stand by for the first nomination!
Do us proud!
1.Club Roost bar ends,short,grey logo.Grubby but undamaged.
2.Onza black bar ends,short,white logo,few light scratches.
3.Club Roost 3M bar ends,yellow logo,small scrape near clamp,vgc.
4.Dark grey V brake pad carriers.New.Possibly Clarkes,can't remember.
5.Ergo grips,good as new.Pimp your Vileda collection.
6.Avid Speed Dial 2.0 V brake levers.Bit of logo wear,no serious scratches,aching to be polished!
LIKECLOCKWORK
7.XT T780 Touring V brake levers.Scraped on the tops.
FLUFFYCHICKEN
8.S70C V brake pads Shimano Y8A298032.
9.Fibrax Sure Stop Canti pads,black,NOS.
10.Unidentified chinese disc pads.No part no etc.Appeared from nowhere through my letterbox???
11.Shitefin.Knock off Shimano,send to someone cheap you don't like.Tis NOS though.
12.Red ano QR,std front,unbranded,vgc.
13.Scada cleat covers.Prevent post ride tap dancing in the pub.
14.Ritchey adjustable stem.1 1/8" Ahead.25.8/26mm clamp.Didn't know that was a thing.
15.'95 Marin Alloy quill stem,1 1/8"/25.4 bars/110mm/5deg,tidy with rubber gasket and new rubber cap.
16.ControlTech Ahead stem,1"/25.4 bars/130mm/5deg.
17.Ritchey Pro Ahead stem,1 1/8"/25.4 bars/110mm/5deg.
18.Ritchey WCS White Ahead stem,1 1/8"/30.9 bars/120mm/5deg.New.£10.
19.NOS Deore LX HB M570 32h front hub.
20.NOS FH R080A Silent clutch 32h rear hub.Lurkers favourite.
21.XT HB M737 32h rear hub.Good condition,bearings/freehub smooth,no play.
MAGPIEGIFTS
22.XT FH M737 32h front hub.Good condition,bearings smooth,no play.
23.Deore HB M525 32h 6 bolt disc front hub,grubby but VGC.
24.XT CS M737 Cassette.Type R 11-28t.VGC.
STRESSED
25.PD M520 SPD's.NOS.No cleats.
BOY"O"BOY
26.Ritchey Logic SPD's.NOS.Dark blue,with cleats/instructions. £10
27.Eggbeaters.Barely used,not by me.Little bit of chrome flaking on springs.
28.Muc Off C3 ceramic wet lube.New.
NPORTERNZ
29.BETD link.Almost certain it's for 99-01 era Specialized FSR's but never fitted it.Used.£15
30.Clear Crudcatcher Used
FLUFFYCHICKEN
31.Crudcatcher O rings New
32.Specialized rubber rear mech protectors.Stick and cable tie on.
33.XT M750 crankset.Non-drive side arm cracked,good life in the rings.
SPATULA
34.Blue ano brake booster.New.
35.NOS XT FD M750 e type mech.Cage broken,not repairable.Spares.
36.Seatpost shim,27.4mm external for a 24-25mm(?) post?Doesn't say.Used.
37.Seatpost shim,31mm external for 26.8mm post.Used.
38.CN HG70 6/7/8 speed chain New.
THE HISTORY MAN
39.CN HG71 6/7/8 speed chain New.
LEGRANDEFROMAGE
40. Shimano 8 speed chain connecting pins.NOS
41.CN HG93 9 speed chains NEW
1 x LEGRANDEFROMAGE,
1 x D8MOK
All forks 1 1/8" steerer,haven't tried all the adjusters for movement/effectiveness.Couple of the top adjusters with slightly damaged rubber,otherwise they're cosmetically good.
42.Manitou Specialized badged LT (S?) Forks.Feel ok,no studs.Boots missing.£20.
RVA
43.Manitou SXR Feel ok.£20
44.Manitou Sean Palmer Stroker FS Ti.From this thread;
Late 90s Manitou fork with aluminium steerer, stanchions and titanium springs. The return stop elastomers are gone. Very good condition as it has only been lightly used mostly in dry weather. £60 plus postage or collect (offers entertained). Also these fine Shimano pedals which still...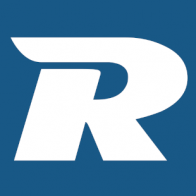 www.retrobike.co.uk
One top adjuster turns continuously,I would imagine an easy fix.
Had someone asking for these a long time ago.Would like them to go to that person if they're still wanting and can be found,deleted the original message.Anyone who can help with this can have a free go.
45.Manitou SX Ti Not much damping,would more than likely need a strip/service/oil fill.£20.
46.Manitou SX No studs.Not much damping,as above.£20.
ANDY B
47.Marin Rockstar '95(?) Champagne threaded.Bit of decal peel.
48.Marin Rockstar '94/'95? Chromed No decals.Slight surface corrosion,would polish up mint.
49.Marin Rockstar '96 Ahead IFT Decals shabby.Groove worn in steerer above crown race.Would personally fit a new race and run a short weld over the worn area.
50.'94 Marin Lite from IFT 580mm,slight crimping,ano/logos have all been rubbed away
51.'95 Marin Lite from Nail Trail 560mm,logos still on front but ano missing as seen.
52.Ritchey ForceLite 560mm Logos mostly intact but slightly rubbed/light scratches.
52.Ritchey ForceLite 560mm Logos mostly intact but slightly rubbed/light scratches.There's a slight score mark,very thin and shallow near edge of stem clamp area.It stops a fingernail when dragged across.
53.Specialized Easton 580mm slight logo wear but otherwise good.
54.Specialized T6 lo-risers 670mm good condition.
55.Easton EA50 Monkeybars hi-risers 670mm good condition,logos intact.
56.Koryak (?) 30.9 clamp x 640mm alloy bars
57.Chinese shite-riser Ritchey and Scratchy matte carbon 30.9 clamp. 690mm at your own risk!
58.Chinese flat...on your face...bar Itchey W.ippoff C.hinese S.hite. 30.9 clamp. 690mm as above.
59.And a bit more,27.2 gloss carbon seatpost 400mm.
60.Kalloy 27mm x 270mm
61.Thomson Elite 30.9 x 410mm layback.Slight ano wear.
62.Unknown 30.9 x 300mm
63.Kalloy 31.2 x 340mm
64.Kalloy 31.4? (hard to read) x 300mm.Came from '95 Nail Trail,Marin Lite seat included,small hole on top,few cuts round the edges.
65.'Dutch' bars.Came on the Cro-Mega I picked up.Mounted on a rear-facing stem.Niiiiice!
THE HISTORY MAN
66.Araya TM18/STX wheelset.Marin Quake 26 x 2.0.Came off a '95 Nail Trail.Hubs quite dull,7 speed cassette nothing special but bearings all good.Regrease recommended.Have the concave braking surfaces,doesn't seem to be much wear.Tyres slightly cracked on surface.
67.Mavic 230 SBP wheelset.Tioga City Slickers 26 x 1.95.Sidewalls intact mostly but getting dry.White Industries front hub,black unlabelled Shimano on rear.Possibly Deore LX?Close ratio road cassette,nothing special but bearings all good.Regrease recommended.Couple of dings in rear rim,wouldn't stop me riding them.
KERMITGKONA88
68.Mavic 217 sunset 32h various cracks around eyelets,hardly worn,cosmetically good.
69.DT Swiss XR 4.1 32h One ceramic,coating not damaged but looks thinner than on Mavics.The other non ceramic,slight wear but plenty of life left.These have wear indicators.
70.Mavic Black 32h rims decals removed so unsure of the number.One with a bit of wear,the other probably past half worn.
71.Michelin country trail 26 x 2.0 Not much wear at all,good condition.
72.Panaracer Smoke/Dart 26 x Forgot to check...2.0 ish?Original 90s ones.Sidewalls intact but going dry.
BROCKLANDERS023
73.'95 Marin Nail Trail frame 16" Two large cracks from top/front of headtube,one opened up.Teenager tried free-riding it.No studs/hanger but may be found if someone wants the frame.Otherwise pretty good.Shame.Polishing practice?Send the missus down the slalom on it?
74.Continental Speed King 26 x 2.1 Not much wear,good condition.
75.Schwalbe Racing Ralph Evo 26 x 2.25 Not much wear,good condition.
KINGOFFOOTBALL
76.Specialized Stumpjumper M2 frame 17.5" drive side chainstay has some fairly deep chainsuck damage and has been painted over with black paint,seems quite a tough coating whatever it is.Nothing structural,a few decals damaged,no dings.
WHAYNE
77.WTB Rocket V seat Great condition,logos pretty good,slight cuts at back.
ANDY B
78.Sofa seat,big springs,also came on the Cro-Mega I bought.Nice finishing touch.
79.Wellgo R125 pedals.Resin body,Very clean,little use.
80.'95 Marin 35mm QR seat clamp.Good working order,few small grazes on lever.
81.STX FC MC30 170mm crankset/BB.Cosmetically ok,no damage,tapers good,plenty of life left in rings.BB useable but a little weary.VP pedals a bit tired too but functional.
82.STX RD MC30 SGS rear mech 7 speed,faded and dull and dirty but mechanically sound.
82.STX FD MC30 34.9 front mech,faded and dull and dirty but mechanically sound.Bit of rust on the shift plate.
83.STX ST MC30 Combis.Bit dirty,slight dulling of levers,would clean up very nicely,work perfectly.
Last edited: