This was my Grail bike for years - a 1991 Merlin/C9 Raleigh Tomac Signature. You can tell the Merln from Litespeed bikes most easily by the rear dropouts and seattube - monostay connection but the finish on the Ti parts is another, more subtle distinguishing feature.
this build is most similar to that Tomac rode in early 1991 with pre-Answer Manitou fork though the earliest iteration had the famous drop bars he had also used in 1990 aboard his Yeti C-26.
It rides just as awesomely as it looks and I imagine chasing Ned, Rishi and Tinker whenever I'm in the saddle.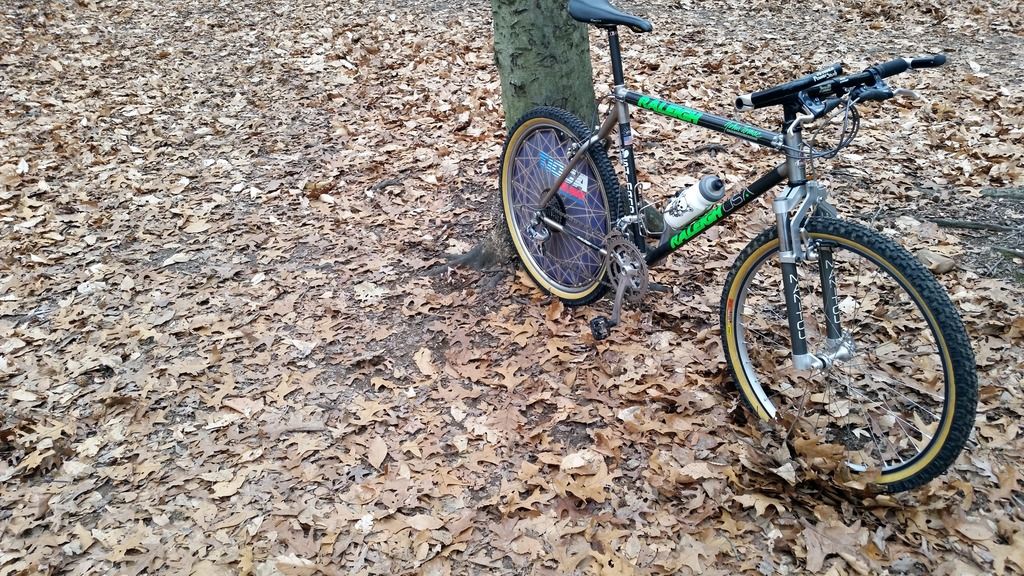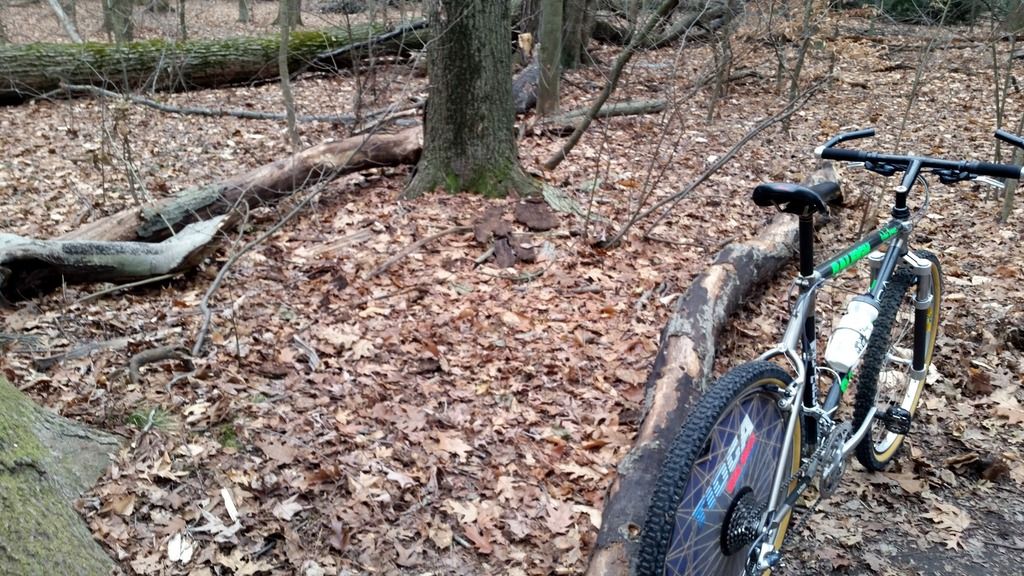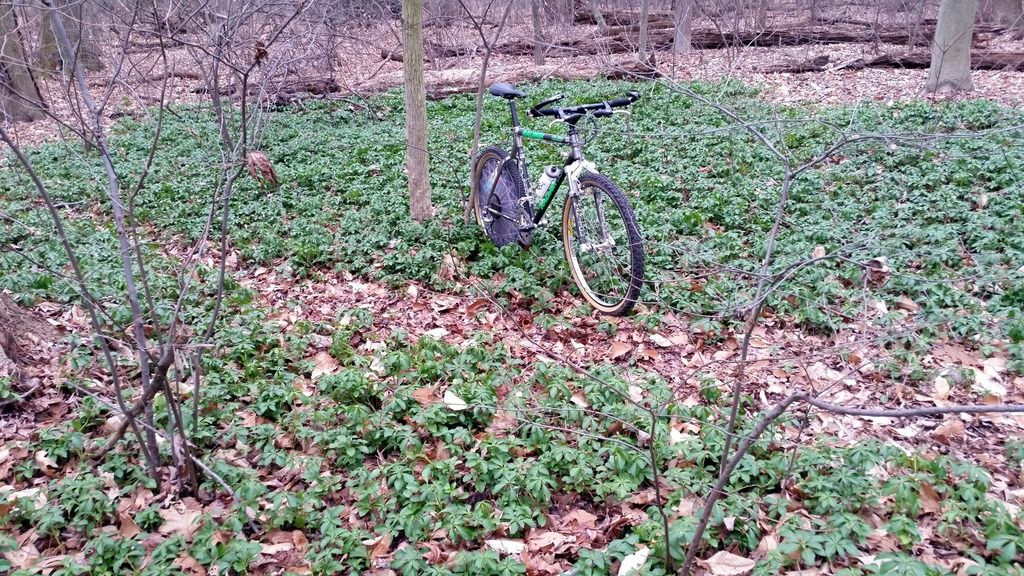 I did race a slightly different build - Rockshox and different Tioga disc in the 2014 Keyesville Classic so this bike is no garage queen.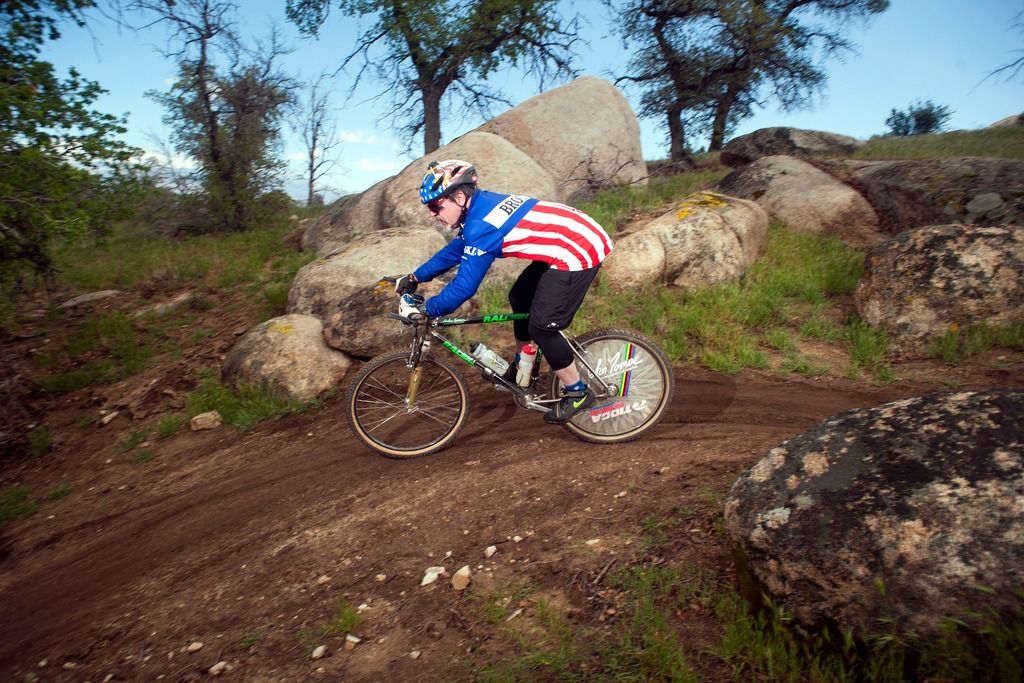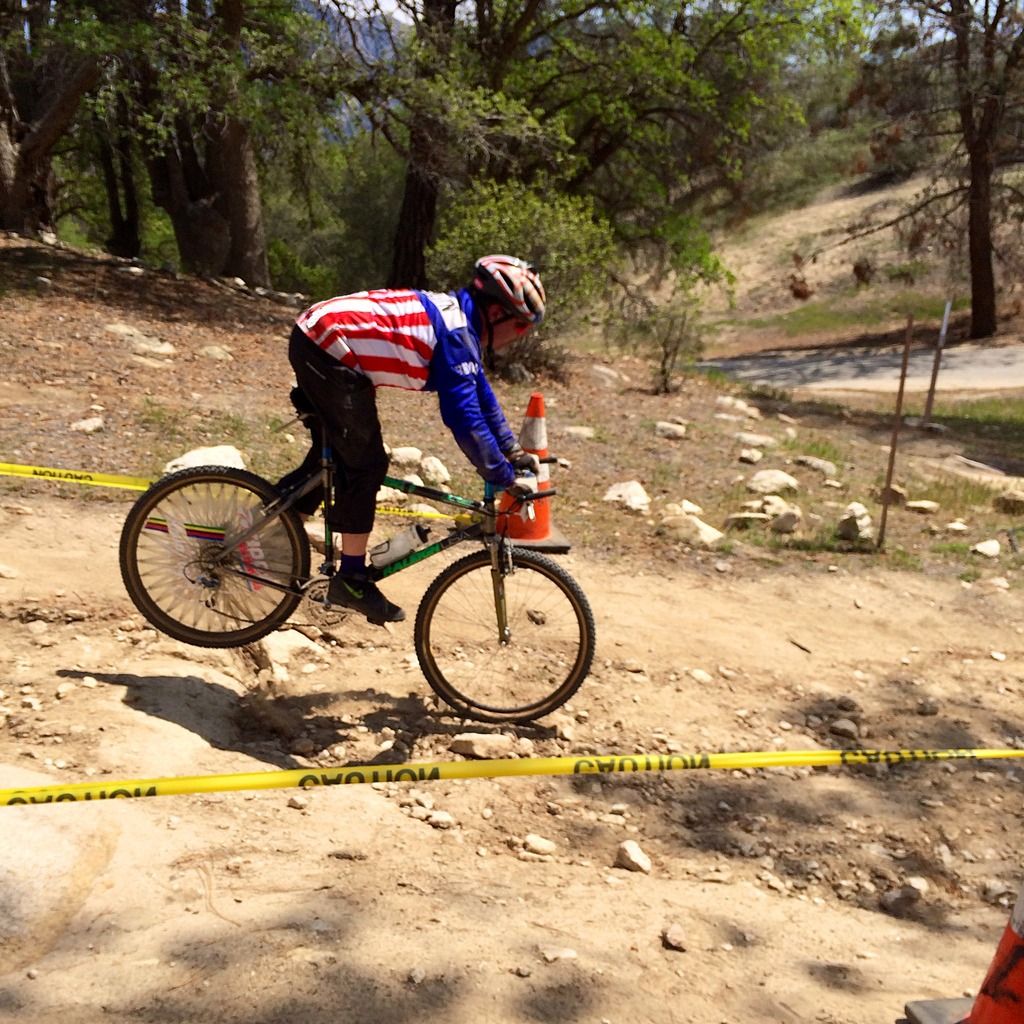 Here's the build spec as seen in the first set of pics:
Frame:​​​1991 Raleigh (Merlin/Easton C9) Tomac Signature
Fork:​​​Manitou (Pre-Answer)
Headset: ​​Shimano XTR M900
Stem: ​​​Tioga T-bone Avenger
Handlebar: ​​Tioga Mountain XT Carbo
Grips: ​​​ODI Attack
Bar ends: ​​Tioga Power Studs
Brakes:​​​Shimano XTR M900 ​​
Brake Pads:​​Shimano XTR M900
Brake Cables: ​​Shimano XTR Grey housing
Cable hangers:​​Shimano M900
Cable Guides:​​Shimano Dura Ace
Shift/Brake Levers: ​Shimano XTR M900
Derailleur Cables: ​Shimano XTR Grey housing
Front Derailleur: ​Shimano XTR M900
Rear Derailleur:​​Shimano XTR M900
Cassette: ​​Shimano XTR M900
Chain:​​​Shimano
Cranks:​​​Shimano XTR M900
Crank Bolts: ​​SRP Ti
Chainrings: ​​Shimano
Chainring bolts: ​SRP Ti
Bottom Bracket: ​Ti spindle
Pedals:​​​Shimano M737
Bottle Cage:​​King Ti
Hub Skewers:​​Ringle
Rims:​​​Mavic 231 Ceramic (F)/Sun (R)
Hubs: ​​​Shimano Deore XTR M900
Spokes:​​​14g (F)/Tioga Disc (R)
Tyres: ​​​Tioga Trail Dawg (F)/Mud Dawg R
Tubes: ​​​Pink Latex
Saddle:​​​Selle Italia Flite Ti
Seatpost:​​Tioga Carbon