1997 Specialized Stumpjumper M2 in fantastic condition. 18" (c-t) with a 22" (c-c) top tube Metal Matrix 6061 Aluminium/Ceramic composite frame is free from any dings or dents, all original decals are in perfect condition. The paint is really good (just the odd light tough up here and there) and shines up lovely. Welds are all clean and as they should be. Pace RC36 forks fitted which have had a refurb with new marine grade stainless hardware, fresh decals with no damage to the crown, stantions or carbon sliders, all cleaned and polished up nicely. They have been lubed with Pace RC7 grease and the travel is plush and firm. Chris King headset fitted, Deore XT M739 3 x 8 components fitted and they have all been cleaned up, lubed and polished. Nos Shiamno IG70 chain fitted, chainrings are nice and healthy and the bike has been fully re-cabled and set up. Specialized period stem, bars and bottle cage, new ODI soft compound grips, Ritchey seat post with Selle Italia Flite saddle. Wheels are Specialized Stout front hub, Shimano LX rear on Mavic 238 rims with Ritchey stainless spokes. Hubs have been serviced with fresh grease and the freehub lubed, , rims running lovely and true with no bad wear to rims at all. Tyres are Specialized Team and Comp Dirt Controls. Basically its trail ready and all good to go.... You won't need anything for it bar your preferred choice of pedal....
Stunning example of a classic hardtail that proved a popular racers choice back in the 90's. A lot of time and £££'s has gone into this and hope the images reflect this. Very, very reluctant sale due to another ongoing project.
Collection only from LL61 (Anglesey) but happy to meet/deliver part way if it helps.
£675
Going to cut right to the chase and jump right in with this full re-build of my '97 Stumpjumper M2 so it's pretty much straight to the finished article and completion pics....... I'd normally document all the processes and progression as things move forward and include loads of piccies but it...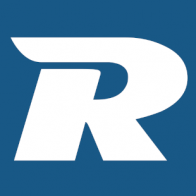 www.retrobike.co.uk