Well after a while of searching I have just struck it lucky. I have been searching for a suitably early San Andreas for a while and have been collecting suitable parts for a few years now but not been able to find an early frame in good but not too good condition. I have been offered some lovely bikes but they have all been too complete and original for my plans (don't worry I'm not turning it into an E-bike as other's have done :shock: )
So whilst celebrating my 50th in Austria I had excess internet surfing time on my hands (which is always dangerous), so was surfing various German sites (which are always a good hunting ground for Retro US stuff, particularly Scott), and came across an early 2 part front mech tubed San Andreas. It had been upgraded over the years had 2 small dents on the main tube but looked good otherwise, only the headtube decal survived (which suits my plans).
So I emailed the vendor Michael and asked for further pictures, including the serial number...it came back as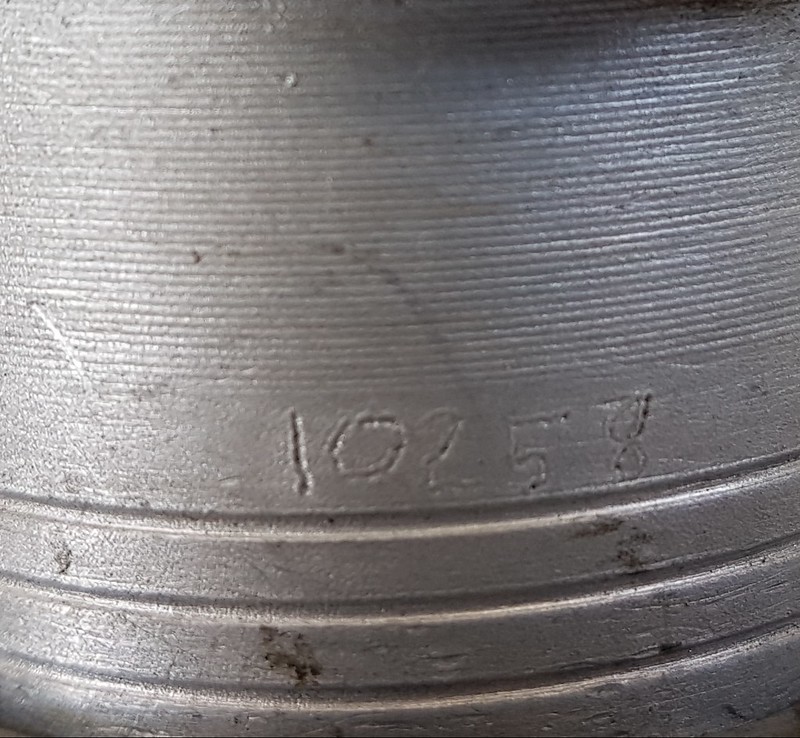 So now I'm getting excited...it's early, very early, not the pre downtube bottle mount prostop only rear (which I could only dream of)..so we agree a fair price and try and work out postage...meanwhile i remember my brother who met up with me in Austria, and is on a one month road trip of Austria and Germany, and as I am currently servicing his bikes I feel he owe's me a favour (it's a big ask though as the bike is way up in Bremmen)...Anyway being the great sibling that he is he says he likes a mission and will pick it up on his way back to Calais (it's not really on his way back but as I said he is a great brother)….
So this afternoon he arrives back with this...
So as you can see it has been downhillified (if that is a verb) and all these components will be removed and sold to try and finance some of the build..but then my brother says that Michael was the only owner and ordered the frame direct from Mountain Cycle and has a little bag of goodies for me.... So now I'm getting a bit giddy...There are a few old quill stems (one looks like a Control Tech but the decals have gone so will do some research)...Anyway there is a Ritchey Headset Box (for the headset on the bike, which contained a nice XT headset) and I have an idea that Michael is like me that when he upgrades components he stashes them away..so there is an XT Pedal box and I think that if miracles do happen it will contain one thing...
Well it did... :shock:
And pretty unused..looks like it was taken off the bike very early on..and the Onza bar ends are in good nick too
So it's been quite a day...I e-mailed Michael thanking him and asking for any info he has.. He ordered and received it in 1992, so I don't know if that makes it officially a '93 model? and he says he will try and dig up some more original components for me if he can find them...but before I retired from the garage I had to do this...
Order has been restored to the Galaxy