Moderator
Retrobike Rider
Gold Trader
1990 Saracen Kili Flyer Competition
<--- RESERVED FOR COMPLETED BIKE --->
I had for a long time been gathering a full Shimano XTII M730/732 groupset in black for this 1990 Kili Flyer Comp frameset which I picked up several years ago. I was never that enthusiastic about building it up with all that black as I felt the colour didn't really suit it.
So after getting my hands on a 1989 Kili Flyer Competition a choice was made : -->
1989 Saracen Kili Flyer Competition
The 1990 Kili Flyer Comp is built with Tange Prestige tubing and finished with British Racing Green epoxy powdercoat.
It is in very good condition.
Here are some pictures taken just today after I'd wiped all the dust off it:
After ditching the idea of using black components as specified in the catalogue, I have decided to instead use the more common silver variants.
Not only that, but I will more than likely go with perhaps my favourite groupset too. Shimano Deore DX M650 and MT-62 is excellent and understated and bang on for what I consider to be the very best period in mountain biking.
I have a complete DX groupset or two knocking around so it'll just be a case of finding it all and selecting the most appropriate parts based on condition and the manufacturers date stamps.
Probably.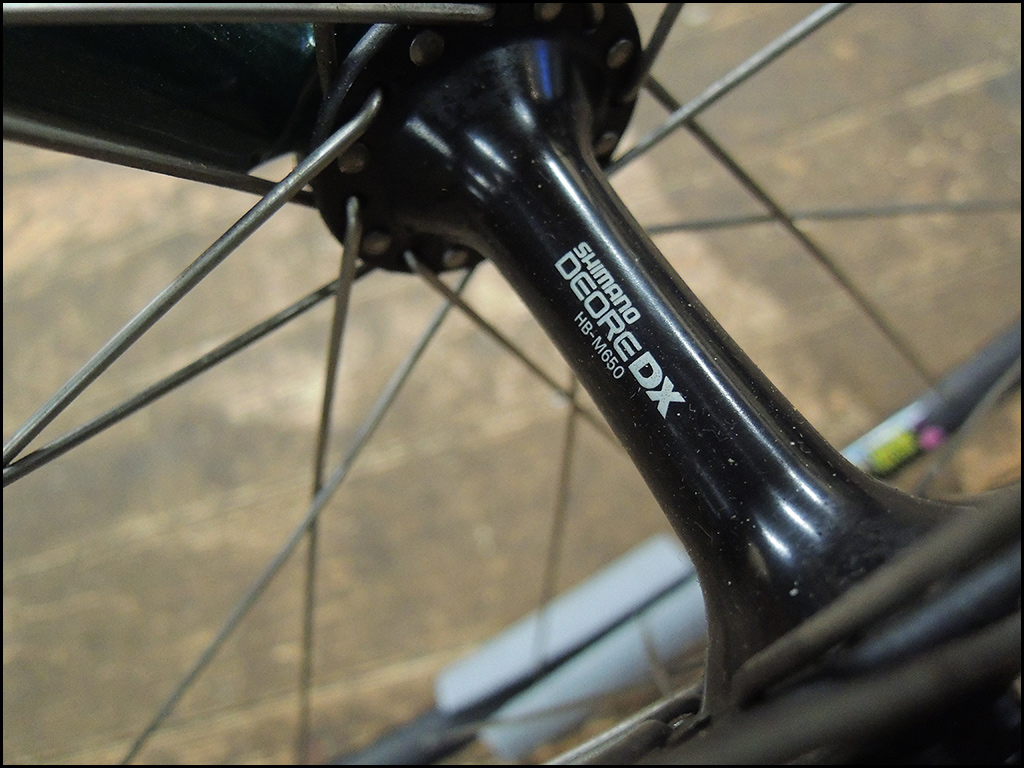 More to follow...