Moderator
Retrobike Rider
Gold Trader
1989 Saracen Kili Flyer Competition
<--- RESERVED FOR IMAGE OF COMPLETED BIKE --->
As some of you know, and if you don't it's rather obvious from many of the bikes in my collection, that I have a soft spot for Saracen bikes from a certain era.
One of those in particular has always been somewhat iconic to me, mostly because of an early memory of seeing one back when it was the latest new bike.
There have been a few 89 Kili Flyer Comps on the forum over the years and I'm very happy to at last be in possession of one too.
It's all rather fortuitous and, without going into all the background details, I owe a huge debt of gratitude to fellow forum members brocklanders023 and Spanky22b who both played their parts in getting this one to me.
Thanks Ed and thanks Chris.
I had for a long time been gathering a full Shimano Deore XTII M730/732 groupset in it's less common black variant. It was earmarked for the 1990 Kili Flyer Comp frameset I picked up several years ago. I was never that enthusiastic about building it up with all that black the as I felt colour didn't really suit it. So the build stalled and everything began gathering dust.
There's a build thread here for that one here: -->
1990 Saracen Kili Flyer Competition
The 1989 Kili Flyer Comp is fillet brazed with Tange Prestige tubing and finished with Kingfisher Blue epoxy powdercoat.
It's a lovely looking frameset and it will suit the black XT parts perfectly.
Here are some pictures from when it arrived a few weeks ago: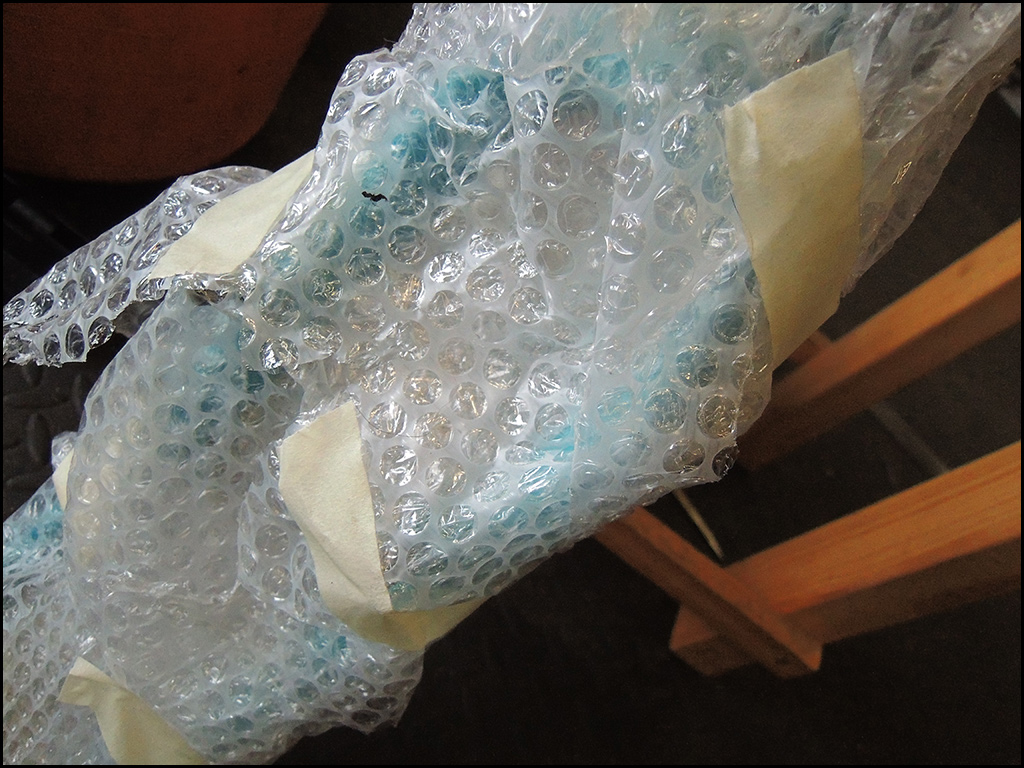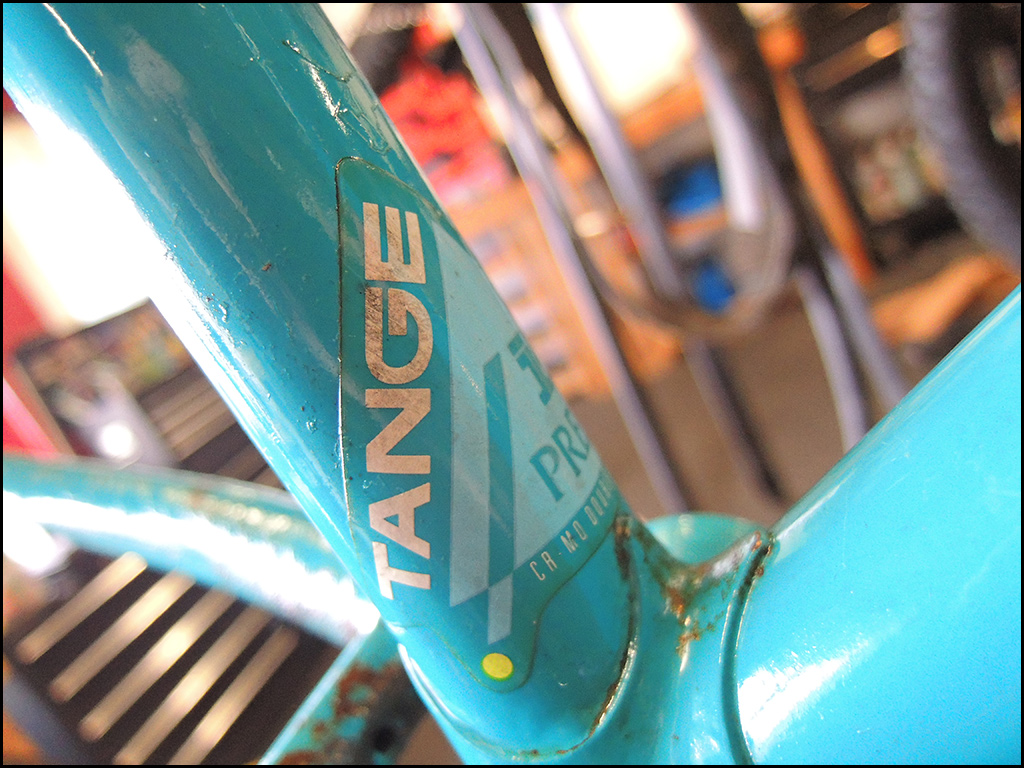 As you can see it was very well protected on it's journey down to my workshop, and it's in really nice condition for a 32 year old frameset.
There are a few minor scuffs and a little rust around the chainstays but nothing at all to worry about. I like some patina anyway.
Bearing in mind I have practically all the black XT parts already, I had hoped this would be a really quick build. However there have been a few snags.
Firstly the headset is one inch with quite a shallow stack height of about 33mm. I did look for an XT M730 headset but the only ones I have seen were NOS offerings on eBay which would set me back at least £150 after shipping costs.
The original spec from the 1989/90 Saracen catalogue doesn't actually specify which headset was originally fitted so, taking my lead from the Tange tubeset, I sourced a lovely Tange Levin headset from one of my suppliers which looks great.
The headset was fitted this afternoon, before turning my attention to the wheels.
It's been a while since I sourced the black XT hubbed wheels for this. I've also got a near identical black DX hubbed pair of the same wheelset. Both have the Saracen branded Wolber rims, one pair has been lightly used and the rims on the DX hubs are unused with a perfect hard anodised black finish.
I will be rebuilding the wheels in due course mostly to rectify the fact that one of them has been built with the rim logo the wrong way round and with the valve hole in the wrong place in relation to the hub logo. I couldn't live with myself if I left this as it is.
The other curious thing about the XT hubs was a complete absence of bearings in the front hub. I have no idea why but I assume they were like that when they arrived a few years ago. This was always a slow burn build afterall.
The rear hub was also missing one bearing too.
All sorted now with a full strip down and rebuild with fresh grease and new bearings.
Another piece of the M730 XT puzzle was the seatpost. I knew I had one somewhere in the storeroom so you can imagine my delight when I found that it fitted the 89 Kili. 26.8mm if you are asking...
The other parts will be unwrapped from their hiding places and hopefully the XT bottom bracket I just blew £50 will turn out to be as nice as it looked in the eBay photos.
At least I do have the bars, stem and original saddle to fit already.
The matching bottle cage has been a long term inspiration to find one of these framesets. I purchased the kingfisher blue Saracen bottle cage many years ago so it was great to re-unify it with it's intended frame.
In the time honoured tradition of build threads, there will be more to follow...
Although I do now realise that I could have drawn out those bubble wrap photos for at least a month.
Last edited: