A few months back I bought a Claud Butler Electron from an elderly gent who had given up cycling at the age of 86.
viewtopic.php?f=23&t=407882
Anyway - the frame turned out to be bent and eventually cracked. So I shelved it - which seemed a shame as it was a one year only 531 tubed frame/forks - last year of the Electron model.
Last week, browsing fb market place I saw the exact same model for sale. Badly advertised as "cycle" I jumped on it, within 20-odd mins of the ad going live. Agreed to buy it for the £30 asking price I was then pushed up to £50 by the seller who said she had loads of interest and someone offering her £50. I agreed and arranged to collect the next day.
Its in lovely condition - it was the ladies late husbands pride and joy and has been unused for many years, so is suffering from light overall corrosion to the shiny bits. There are some scuffs and chips to the paintwork and a small amount of tin worm evident under the paintwork but under the dirt and spider poo the paintwork is lovely. Decals are mostly present and in reasonable nick.
Best of all - it comes with the original bill of sale from 1975 - £59 with a £30 discount for a part ex with a Hercules Balmoral!
I picked it up the day on went on hols.....hence the beach shots. It had a Pletscher rear rack and an industrial kickstand which have immediately come off - and it's quite well spec'd. 5 speed with Campag derailleur and shifter. Weinmann levers with hoods in lovely un-perished condition.
Was quite disappointed that my last one was effectively a scrapper.......didn't think I'd ever find another, let alone so local.
Too many words......here are some pics......
As bought:
Rack and stand removed and a "wet-wipe wash":
Some details: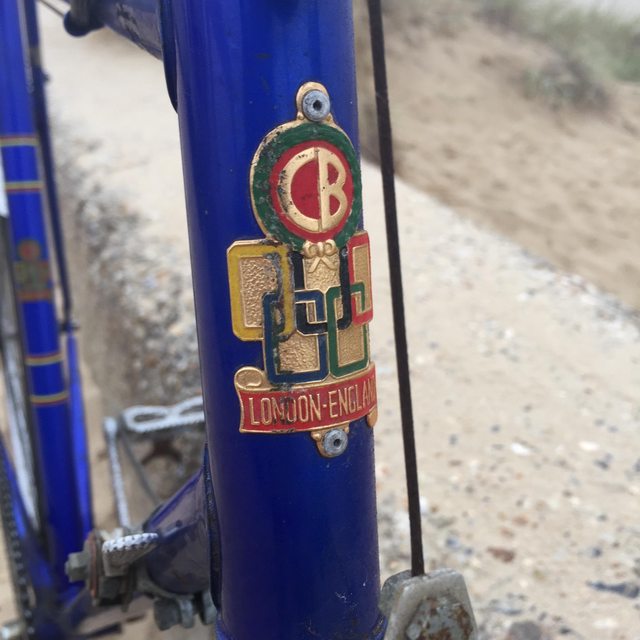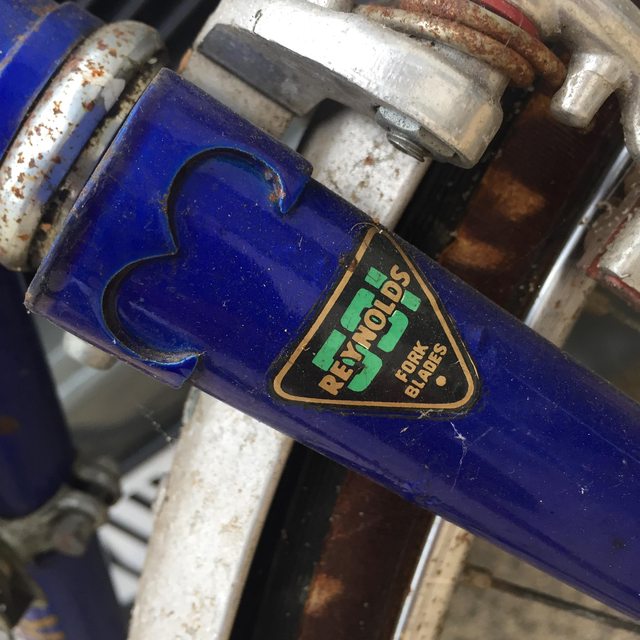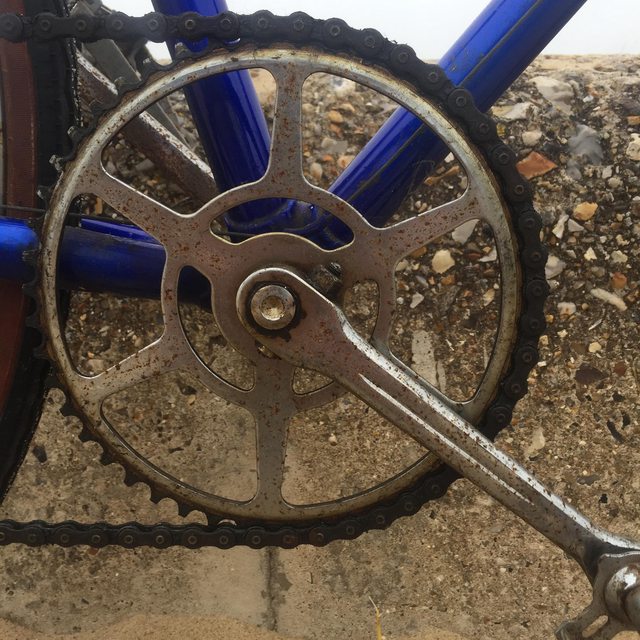 Not sure whether these frames were built up to a certain "catalogue spec" but the components on this one are completely different (better) to the components on the previous one I have. That's not to say that these bikes haven't been upgraded and messed about with over the years of course......
Might try an squeak a ride on it tomorrow before stripping down and cleaning up.