marinapro wrote:
I looked at eBay, but only found general GT decals for lots of the other bikes, none for the Xizang. If you know something I don't, I would love to hear from you or whoever...
xizang@belizemail.net
GilM can print these 1992 ones for you in the colour of your choice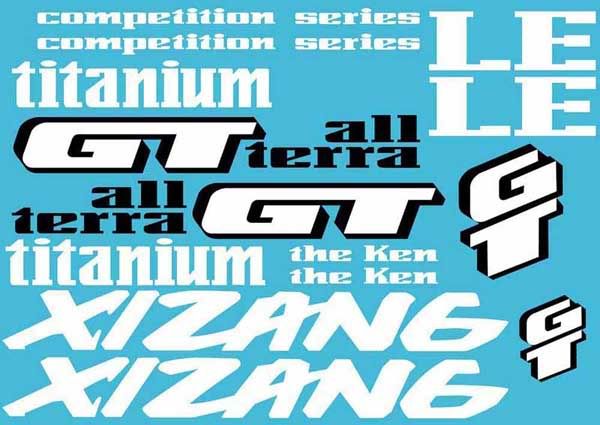 I copied them from my Xizang before stripping them off, - if you are stateside I can send them in vector format so you can have them printed locally. (Gil might have other years too.)
edit - "the Ken" part of the decal ain't standard issue
_________________
Early Hope Disc Info...
-
Xizang Serial Numbers...
My Bikes:
1992 Xizang
-
2000 Gazelle Superbe
- 1983 Raleigh Mk II MiniBurner - 1995 Schwinn Klunker - 1996 Orange P7 - 1998 Marin Shoreline Trail - 1998 Specialized Rockhopper -
miniKen's Konalized