If you've bought from me could you leave feedback here, thanks.
If anyone who has bought from me could leave a comment it would be appreciated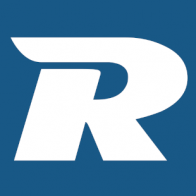 www.retrobike.co.uk
PayPal f&f or pay the fee please.
Two pairs of Deore MT62 thumbies. One pair vgc with a little flaking paint around bar clamp area of both and a small mark on one disk. The bar clamp bolts have been replaced. £30 SOLD posted.
One pair excellent condition. No marks on disk. £35 posted SOLD
STX-RC crankset. 170mm. Good threads and tapers. Low mileage rings 42 32 22. £32 posted
Deore MT60 crankset 175mm. 46 36 24. Good threads and tapers. £30 posted SOLD
LX m569 crank arms 175mm. Someone has tried to polish them. No decals. includes crown nut? £12 posted
Carbon seatpost. 25.4. 400mm. With 26.6mm shim. £20 posted SOLD
44t m739 chainring NOS - unopened bag. £30 posted.
XT m738 Front derailleur. 28.6mm top pull. £18 posted.
DX m650 Front derailleur 28.6mm bottom pull. £15 posted
Sold items:
Kona Kilauea. 18" centre to top of seat tube. 15" centre to top of top tube.
It's an 'only just' survivor, that needs some love.
There are a number of very shallow indentations on the top tube - which you need to look quite hard to see, and a mark consistent with the bars / brake lever making contact that has scraped paint away.
Threads are good. Rust appears to be surface only.
It'll come with seat clamp and post.
£45 - Sold
M-Trax 500 frame. 44cm c2t, which is about 17.25". Good condition, still stiff, no damage apart from dinks in the decals, a bit of paint rub around headstock, and on the inside of chainstays. All the threads are very good.
£30
Sold
XTR 950 front mech. BP.31.8mm. Seen better days. Some corrosion and lost quite a bit of it's finish, but it still works. Karma-postage only
Shimano Deore XT m751 Hollowtech 175mm. Decals intact. Few heel marks and a few small chips £27 posted Sold
Deore MT62 - thumbies. Not mint but decent enough for a rider. £27 posted. Sold
Orange C16r frame and forks 16" c2c. 17" c2t. Includes STX headset. Bb threads are very good. Downtube has a bottle cage boss pulled out and the other is slightly bent. There is no other damage. The paint is rattle can, prior to my ownership. This was my main ride over lockdown.
£40 collected.Sold
Cranksets
Shimano m320 175mm. Well used plenty of heel rub. £15 posted. Sold
Specialized Sugino Strongarm 175mm. 5 bolt. No rings. £20 posted sold
Shimano XTR m950 brifters. Small cover missing from right brake lever. Tiny chip in left shifter window. Otherwise tidy. £70 posted Sold.
Shimano Deore XT m739 parallel push v brakes. I have two full sets both in very good condition. Includes pads and cartridges, but no mounting bolts. £30 per full bike - 2 pairs - posted. Both sets sold
Shimano Deore XT m739 brake levers (1 pair) vgc £23 posted sold
Alloy seatpost 30.0 400mm. Was in the C16r. If you have the frame I'll include this. Otherwise. £10 posted. Gone
Shimano STX-RC mc33 front mech TP 31.8mm. £10 posted Sold
Shimano STX-RC mc33 rear mech £12 posted Sold
Diamond Back pedals - bear trap style. Bearings really smooth. Cage is bent in on one, but good condition. £6 posted sold
Girvin Flexstem cro-mo 110mm. 22.2mm quill. Comes with skateboard bungs. £17 posted. Sold
Manitou Mars. White. These have a popped seal on one leg, so not currently functioning. Stanchions are excellent. Generally very good condition. Sold as spares. £20 posted Sold
Orange Stalk - oops my bad. It's a SK8 and it's 120mm. 25.4mm bar. 22.2mm quill. 110 mm c2c. Surface rust spots. Decals intact. £6 posted Sold
Bottom brackets.
All Shimano. All bearings and tapers excellent
ES-71 113mm octalink (for m751 above). Buttery smooth bearings. Cups excellent. £18 posted sold
UN72 square taper. 122.5mm. Very smooth bearings. £15 posted Cups excellent. Sold
UN-51 118mm. Very smooth. (For m320 above) £8 posted. Cups excellent
Karma - just for postage.
Alhonga v brake levers (m739 / Avid copies kinda) - vgc Gone str
Monsoon 9 speed cassette
Onza cro-mo neon yellow bar ends. Bit tatty.
Unknown scaffold pole bar ends which you could workout with.
Blue Trans-x - very light. Usual scuffs. Gone CBG
All postage is for UK only.
All items can be collected from Mexborough, near Doncaster.
Happy to email photos on request
Last edited: