What brought Retrobike to my attention in 2010, was a search for info on marin frame numbers and the 2008 post which has gone on ever since!
I've read somewhere on here, a way of putting a date to a steel framed Marin, by looking up its frame numbers. Is this true, or am I now dreaming of Marin bikes? I have an steel frame that I 'd like to identify. The numbers underneath are:- 74HAB182 Hope someone can help. Thanks.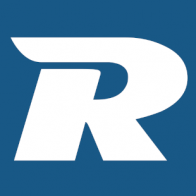 www.retrobike.co.uk
However, ive always been concerned about the number of people on the thread saying the system "dont work for them". Given the rise in demand, interest and frankly prices over the last 2 years, i thought i might spend a bit of time looking into WHY it wasn't working for everybody.
Having owned several marins, including some 80s ones, I very soon realised that most of the confusion and problems arise between 90 and 93 models. So I set about " collecting" 50+ frame numbers and model info from you guys and ebay sellers.
Marin have come in for some serious berating, about this, but my realisation of late was that actually they had it pretty much right, it just how you read the result that may be at fault.
So here is our update...this may be old news to some, but might be helpful new news to others.
Thanks to "marc two tone" for his help
As with everything, im only human, if ive got it wrong or you have additional info to share please do so to help the group and update the thread.
Last edited: