Aaaaaaaand he's back in the room!
Apologies to the forum for such a long break in comms,bit of a trait of mine if I'm being honest.
So,in the interest of getting things rolling again I'd like to nominate the three members who had a part in supplying spares for my first completed retro resto.Build thread is here;
So,my first build thread😬.Although the Cro Mega wasn't the first retro bike I set my mind to building,it was a bike that I owned back then and always kept an eye out for. At 17,after saving my labouring/gardening round money up (£370 iirc)I took delivery of my first self-bought 'decent' MTB,a...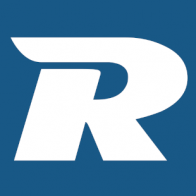 www.retrobike.co.uk
Of course it wouldn't be me without a load of chatting about random shite,so expect a bit of that if you venture that way.Plenty of pics though.
@d8mok
,
@rhyscycles
,
@sinnett177
you're all invited to take a prize and give a nomination.
To be fair,I'd like each of you to choose an item first,then once you've all chosen we can move on to your nominations/stories/confessionals.
Look forward to hearing from you all!