Some of you may have seen
@Bogi
's post in the For Sale section a while back:
1993 Indian Fire Trail 18 " No dents or cracks Some scratches in the clear coat Comes with Ritchey logic headset, Marin lite bar, bb, seat clamp Price is Euro 120,00 Sold 1992 Marin Team Issue 18" Tange Ultimate Ultrastrong Prestige tube set with the typical forming of the down tube Comes with...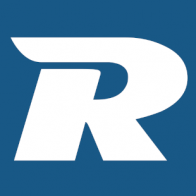 www.retrobike.co.uk
Well, a few emails later and out went the S-Works (finished*, not sold), and in came the Team Issue from 1992.
Christian was infinitely helpful during the sale and especially understanding regarding payment and shipping to the US. So after a long wait for shipping and customs to do their thing, said frame and forks arrived in a box looking like this earlier in the week:
Fun fact:
DHL is also the abbreviation used by the regular German postal service, which I didn't know before! That meant the package got transferred into the hands of USPS once it got to the USA.
Gulp!
Luckily everything arrived in one piece:
Which is a minor miracle considering that box and the postal services used!
Anyway, here's what was inside:
Plans?
Well, I probably won't be keeping much of what you see here, other than the frame, headset and bottom bracket (assuming those are in decent shape once I get them out). I was loosely looking for project from around 1993, but 1992 is even better, I think. I can go a couple of years either side, hunting for parts, and that opens up a few more interesting options and possibilities.
There are no specific plans for the build yet, although I do have some ideas, of course.
And have already made one major purchase!
But we'll get to all that in due course.
Two things you can count on from me in the meantime:
1. It won't be catalog spec (I may not even go catalog-correct with the decals!)
2. It will be a bike built to ride, made up of components I once lusted over and still do, from a period in keeping with the frame itself.
So for the sake of argument, let's say somewhere between 1991 and 1993 for this particular Team Issue. With a little wriggle room either side, depending on what's out there, of course!
*The S-Works actually isn't finished at all, but back in the bike shop having it's first repair work done. Hopefully! The mechanic reckons there's about a 50-50 chance of saving that crank!
Last edited: