Back in the 90's I owned many Konas from cindercones to lavadomes but always wanted the gorgeous titanium hei hei
. But like lots of us back then I could only dream.
Roll on a quarter of a century and I finally have one!
I introduce my latest acquisition 1998 Kona Hei Hei
As no doubt many of you will have read in Ernie's post, Pip passed away last week... Phillip "Pip-meister" Mock - Kona Guru & Legend Whilst he struggled with his illness Pip maintained a documentary thread of his own... Nearly there.... He also regularly contributed to the "Today's Ride"...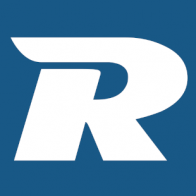 www.retrobike.co.uk
This gorgeous frame came from the Pipmeister collection. It has been built up a few times before to a very high standard. So the bar has been set quite high.
Hopefully I'll do it proud.
I love the decals on the 98 frame I think that and the 94 hei hei have the best graphics. Overall it's in great condition, I'm going to keep it original and build it as it is. I've gathered some select parts so far from mid to late 90's.
Last edited: