Having recently finished the rebuild of this Moulton AM- ATB, I hope it might be of interest to outline the history I've picked up along the way. I discovered it was built by Moulton at Bradford on Avon in September 1988.
It was sent straight to Dale Clarke at Angle Lake Cyclery, in Seattle, Washington, USA. Some people will know that Angle Lake Cyclery were instrumental in suggesting that a mountain bike version of the Moulton AM was something worth pursuing.
About 370 AM-ATBs were built by Moulton at the factory in Bradford on Avon between 1988-1992. This led to the introduction of the Moulton APB which was based on the ATB but built under licence by Pashley.
I don't know much of it's history after it was sold through Angle Lake Cyclery but it eventually ended up in the MOMBAT collection (Museum of Mountain Bike Art & Technology) in Statesville, North Carolina.
After the sad passing of Jeff Archer, the museum founder, I was able to get it back to the U.K. in December, 2018.
On assessment, it seems a very original build using Shimano XT of the period. A couple of clues to its USA build rather than U.K., include Salsa Moto handlebar and Avocet saddle. It features Araya 7c BMX rims in blue on Shimano XT hubs, the front wheel being radially laced.
The rebuild was a case of re-assembly and some paint touch-up. A rear pivot service kit was sourced from Moulton. I haven't touched the front fork/suspension but plan to have that serviced soon.
I hope to get it to Bradford on Avon in September for the Moulton gathering at the factory. It's been a long way from home for most of its life but 34 years on, it can visit the place it was built.
Thanks for reading!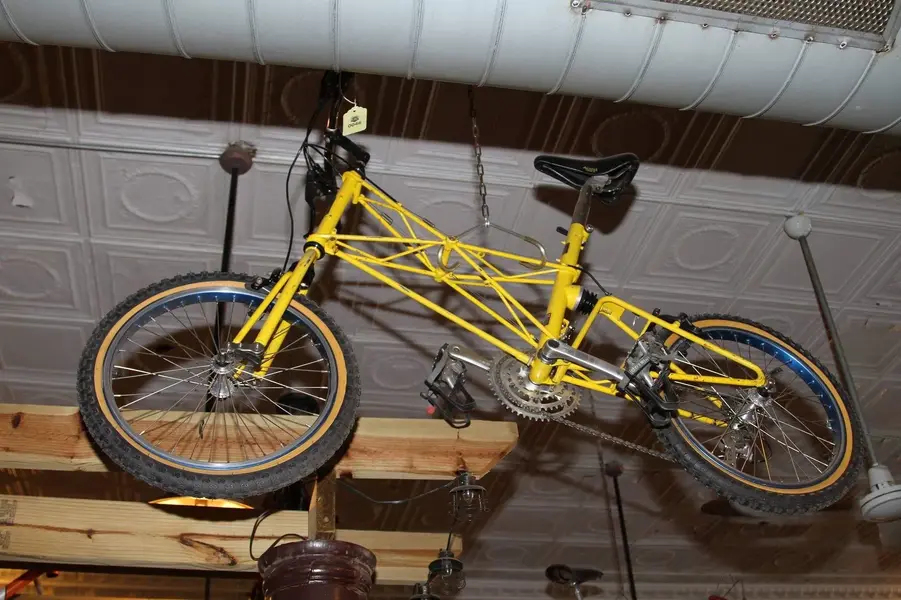 On display at MOMBAT before bringing back to the U.K.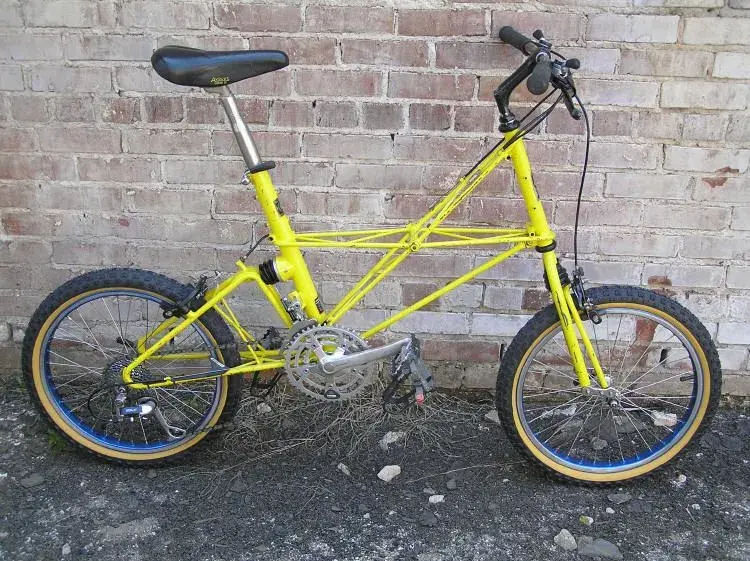 Another photo from its time at MOMBAT
Back on the road in 2022