I bought this bike new in 1990 rode it a lot during my college & early working days and replaced everything on it over a period of five years or so. The parts I replaced were always high quality but not always the most 'boutique' makes
Then along came cars / houses etc and the bike got pushed to the back of the shed
I had been saying for ages that I would do up it up but after my brother recently bought himself a new rock hopper now's the time …
I figured that it wouldn't cost a lot to do and the money spent would only buy me a very low end new MTB – and a new one wouldn't have any memories (three piece collarbone etc
). Everything will be as I had it BITD with the exception of :
Tyres – I always had hard packs or smokes but as I will use it mostly on road it will be run on slicks.
Seat post – The old TCO one had started to be eaten by the front edge of the seat tube due to flex / vibration
Flexstem / bars – I had cut them down and they are now to narrow for full length grips and bar ends. A Ti flexstem came up on eBay so that will replace them.
Bar ends – Were Onza but were quite badly scratched. As I will be having stuff re-anodized I would have had them done to but as they are bonded construction I was worried about the chemicals attacking the bond and then 14 stone finishing them off …
Crank – Was DX with Ritchey (large) and pace rings but the tapers are shot so I found a NOS Ritchey compact.
I will do a spec sheet etc in due course but in the meantime here a few pics of the bits I have been doing :
Forks : Before and after 'De Lugging' :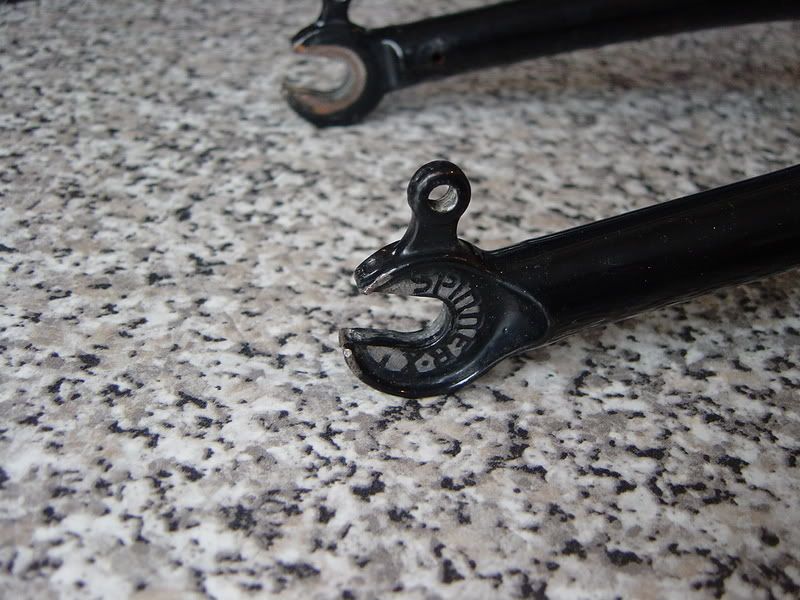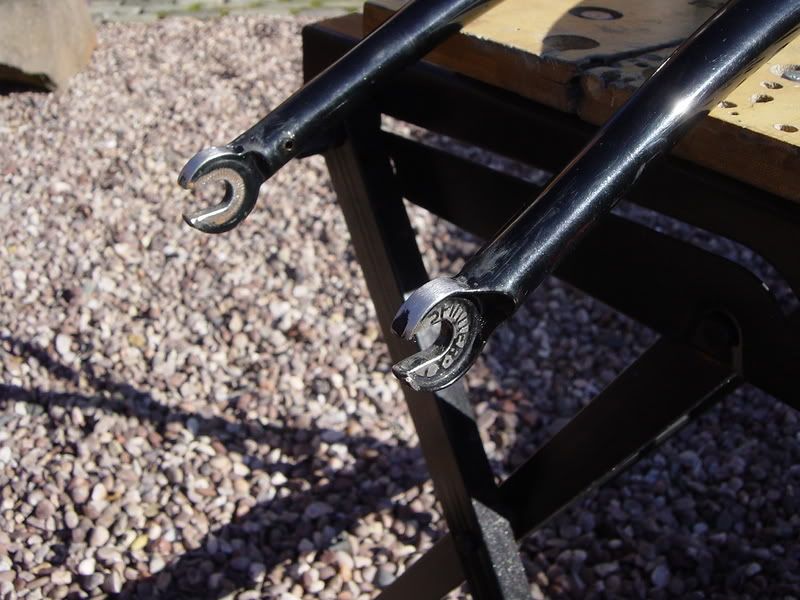 Frame : Before and after 'De Lugging' :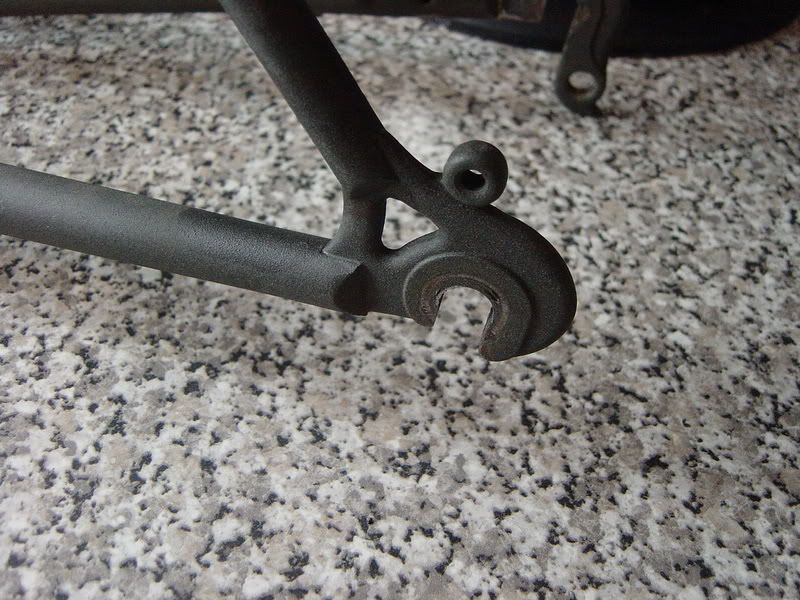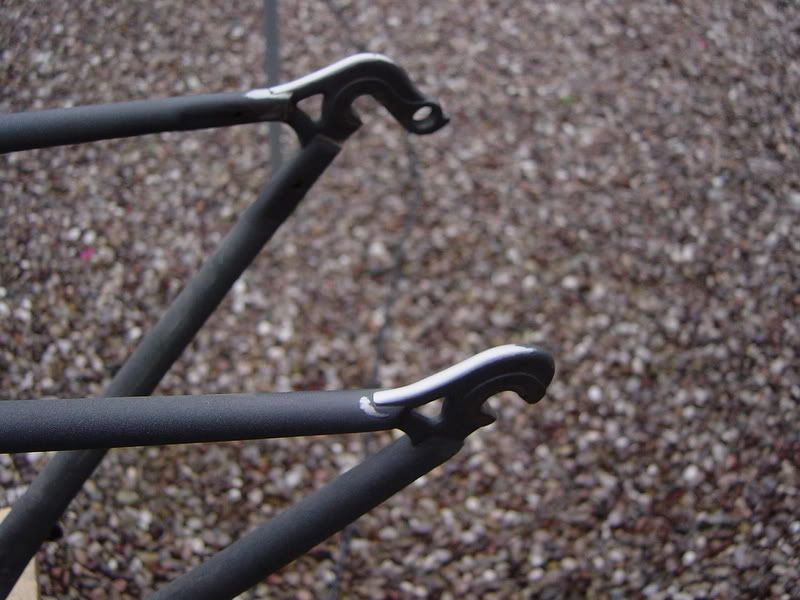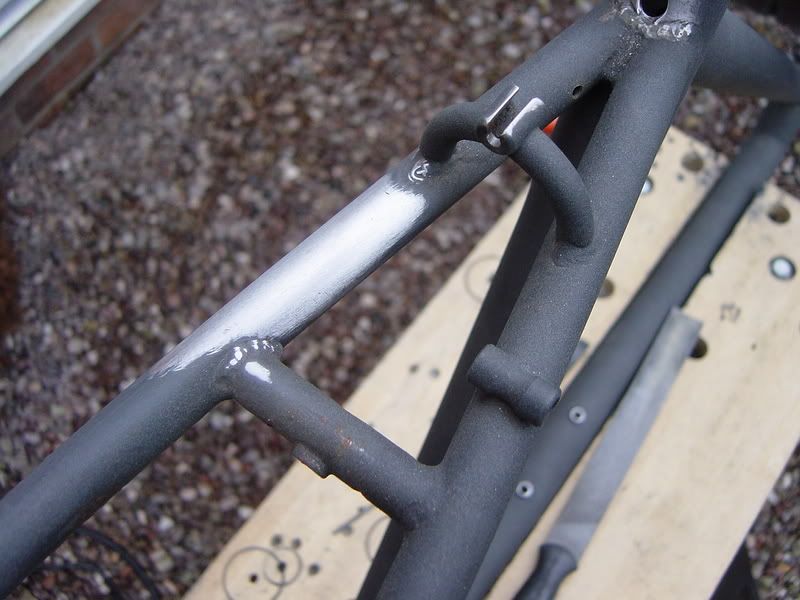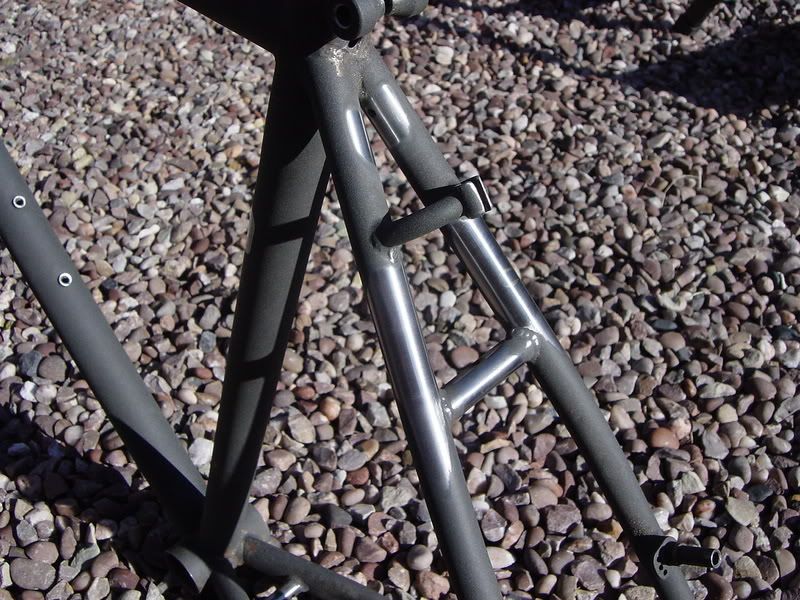 Replacement bar ends (X-Lite Stubbie pro) – after refurb / before re-anodizing :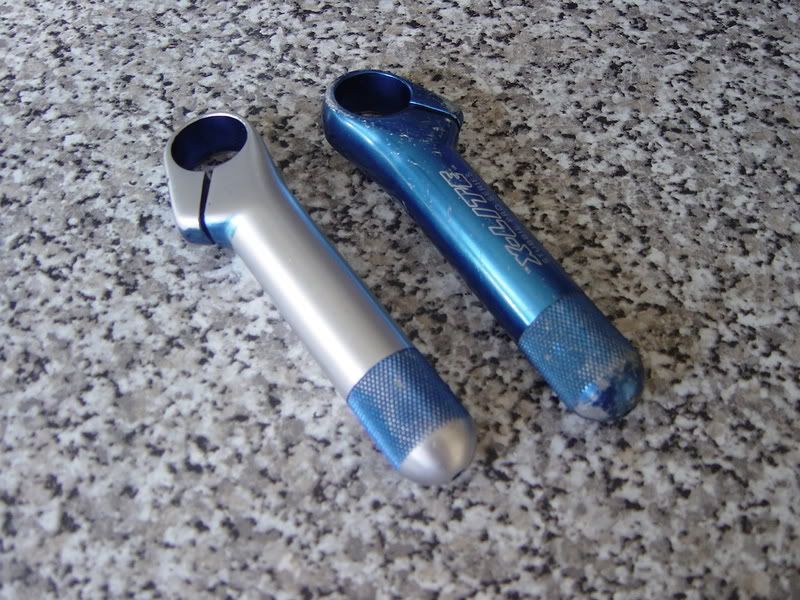 Crank bolt covers (bought off here) - after refurb / before re-anodizing :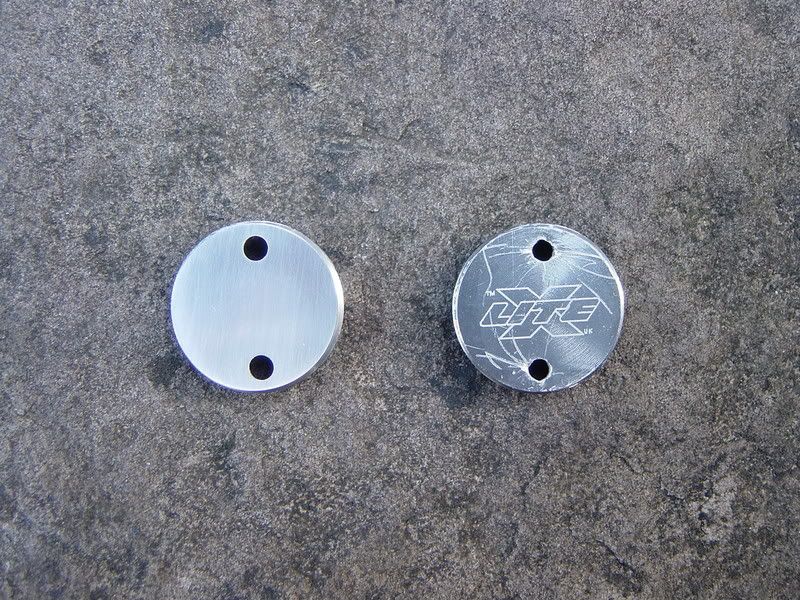 Don't expect a quick rebuild
– I have to many other things going on to take up my spare time and money !
Cheers,
WD
Edited to change the title to finished !!!
Edited to change the tile as the fourm page numbering has changed - page 26 is now page 38 !!!