One of these popped up on eBay, Chris (Longrun) pm'd me as he thought it's resemblance to an AMP might appeal. He was correct.
Missed it the first time, but second time round, with a tenner off, I got it, for less than around for 5 in the local pub!
It had been painted in a British Racing Green...not my colour of choice for MTBs, and not an original colour. It is a thick coat! So I started some research. Extralite are still going, and Itilian company, and they have a lot of info on their website. I also found and advert in one of my MBUKs from 1997.
Choices.........
(I did post a threat asking for advice). My thinking was either bare alumium, which give the lightest outcome, EXtralite pride themselves on the weight- All nuts & bolts are Ti from the factory. I decided on "Yellow"which was the original colour offering and the one from the MBUK ad.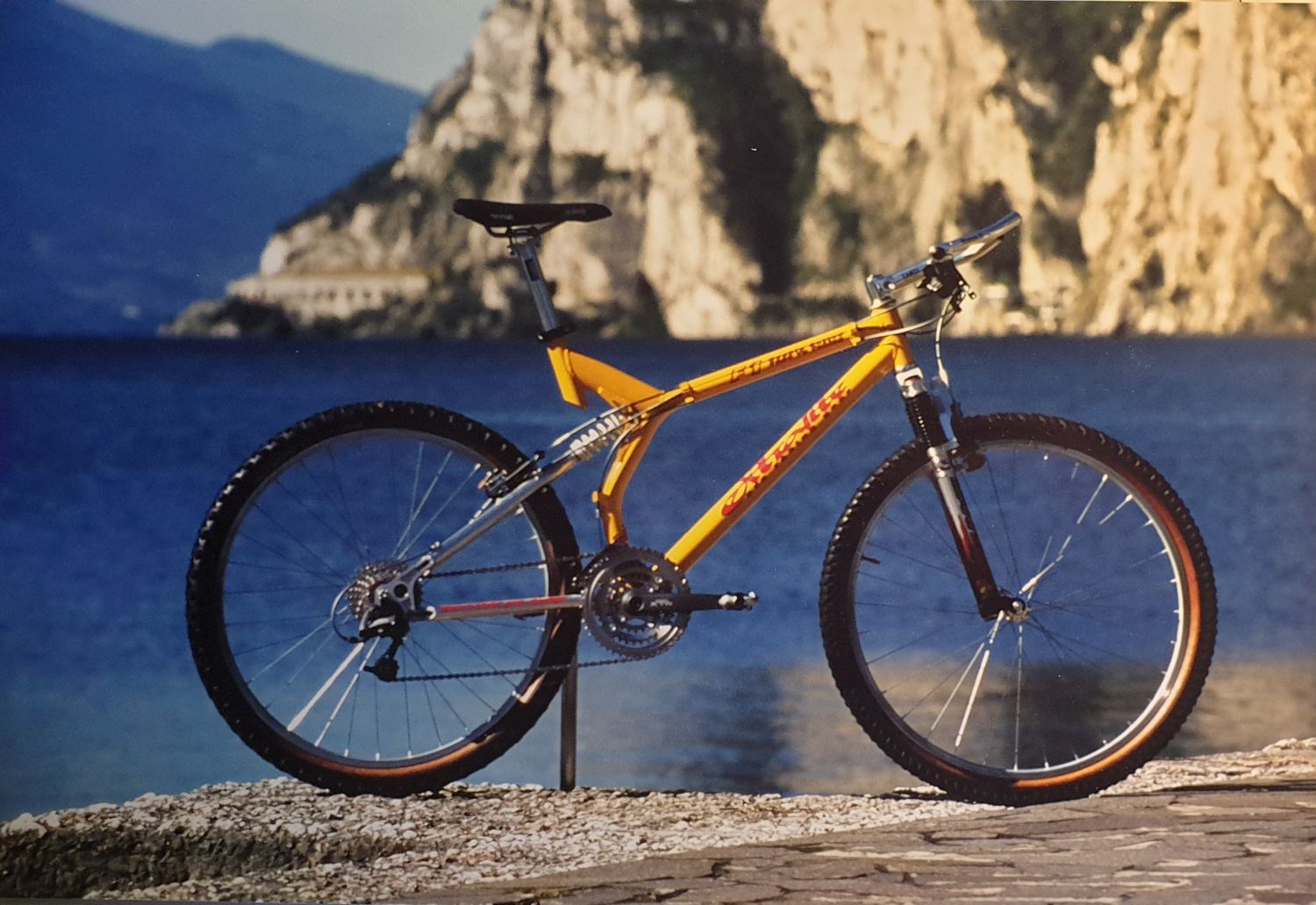 Original Specs.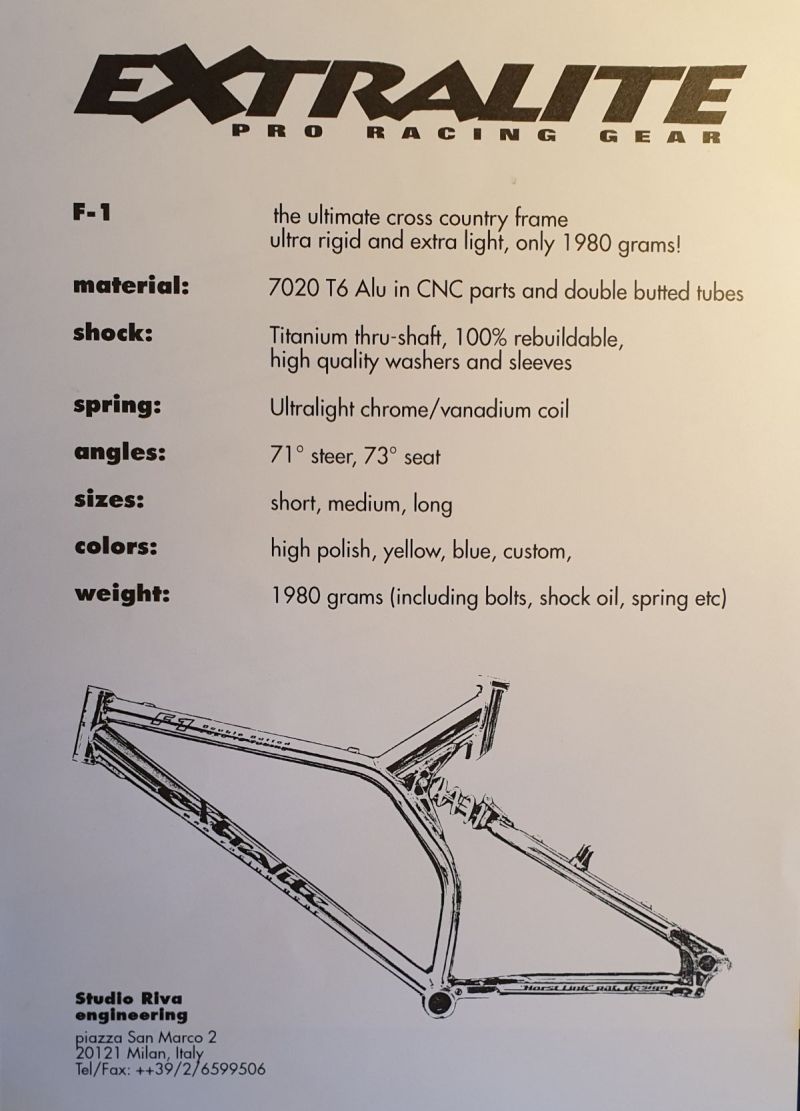 MBUK Ad
Extralite Ad Nov 1997 MBUK
But which yellow...what is the actual colour. Email to Extralite and bounce back saying on summer holiday, but next day another email with the RAL number...Brilliant info. RAL 1021 - AkzoNobel powdercoat. They also still have the original decals, which were duly ordered.

_________________
Regards
Gerard
------------------------------------------------------------------------------------
Orange Vitamin T, Dyna-Tech Torus (Johnny T Special), Raleigh RSP550, Dyna-Tech MT4, 2x AMP B4, AMP B3, Scott Endorphin. Mantis Pro-floater, Raleigh RS600, Extralite F1, Trek Composite, Peugeot/Grisley.....being built.