Sometimes there is a horse in the stable and you do not know too much about it and it is hard to find out more facts about it.
In my case it is a KASTAN MTB frame.
Linn Kastan was the founder of Redline, the company famous for its BMX bikes. After selling Redline he continued under his own name, still producing BMX bikes. He was a bit the "Gary Klein" of BMX, going for Aluminum quite early. He was also one of the first to head abroad for production, in this case not Taiwan or Japan but Mexico.
Besides the BMX rides he also had a series of MTB built which were rather tough but still okay when it came to weight. Needless to say that these frames used some of the details that made his BMX frames so sturdy/indestructible.
three-piece steerer tube
excessive placing of gussets
large seatstays
Now I am actually the owner of such a frame and would like to know when this one was built ("hecho en Mexico"). Only helpful fact is the frame-# which is KH 00759.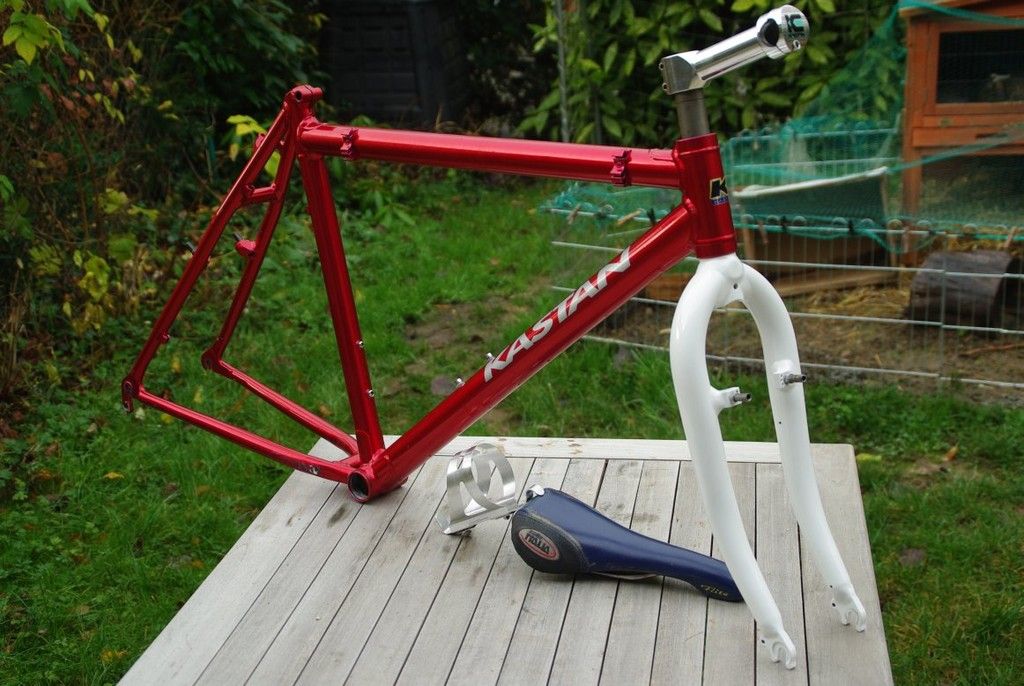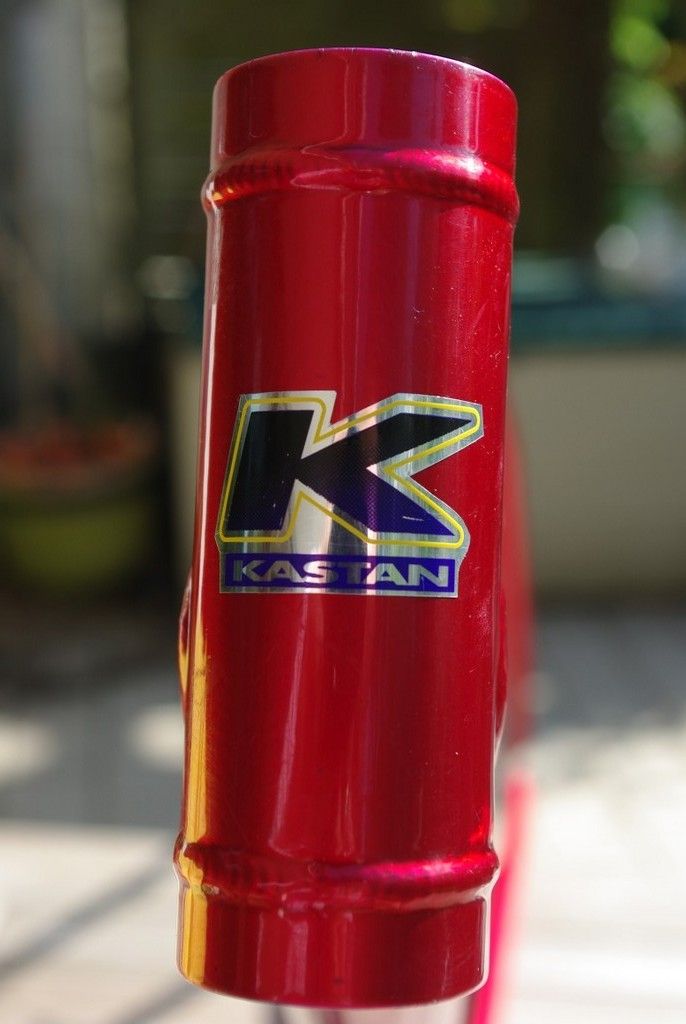 This is how the steering tube is built up....
Your knowledge and wisdom is highly appreciated!
Enjoy the weekend,
cleiende