Hi guys,
For my forty years, I wanted to do something special. I totally fan of titanium mtb since 1991 after reading a magazine.
1976-1986-2016 three dates that marks my life.
My birth, the birth of the first titanium mtb with Gary Helfrich and bring together 40 titanium mtb in my garden.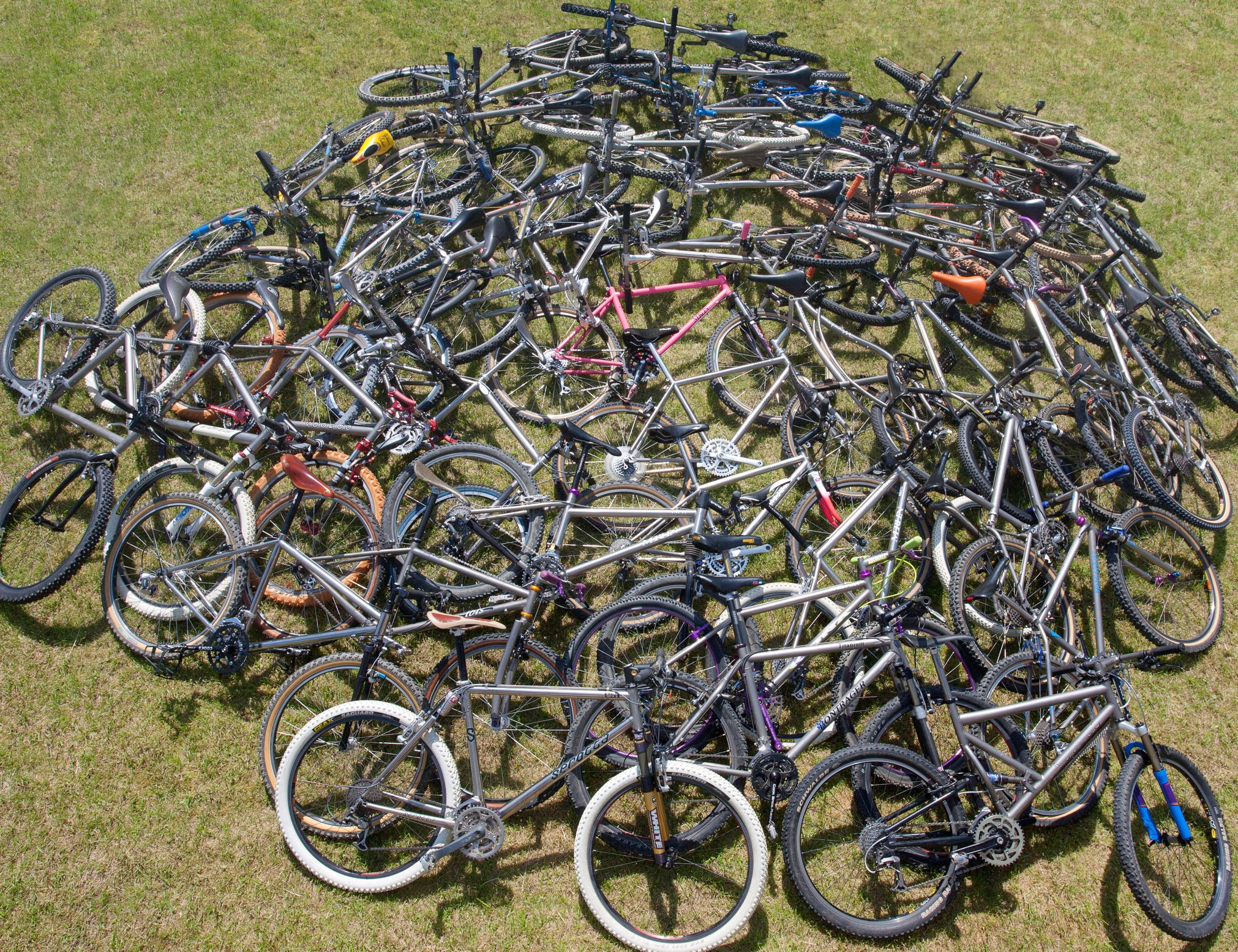 Many thanks to Brad, 24pouces and Albatros38 for help.
Listing bikes :
Boulder Ti
Bontrager Ti-lite (x 3)
Clark Kent F16 curve
Diamond Back Axis TT Ti
Emery Ti
Fat Chance Ti 1999
Funk Ti
GT Xizang 1997
Ibis (Mojo x 2, Silk Ti)
Kona Hei-Hei 1992
Litespeed (1990, Kitsuma)
Merlin (Mountain x 3, Elevated, Newsboy, Taïga, Fat Ti, Fat Ti XL, XLM x 2)
McMahon x 2
Morati HC 1.2
MBK 994
Serotta (Ti-max, CST)
Specialized Ultimate (carbon with titanium lugs by Merlin)
Tomac Revolver
Voodoo (D-jab x 2, Canzo Ti x 3)
Vitus Ti
More pictures details arrive for bikes.