So, thanks to some gentle prodding from Peachy in the PM's, I've decided to start my very own build thread...
Bear with me, and go easy! This first post is probably going to go on for a bit...
I grew up in the sticks; a tiny Welsh border town (well, actually, an even tinier village on the outskirts of a tiny Welsh border town), and, like a lot of people, discovered mountain biking in my very early teens.
1994 and 1995 were both important years for me, and not much was more impactful during that time than MBUK, Mint Sauce and Dirt.
Well, maybe Pure Phase and What's The Story (Morning Glory), but I digress...
We'd watch Dirt every afternoon after school and I'd bomb my paper round as fast I could on my Halfords-bought Saracen, so that my friends and I could head up to The Rock before it got dark.
Llanymynech Rock is an old, disused limestone quarry with a golf course on top. It was an amazing place to spend your childhood camping, building fires, walking dogs and riding bikes. My village was at the bottom and I began to spend all my spare time bombing its hills, woods and trails on my bike.
Eventually the Saracen became a secondhand GT Timberline, and I spent what little money I could get on whatever took my eye at the LBS in town. Nothing too fancy, but that didn't stop me pawing through MBUK every month; sending off for catalogs in the mail and dreaming of a fully specced-out Orange P7, Kona Hei Hei, or (having watched and obsessed over Dirt hundreds of times), a bright red Specialized M2, ala JMC.
Eventually skateboarding replaced bikes in my latter teens, and I'm ashamed to say I never owned another bike after that Timberline. Not even a commuter, or a pub bike. Nothing.
Eventually my parents left that part of the country at the same time I went to University, and I spent the next two decades and all of my adulthood in sprawling cities rather than the deep countryside of my youth. Moving to the US in 2005, I spent the next 15 years in New York until work took me to LA a little under 18 months ago.
Just in time for a global pandemic!
And then, sitting around on my arse for 6 months, I got to reminiscing with an old friend about growing up mountain biking (no cool race stories from me; no shop sponsorship, or trips anywhere spectacular; just kids bombing around our little corner of the world, hitting up woodland trails and single track across Shropshire and North Wales). He'd just finished building up an old bike for himself, and it suddenly sounded really good to me; the ideal 2021 project. LA is perfect for riding a bike; there are trails everywhere, mountains nearby, and the weather is good
all
of the time.
So I started re-watching Dirt; cruising Craigslist and eBay, and then I stumbled across this place. Suddenly, I was where a lot of you have been, I suppose: obsessing over all the bike-related things I coveted when I was young that I couldn't afford; daydreaming of the bike that might have been but never was!
I still couldn't afford that bike, of course. But, bit-by-bit, if I was patient, or stupid; a paycheck here; a paycheck there, maybe I could build something like I always wanted?
Starting from scratch (no parts; no tools; no workshop; no space) I didn't want to go too crazy. But I came across a frame in decent shape, at a
reasonable
price, on eBay. And figuring once I had it, I'd be too ashamed of wasting the money not to follow through, I bought myself a red S-Works M2 from 1994...
No cracks; no dents. Just same major chain suck and fair few dings to the paintwork dotted about.
Even the bottom bracket it came with seemed to be in pretty decent shape!
The decals were all OK, and as this was a first build, and the plan was to ride her, I spent no time at all deciding to keep the paint as-is. I'd match some nail polish and neaten her up as best I could eventually (more on that later); give her a good polish, but that was about it.
Anyway, before I get to my first few purchases, I thought it was worth pausing to discuss my plans:
Period correct, give or take a few years either side (one or two major exceptions aside). No NOS required, unless fluked upon for cheap. Just nice bits, in decent shape. Nothing too fancy; nothing too boring. I wanted the final spec to represent what I've always liked best about bikes: a machine made up of personal preferences, with parts added little-by-little over time to the rider's individual tastes.
That said, I had two major and obvious sources of inspiration for this build:
The JMC '95 version of the bike, as seen in Dirt and in Spudly's excellent and inspirational replica build thread:
Right, after having been nagged by ChrisV40 to add a thread on this little beauty, I have given in! Picked this up two weeks ago from a member on here Marty455, who has done an amazing job of creating a very close replica of Jason's bike from the video 'Dirt' The video, Jason and this bike...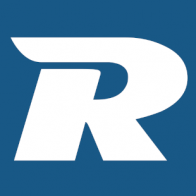 www.retrobike.co.uk
And the '95 S-Works catalog Hot Rod spec:
Yes, my frame was from 1994, but, as I mentioned above, I liked the idea of building something that represented a bike that had evolved as if it had been ridden.
And somewhere between the two examples above, and my own personal tastes, lay the dream bike of my 12-year-old self...
Last edited: