Bought a bike specultively off Ebay, I could see it had decent bits on it...
Seller thought it was a Cannondale. Which I knew it wasn't
Identification and research on RB, got some great info
Long story short: Britsh Eagle were independent from 85 to sometime in the '90s
had a factory in Powys Wales...
I peg this bike (by components) to early 90/91
Falcon took over BE later on closed the factory and use the BE brand for their super rubbish bikes!
Doesn't bear any of the hallmark characteristic traits of all the generic frames, they came later and if this were a Falcon product it would be Claude Butler branded
So I've decided based on this, and a few other bits and bobs that this is a 'proper' Bristish Eagle' like British and that, although 99% of the decals were gone so even the maker had to be researched
RB to the rescue!
Research thread:
Over here!
So I shall be doing a build
Here's my start point: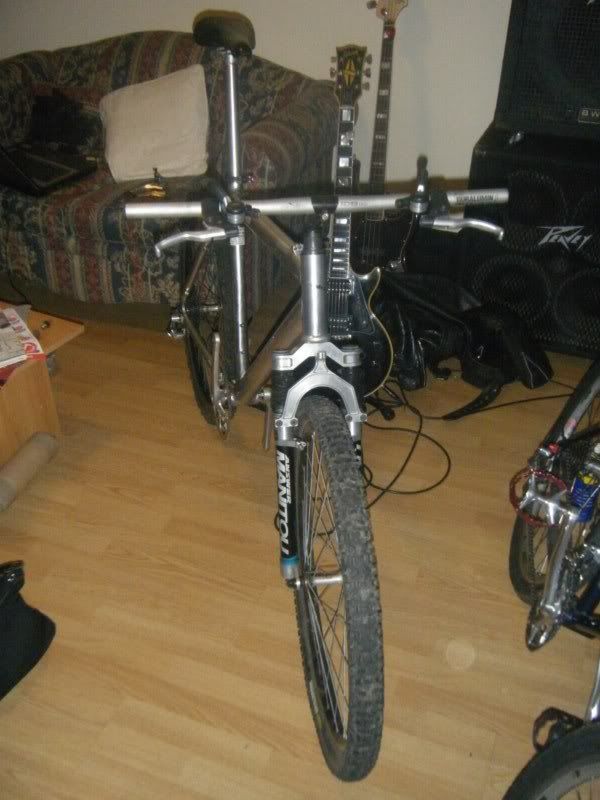 Nice XT thumbies!
I'm gonna reuse as much as possible making it a 'pocket money' build
_________________
'89 Specialized Stumpjumper Team
- '8? Klein Mountain Klein (WiP) - '89 Puegeot Scorpion 531 -
'90 Look Mi80
- '91 Britsh Eagle something or other XT
- '92 Specilaized Hardrock -
'93 Saracen Race Elite
- '93 Specialized Stumpjumper (stolen!) - '94 GT Zaskar LE Frame sold on RB - '95 Univega Alpina 508 XT - '97 Cannonadale Super V 1000 Freeride - '97 Cannondale M900