Hi All,
I managed to pick this 1994 San Andreas up purely by chance from Saltyman last year when he had it up for sale. Had no idea what to do with it or what I'd want the bike to end up like but absolutely over the moon at getting hold of a San An, one of several bikes I'd drooled over as a younster. Anyway, the day it arrived:
A little bit of interwebbing later and found this rather interesting San Andreas which sparked off some inspiration:
Now, again by chance a mate of mine has a full Spectrachroming (a chrome paint rather than actual chroming) business and so a plan was hatched and the frame whisked away for some attention.
In the meantime Gil_m made some new decals: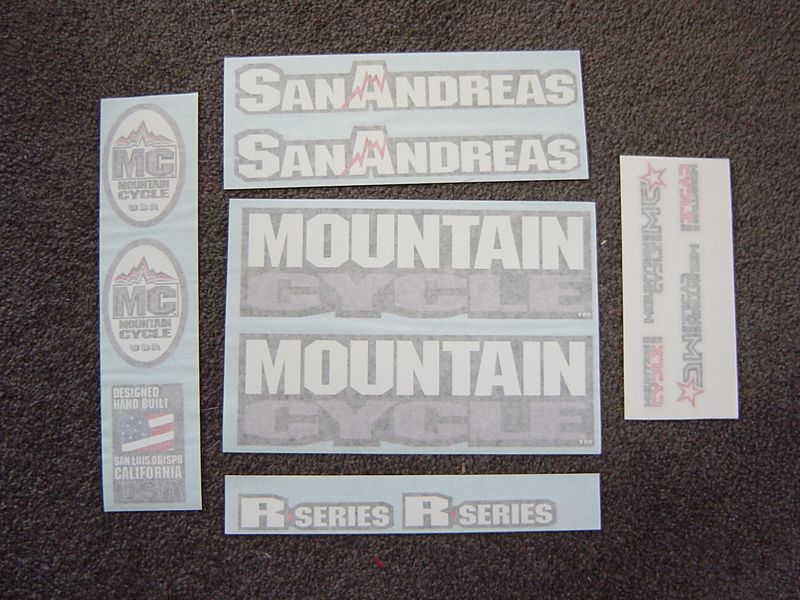 And after a few months wait between other jobs, finally got a few pics back from the spray booth:
Frame in undercoat, Chrome base coat & finally in Chrome:
Swingarm also in undercoat, Chrome base coat & finally in Chrome: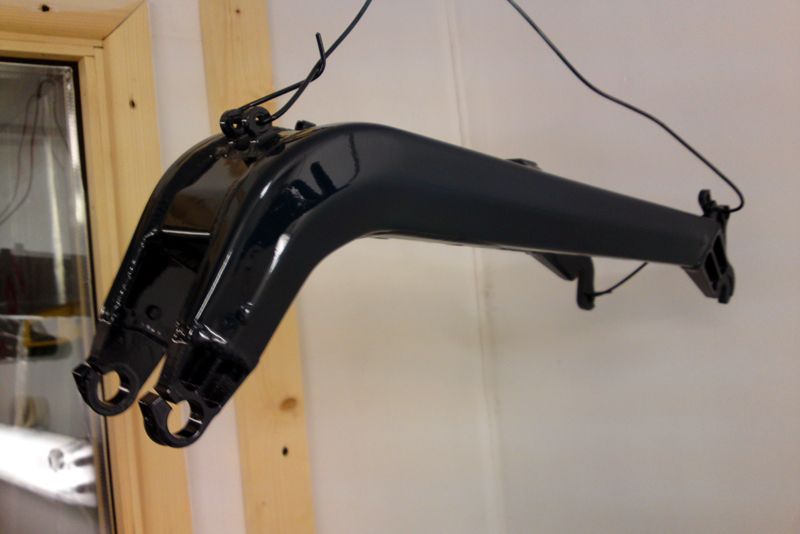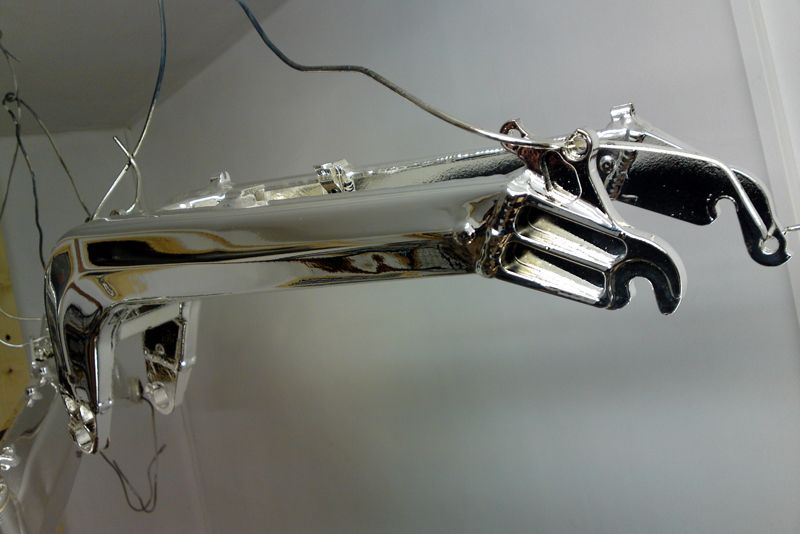 And a shot of the frame, swingarm & seatpost-holder-thingy lol:
Should be getting it back finished next week and then the building can begin!
Cheers.
Alex
.
_________________
1998 Klein Mantra Race
viewtopic.php?t=113556
1994 Mtn Cycle San Andreas
viewtopic.php?p=987093#987093
2000 Cannondale Raven 2
viewtopic.php?p=940782#940782
1992 FUNK Pro-Comp
viewtopic.php?p=1145594#1145594
2005 Turner 5 Spot
viewtopic.php?t=162815
2012 Titus El Guapo V3
viewtopic.php?t=