Hi all, i think this is my first posting in this section regarding a build....so here goes:
Thought i'd put some back story to it....
This bike is the reason i found retrobike, so its fitting that this build should bring it full circle.
I posted a wanted ad in 2012 requesting assitance to find my beloved DB Apex frame that was mercilessly slaughtered in the dark hours of the night.
after a short burst of hunting, my passion wained and burned out over the years settling on the idea that its not going to come up anytime soon if at all.....
so, occasional glances in the usual places online, and the local printed ads, whenever memory was stirred, slowly got me to a post by Ultrazenith in the 'BOTM' thread a little over a month ago.
i saw the picture of his bike - and immediately recalled the breif fleeting time i spent on it in the summer circa 2008-09.
In true retrobike fashion, i PM'd him just to congratulate him on his build and shared a little of my sob story in the process.
What i didn't expect, is for him to return my message explaining how he is wishing to pass on the frame after many faithful years service.
After an initial [and controlled] scream of excitement, we settled on what and how much i was wishing to relieve him of.
that brings us to today with me being the proud recipient of: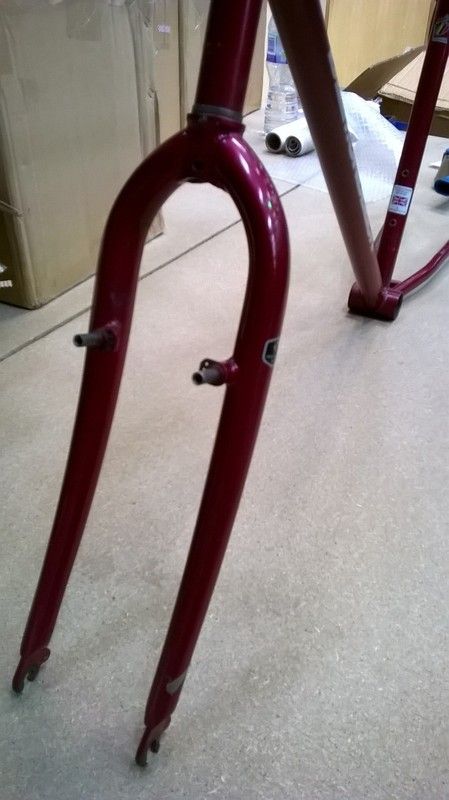 i've already got a build in mind. details to be divulged later (although you could get an idea by scrolling thorugh my wanted ads of recent
)
i know its not up there with some of the other builds on this forum, but i'm actually pretty excited to get this built up and bombing round the streets of Brighton and across the Downs this summer. Need to make up for lost opportunities with this here bike
_________________
My Bikes:
>Specialized FSR Elite '99:
viewtopic.php?t=173952&highlight=
>Diamondback Apex build:
viewtopic.php?f=6&t=320993
Projects
>FSR frame bearing upgrade project:
viewtopic.php?f=41&t=288979
"Happy is my last goal"