Thought I post this up given the interest in Zinns,
I watched the two threads on this with interest as I had not seen a Zinn Success come up for sale previously. When it first popped up on ebay the price was too strong so just followed the thread, then it came up for sale a second time and happened to be 5 mins walking distance from me
Intending to just have a look at the frame to see it in the flesh and having already convinced myself I don't need another project I popped round to view it. The jade green was still really vibrant, with its classic Zinn features and only a small amount of patina meant I obviously bought it!
original advert: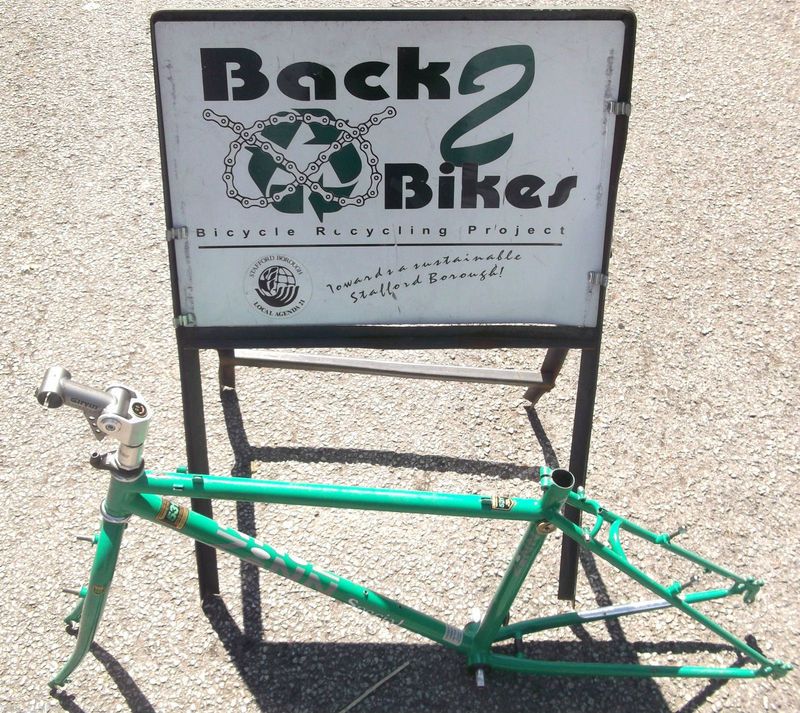 someone had obviously gone to town with non-original Reynolds stickering but apart from that and the missing stem it looked a nice bit of classic British steel..........
_________________
Wanted:
Araya RM-400 XC Pro Rims (Suntour XCPro Hubs), continental baja supercross, Kalloy 4130 heat treated seat post 27.0
For Sale:
Various Parts
Campagnolo MTB Parts

MTB
:
1993 Marin Team Issue
1992 Zinn Success
Feedback