so i finally got round to putting it all together last night - but got stopped 60% of te waydue to essential TV watching.
but here's whats materialised so far....(one more purchse that will see a front canti cable hanger installed in the steerer stack)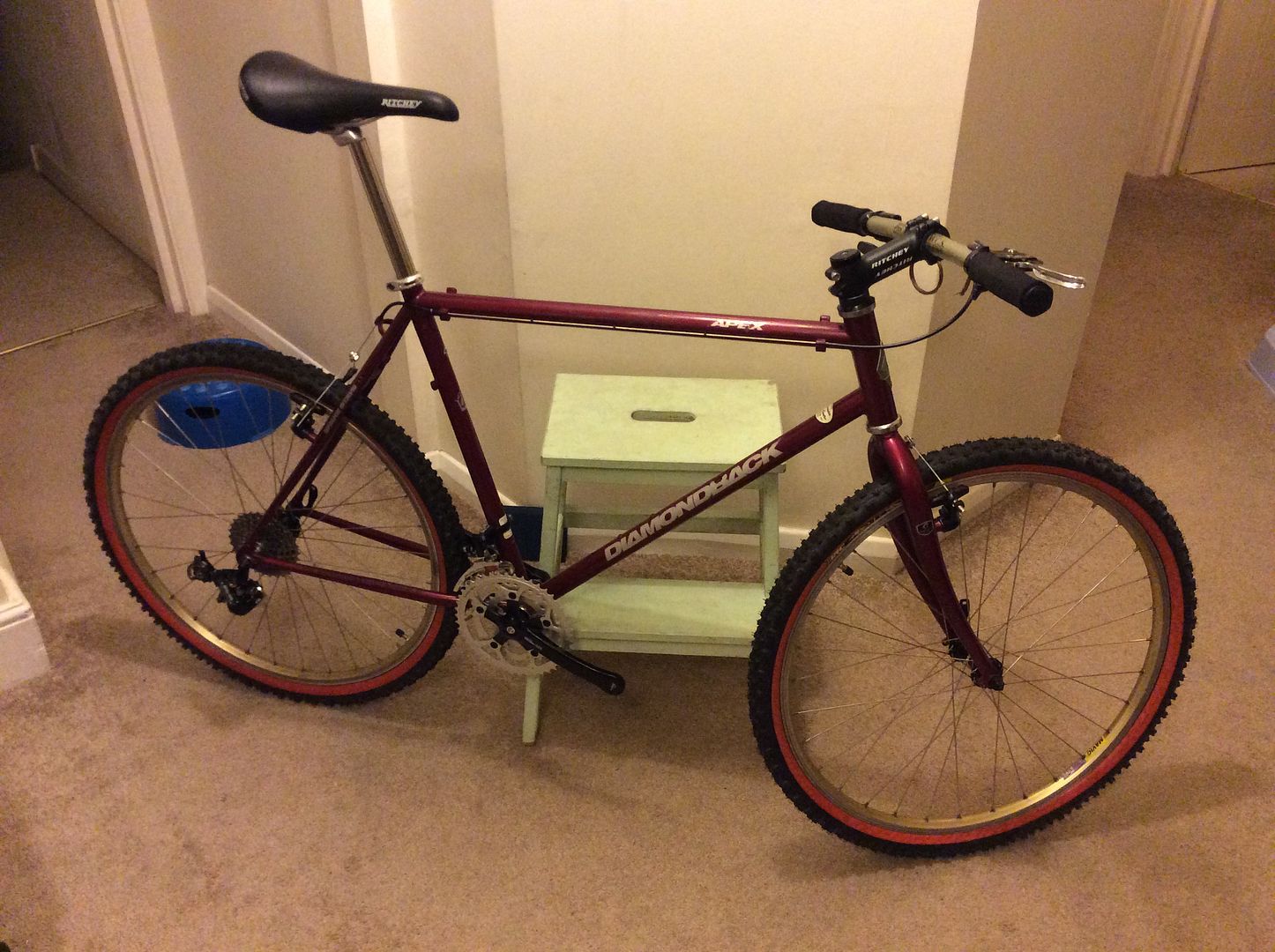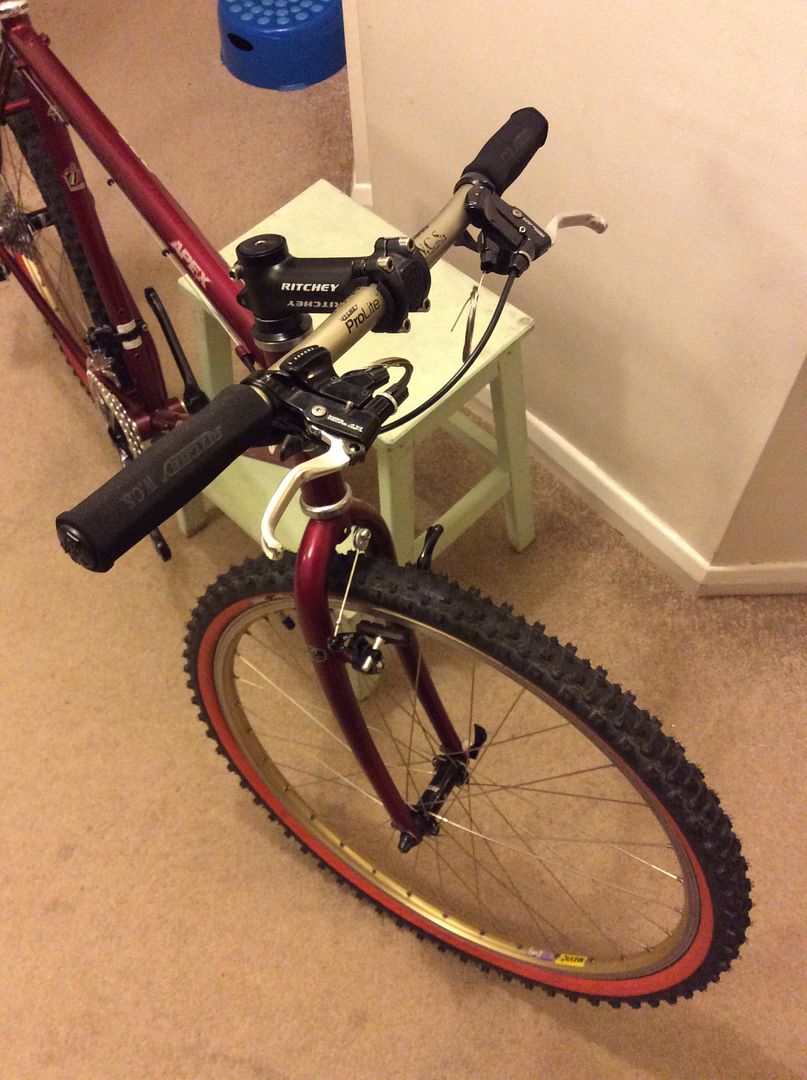 pics are a bit naff - will get higher res ones once i've finished though.
Headset feels rough, so may change this out for a new one but it'll do for now.
and im STILL not sure i've scratched my perfect tyre itch for this one - despite shelling out a fair amount for the IRCs.....
_________________
My Bikes:
>Specialized FSR Elite '99:
viewtopic.php?t=173952&highlight=
>Diamondback Apex build:
viewtopic.php?f=6&t=320993
Projects
>FSR frame bearing upgrade project:
viewtopic.php?f=41&t=288979
"Happy is my last goal"