For tonight's instalment I decided to unbend the rims
I have cunning method for this, low tech and zero budget of course!
It involves bending them back again, but obviously this needs to be controlled and progressive
A picture tells 1000...
Undesirable curves: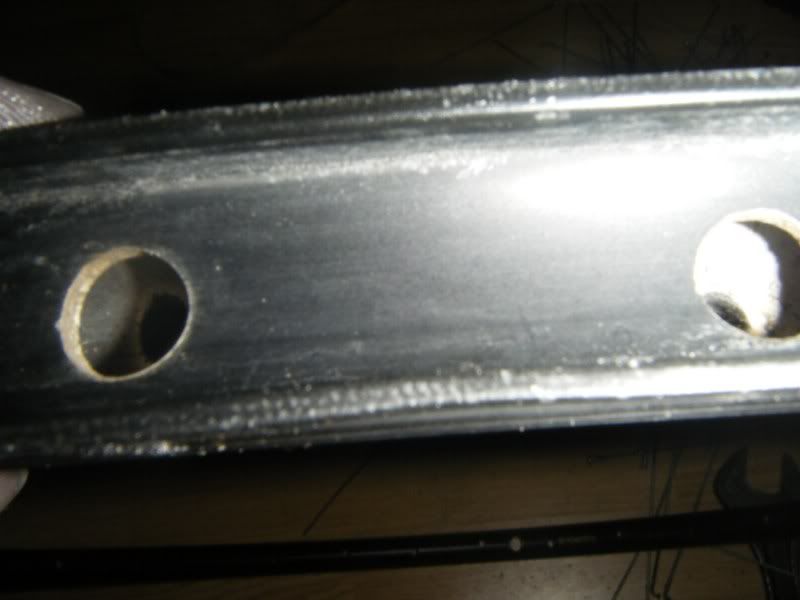 Here's my cheapo method of pushing them out:
Done in stages, clamp up tight against a piece of hardwood, I used maple go and have cuppa, release, check, clamp some more as appropriate!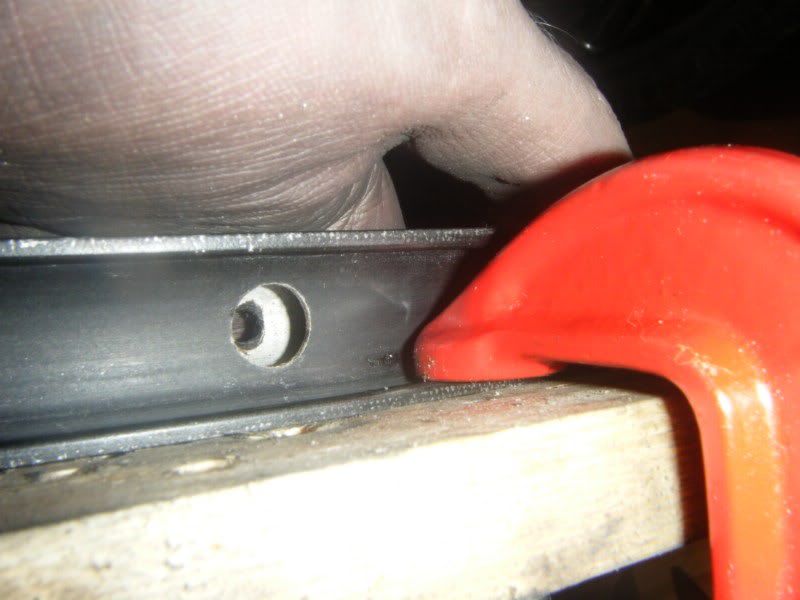 The results are spot on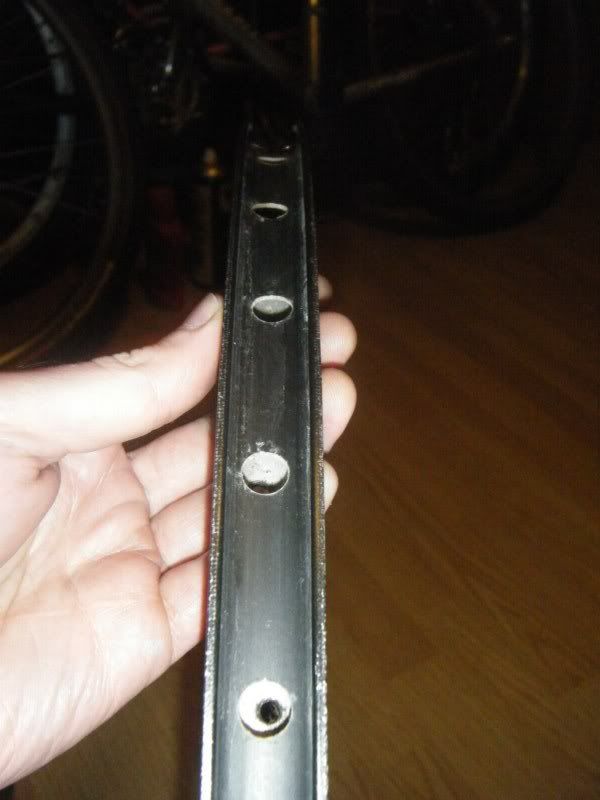 Rims are gonna have a bath tomorrow in caustic soda! My research indicates this should eat away the ano but not the alu
I have an old seat clamp I will test first though!
MCsanandreas, Gloves will be worn!
weeman_mtb, thanks for the encouragement. This one is going to be a 'blinder' quite literally
will be required for viewing
Good call on the elbow grease, set me to thinking I'm recording my £ spend, But I'm going to record my time spend too
As most of this build is making the best of what's there rather than replacing stuff, time will be the big factor - and a few tins of elbow grease
_________________
'89 Specialized Stumpjumper Team
- '8? Klein Mountain Klein (WiP) - '89 Puegeot Scorpion 531 -
'90 Look Mi80
- '91 Britsh Eagle something or other XT
- '92 Specilaized Hardrock -
'93 Saracen Race Elite
- '93 Specialized Stumpjumper (stolen!) - '94 GT Zaskar LE Frame sold on RB - '95 Univega Alpina 508 XT - '97 Cannonadale Super V 1000 Freeride - '97 Cannondale M900