Son going to be selling his Orange 5.
He's had it nearly a year now.
He's moving onto another bike.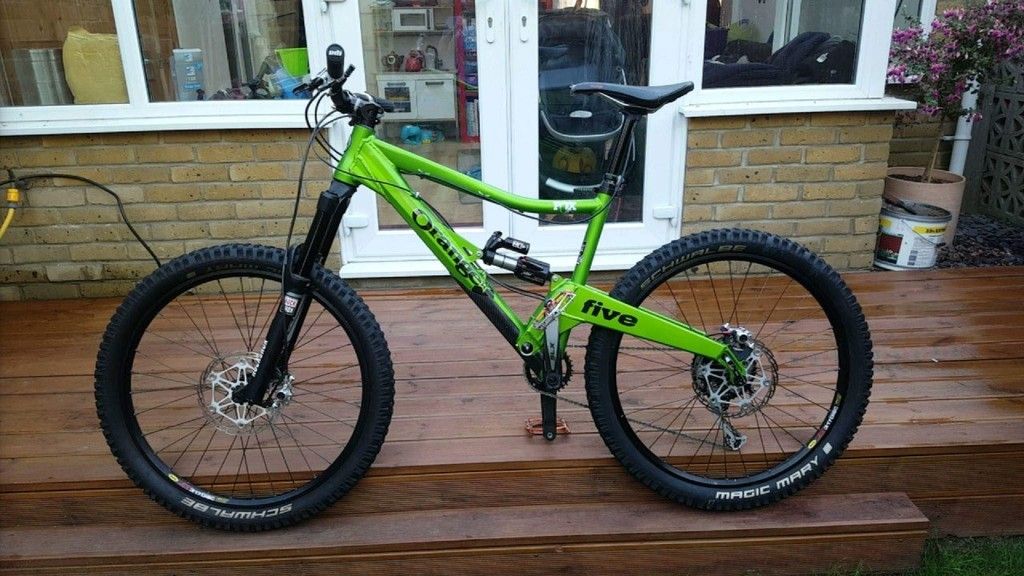 Orange five 2011
Rockshox pike forks,
Cane creek double barrel shock,
Rockshox reverb dropper
Hope pro 2 evo wheelset
Xt deraliar
Xt casset with hope expander sprocket
Xt chain
Hope front sprocket
Shimano slx cranks
Dmr vault pedals
Hope bb
Carbon Rock guard
Charge seat
Hope pro 2 brakes
Hope saw disks
Nukeproof 740mm bars
The bike is generaly good condition,but has a few defects,the frame on the bottom has a few scratches made with a key,these scratches are quite well hidden by the rock guard and would notice by just looking at the bike,a few cable rubs here and there.There are a couple of minor scratches on the frame,come from use.

_________________
Can't be bothered with a signature.