So i bought this 3.9 Rover V8 for the Escort a while ago.
Sat for a while as i uuuummmmm'd and aaaaaaahhh'd about using this or the Zetec motor, decided it had to be the Rover, made the decision to strip it down last weekend, glad i did now as it's pretty manky inside, not badly worn just typical highish mileage, infrequent oil changes etc, it had two different types of spark plugs fitted (a good indication that the motor was'nt properly serviced in it's later years), inspection showed it's pretty sound, no signs of overheating or liner slip, crank journals, bores, cam lobes all look fine, rebuild will be a straightforward replacement of bearings, rings, timing chain, oil pump etc, going to fit a Viper Hurricane cam, Edelbrock intake and 500 four barrel carb, hoping to use modified Range Rover P38 steel headers (right hand one turned round backwards to clear steering etc), with these mods, the serpentine belt, viscous fan, power steering and air con deleted i've been told it should see around 240 bhp.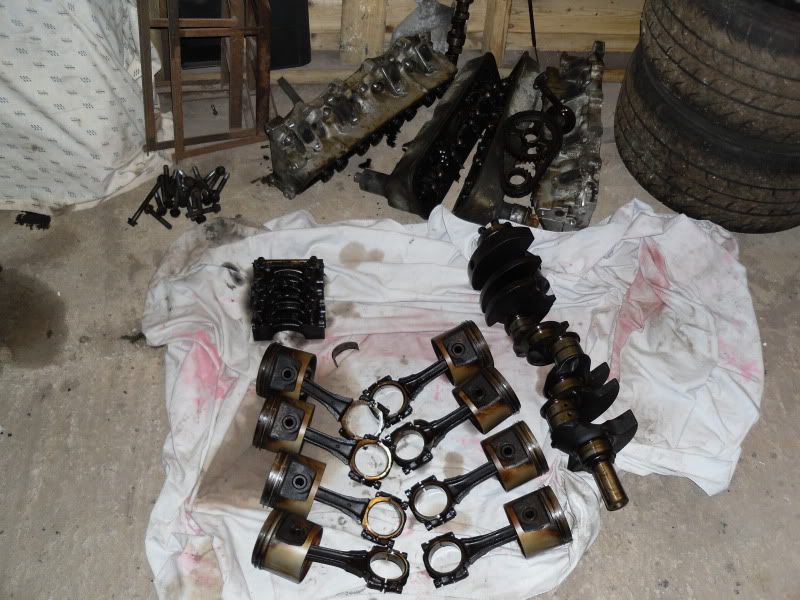 Handily my scrap yard owner neighbour has offered me the use of his industrial parts washer, so will be making a few trips to his yard with bits to clean, probably saved a fortune in Gunk.
For Gmac123 and Mrs Gmac here is the pistons in the sink
(after the outrage caused by the bike on the worktop), pistons were typicaly heavily carboned up, this needs to come off before new rings are fitted, degreaser wont work on carbon (might but it would take ages), easyest way is in the sink with a Brillo pad.
Piston crowns polished up, as they are being used again they need to go back in the same order so crowns are marked for direction and cylinder number, numbers look random as they are the firing order not the order they came out.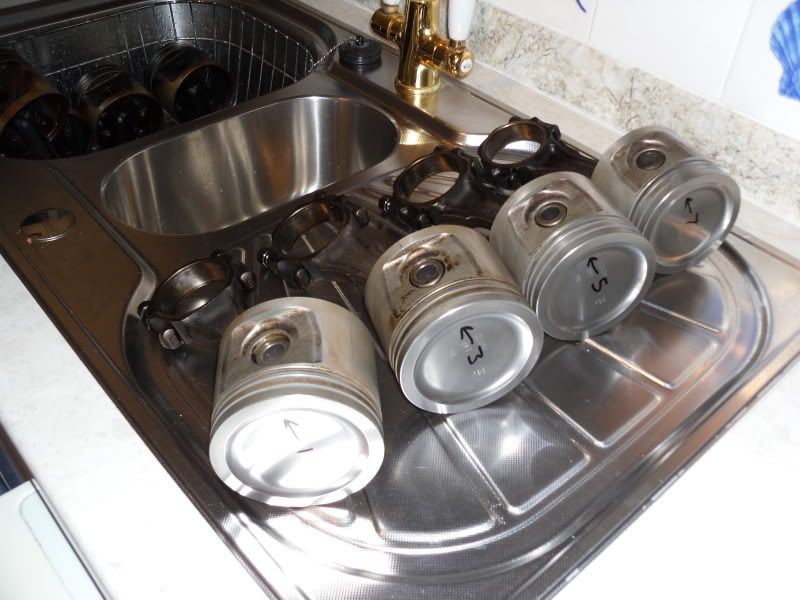 Finaly got a bellhousing for the gearbox, as the gearbox is from a Sherpa van and the engine is from a Range Rover i needed a Rover SD1 bellhousing, these are getting quite hard to find and as a result quite expensive, tried for ages to turn up a cheap one but bit the bullet and paid quite a bit for this one, at least i have it now anyway.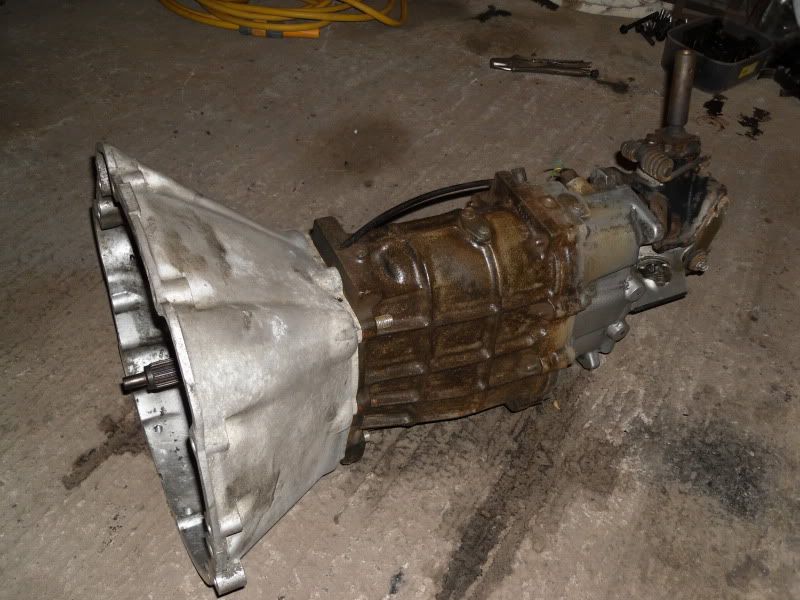 Plan for now (while saving for new engine bits) is to build up the bare block, heads and sump, bolt this to the gearbox, lower the whole lot into the engine bay so i can fabricate engine mounts.