Some more progress with the Escort
Some rubber dohnuts on the wheels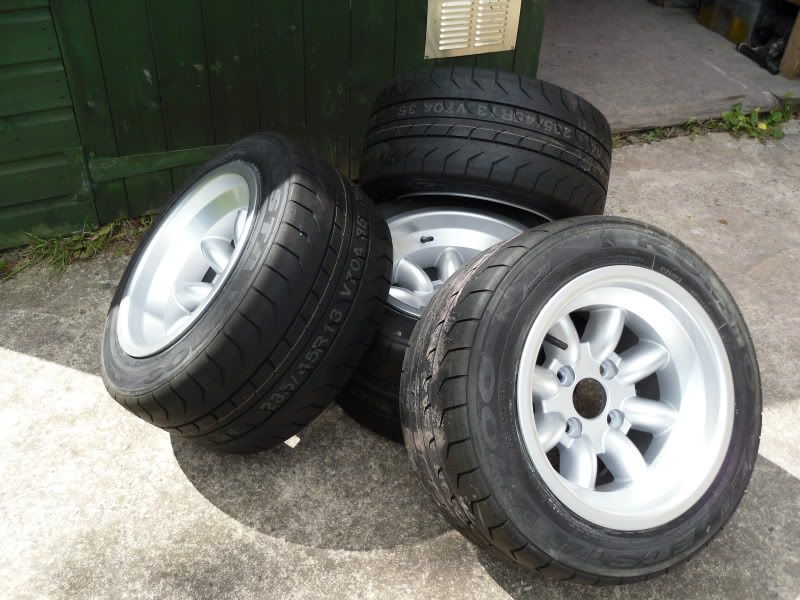 How the wheels will sit in the arches.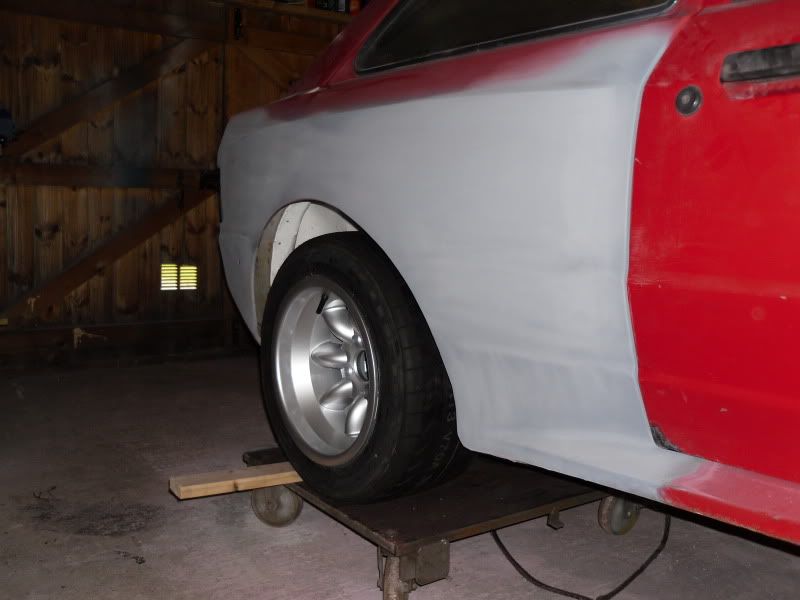 Decided a while ago to turn the car into a MK3 as i prefer
the earlier metal bumpers, bought a MK3 front panel (which the car
had anyway but was bashed to hell), a MK3 bonnet and grill, have discovered that the bonnet wont fit, profile at the rear is miles out,
found out the MK3 has a different scuttle, changing the scuttle is'nt
an option so will need to re-shape the rear edge of the bonnet.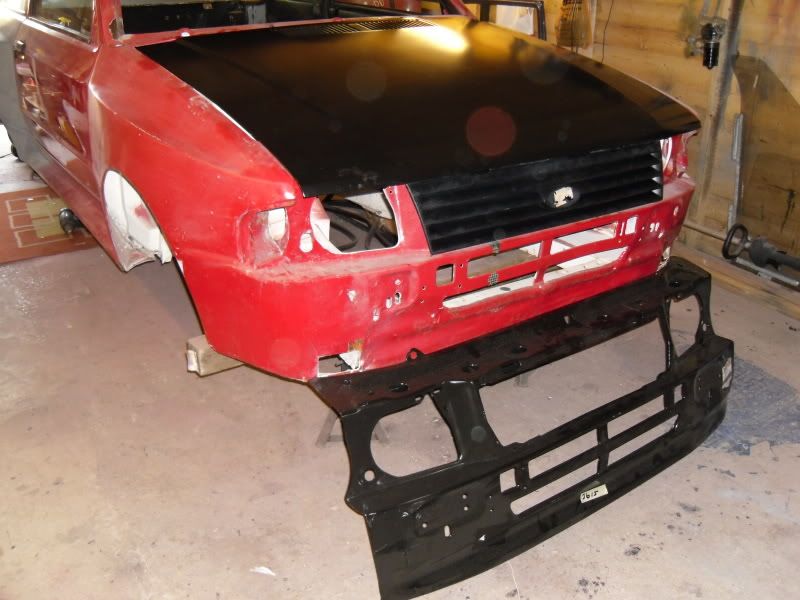 Some new front end bits from Peter Lloyd Rallying, World
Cup Crossmember, quick ratio steering rack and alloy rack
mounts, they threw in a wee fluffy dug too which was nice of
them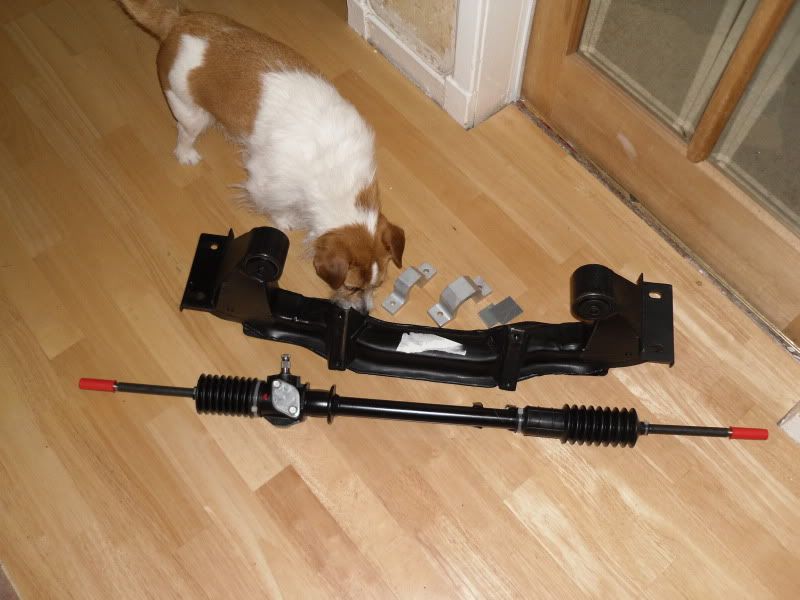 How the car sits at the moment (old front panel now cut off
though), finaly got some primer on the o/s/r 1/4, started going
round the welds with seam sealer, rally and race cars dont seem
to have this done, i think this is because the quality of any welding repairs and fabrication must be visable.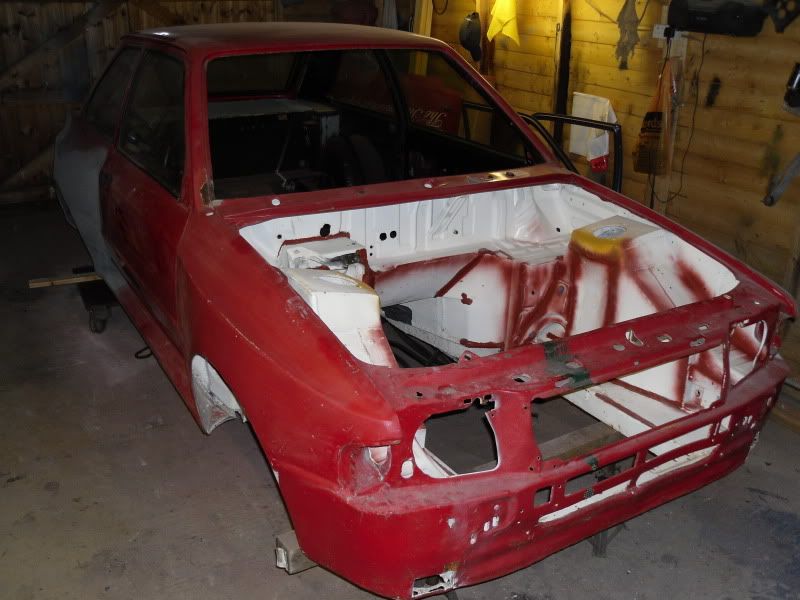 Picked up this rear axle from a Capri place in Carluke today,
it's an Atlas from a 2.0S, looks like it's been dragged out White
Cart but it's mechanicaly sound and will clean up ok, have already
cut all the un-needed brackets off it and tried it for size under the
car (and done my back in
), will need to go to Johnstones motorsport in Ayrshire to get the five link brackets welded on.
To give you an idea how wide the arse is on this car the axle is
57" wide flange to flange, the wheels are 9" wide with 235 tyres
and i'll still be using 1.1/4 spacers and the disc conversion will add
1/2 an inch
, could have easily gone for 11" wide wheels (some works Tarmac MK2 Escorts used 13x13's with a narrower axle)
but getting tyres to fit would have been a problem.