If you are 6 foot 3 then I would say scrap this idea - you will need a 410mm lay back post and even then you might be past the frames minimum insert.
I am 6 foot 1 and for me they are too short in the cockpit/wheelbase for serious MTB action.
I had a couple this year first a 19.5" (kept) and then a 21.5" (sold) (seat tube measurements) -
The 21.5" had exactly the same top tube length - which I was seriously pissed off by - as I thought it would have been longer - so I flogged it.
I kept the 19.5 and use a 90mm Stem and Thomson layback seat post. but I still feel like I am too far over the front end of the bike. great for climbing but a bit dangerous for anything else.
I guess I have been spoilt by cannondales XL frames that have a 24-25" top tubes.
But if you dont mind looking like you are a clown on a kids bike (as I do) - there is a lot to love about these bikes.
here is mine set up for me and I only have a 31" inside leg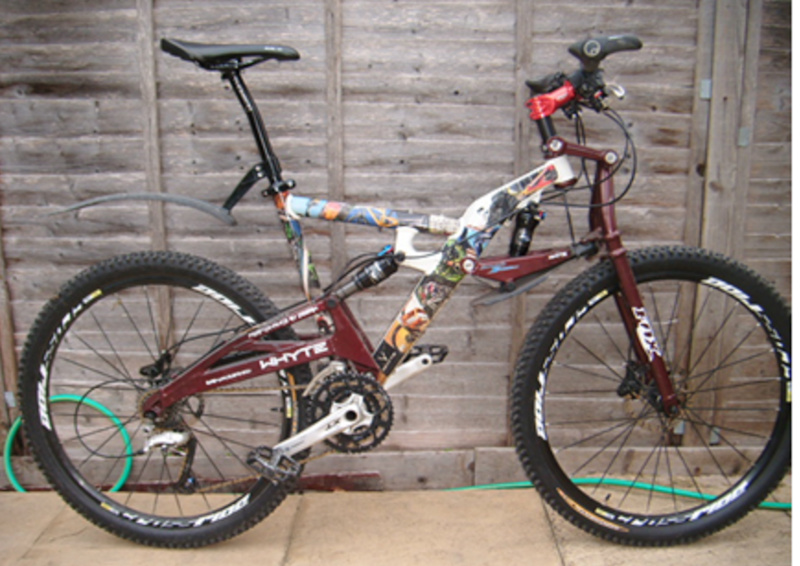 Likes:
1 Front suspension is out of this world - small bump perfection and big hit bottomless feeling (with RP23)
2 Front end is very light - need to shift forward on steep climbs to keep the front wheel down.
3 Tight turning feels safe as the forks dont fold under, like telescopics do.
4 Rear shock stays clean in muddy conditions
5 With RP23s I dont get any pedal bob.
6 Can build up very light
7 Suspension inspires confidence and likes going fast - but I am always neverous about how far over the front wheel I am. I dont get this feeling at all on the XL Jekyll below (also from 2002) which can also take a intergrated dropper!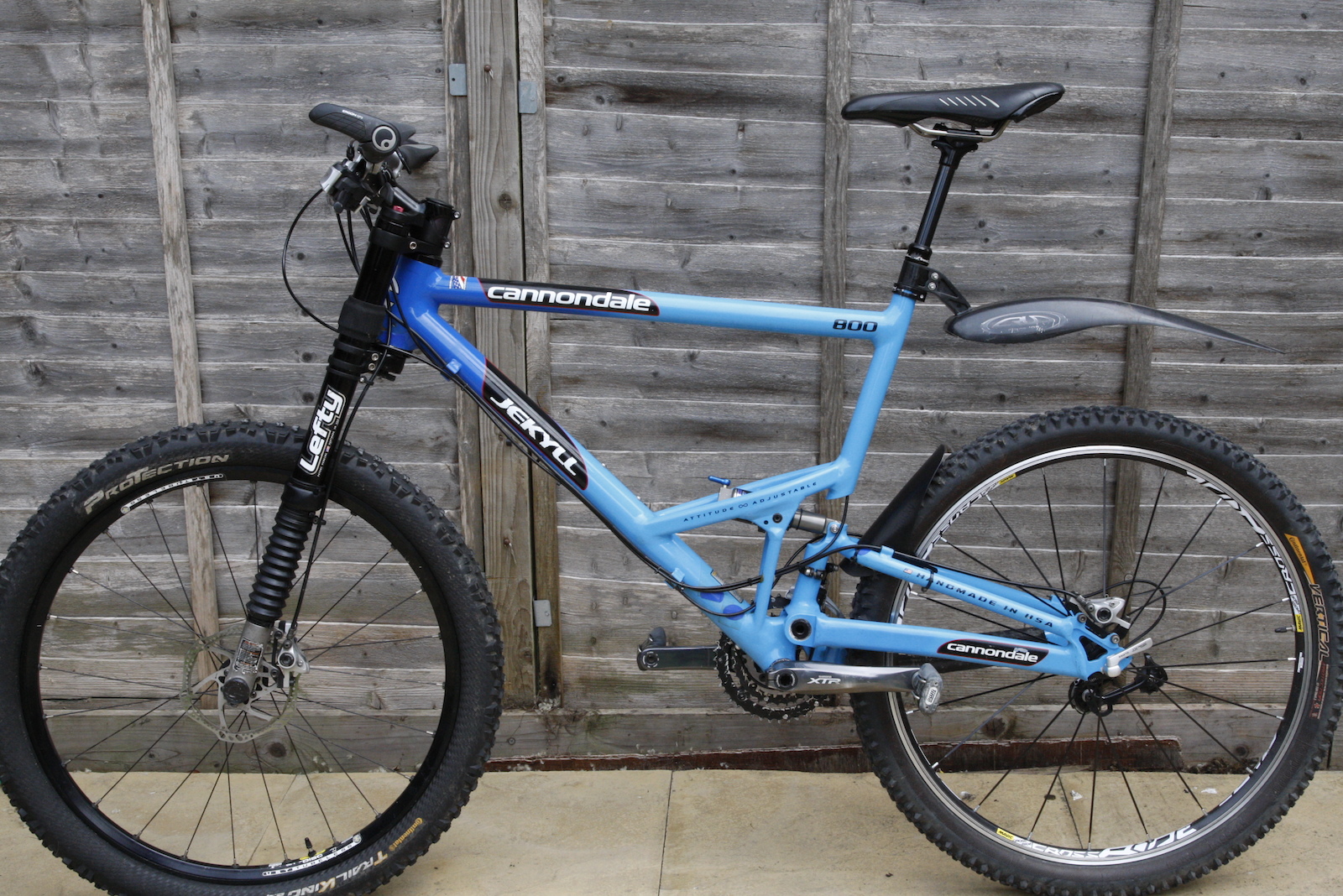 Dislikes
1 Top tube and wheelbase to short to feek stable at high speed
2 Front end has 9 pivot points so tracing any play is a PITA
3 Cable Stops probably impossible to source now (on the shock mounts)
4 Cant fit a big tire on the front (have to stick to old school low profile) - a 2.4 trail king would rub on the swivel bush nut
5 You cant buy a Front mud guard - nothing fits - and you need one to protect the front shock - I made my own out of a car inner wheel arch liner
6 Head angle is very steep - I would guess 71Deg, but the fork design means it is not as scary as a normal fork at this angle - but I would prefer slacker.
7 Seat tube is 30mm
8 Frames designed for Taiwanese body size.
This was my disapointing 21.5"
http://www.retrobike.co.uk/forum/viewto ... hilit=+jw2
I eventually had a DT swiss carbon shock on the front and XTR/SLR'd it and it was uber light 10KG with pedals!!!
So it depends what you want to do on yours - if you just want to build one and admire and do the occaisonal ride then go for it - but if you want to do 40 mile epics or events on it then I would look elsewhere....