As today is a bank holiday in the Netherlands and the weather is lovely
, I took the opportunity to ride one of my retro steeds to the Mountainbike Museum in Arnhem (about 18mi).
Upon arrival, I noted little activity around the Museum, so I decided to call and see whether it would open today. Jeroen, the owner, answered my call and informed me that he was not in the country and therefore not planning to open the Museum.
However, as I took the time to come over, he called his parents to ask if they could open the Museum, just for me (!). And they did..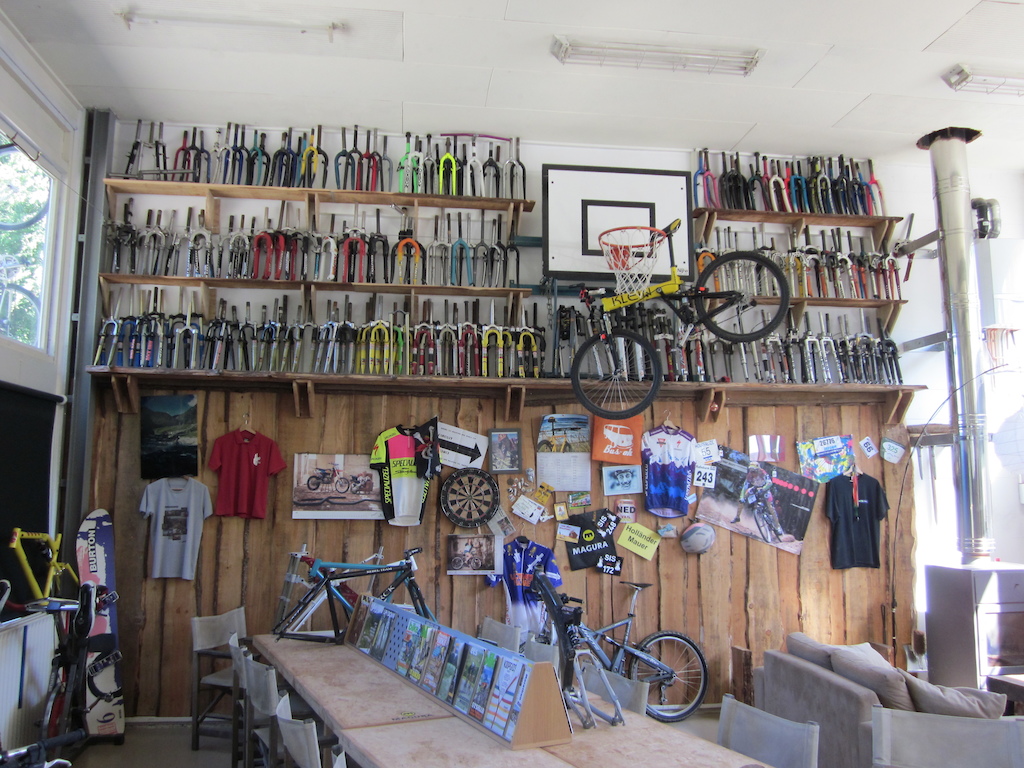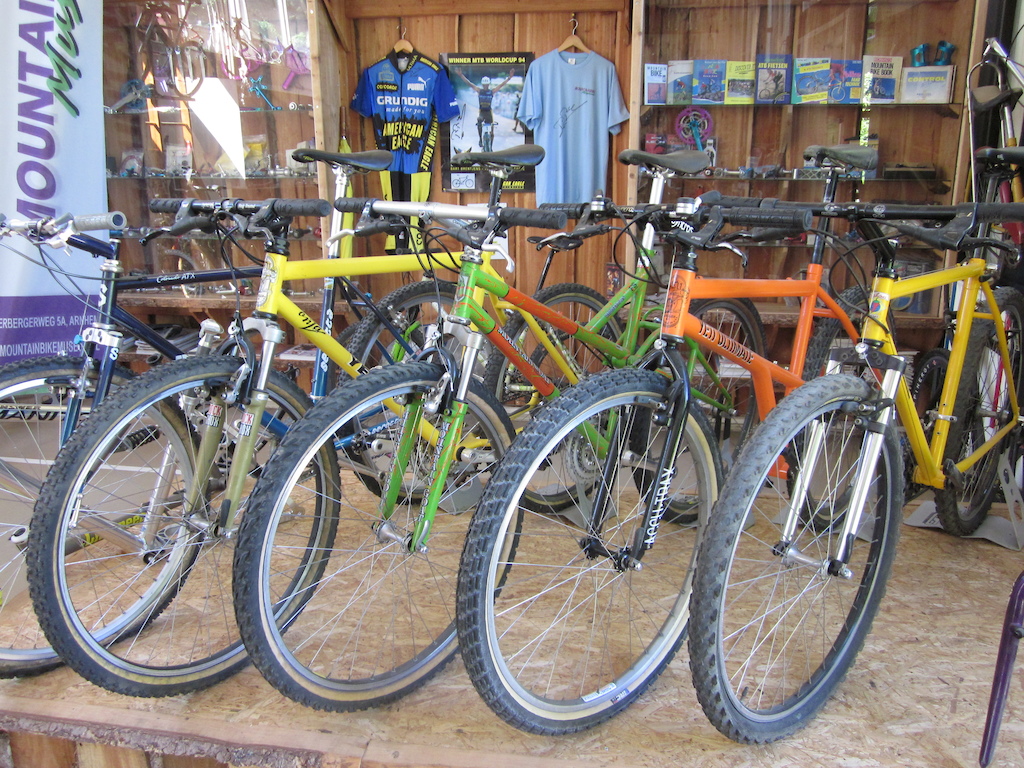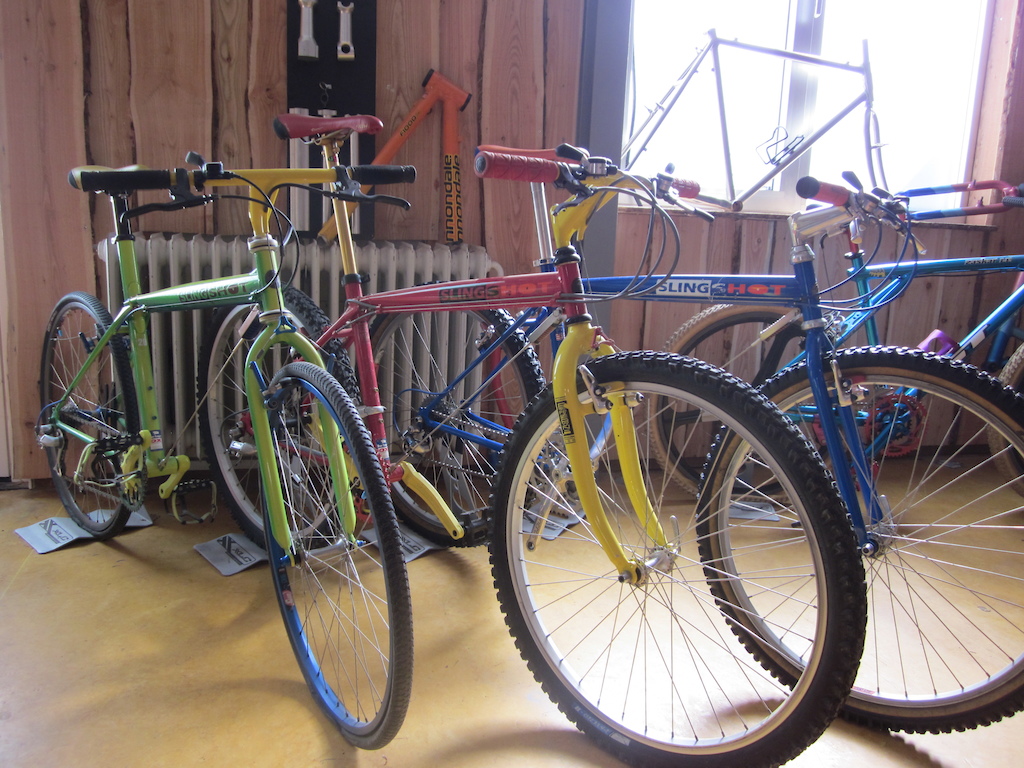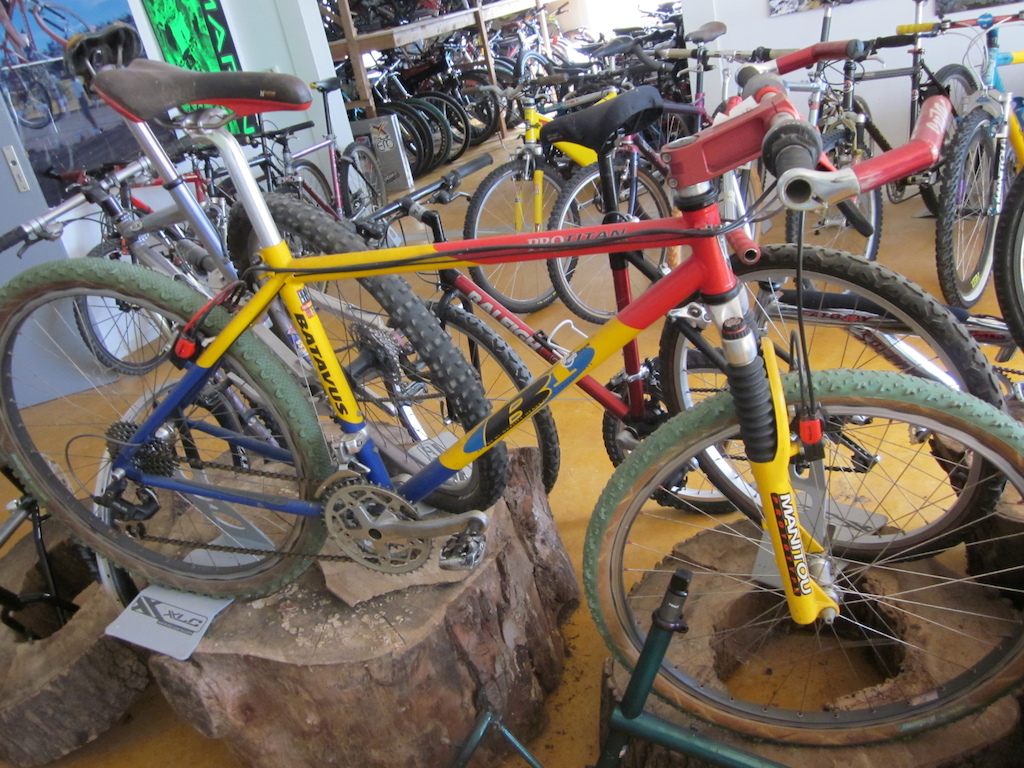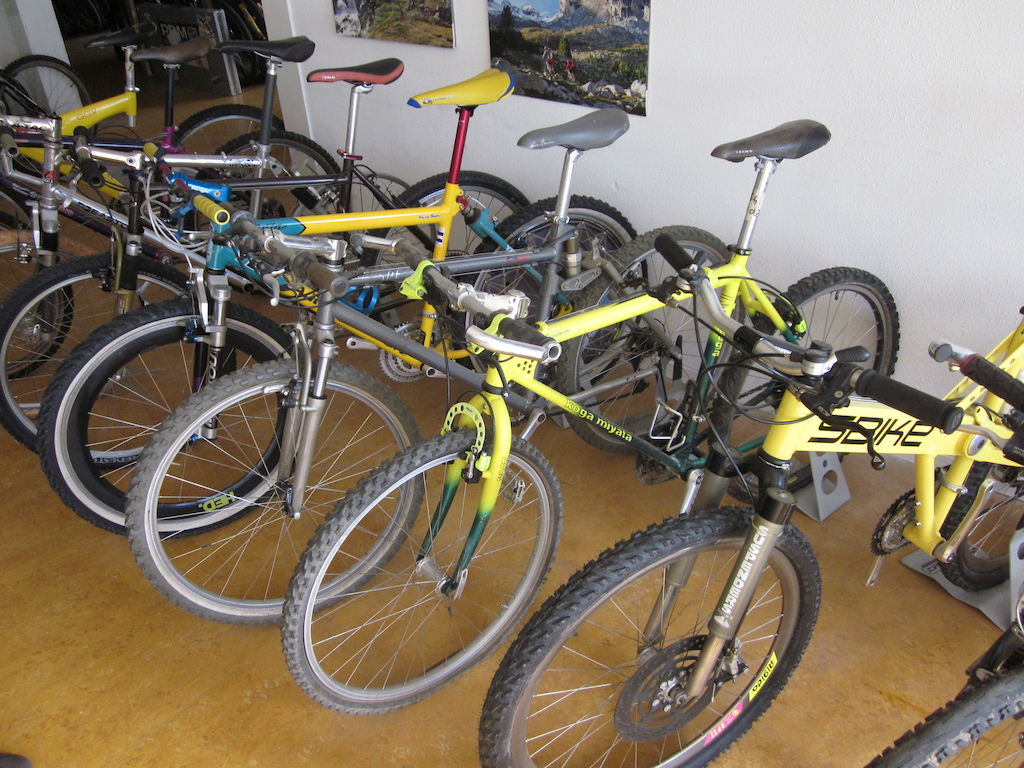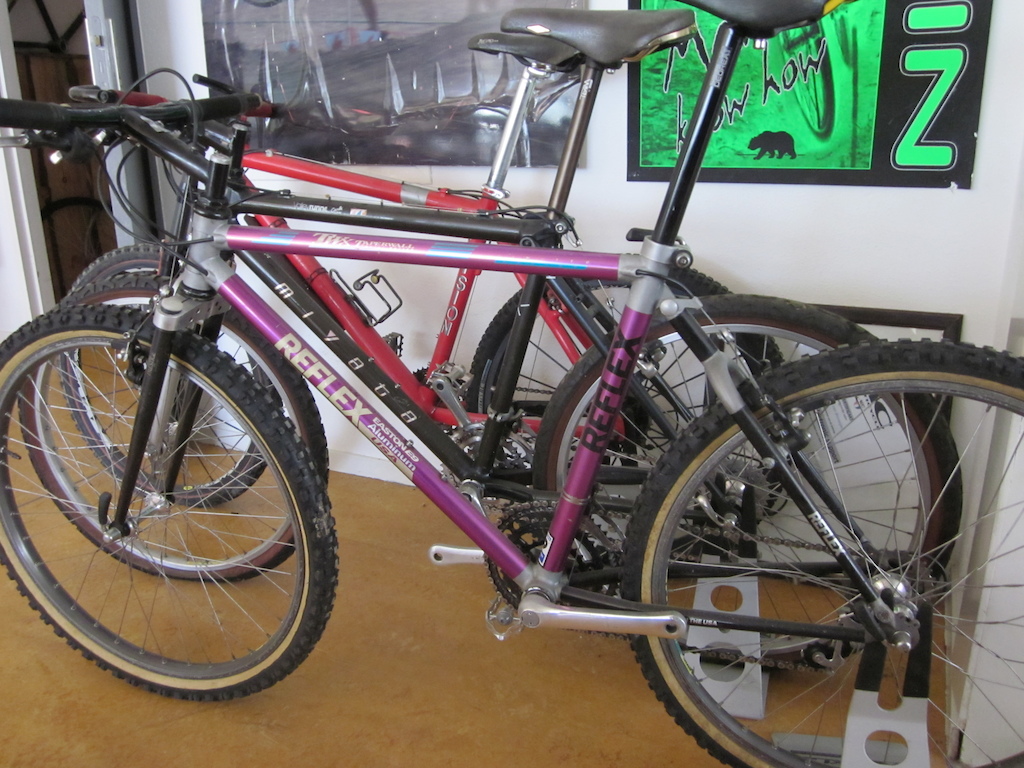 The place is FAN-TAS-TIC and a must-see for anyone visiting this forum!
And there are tons of bikes that still have to be put on display..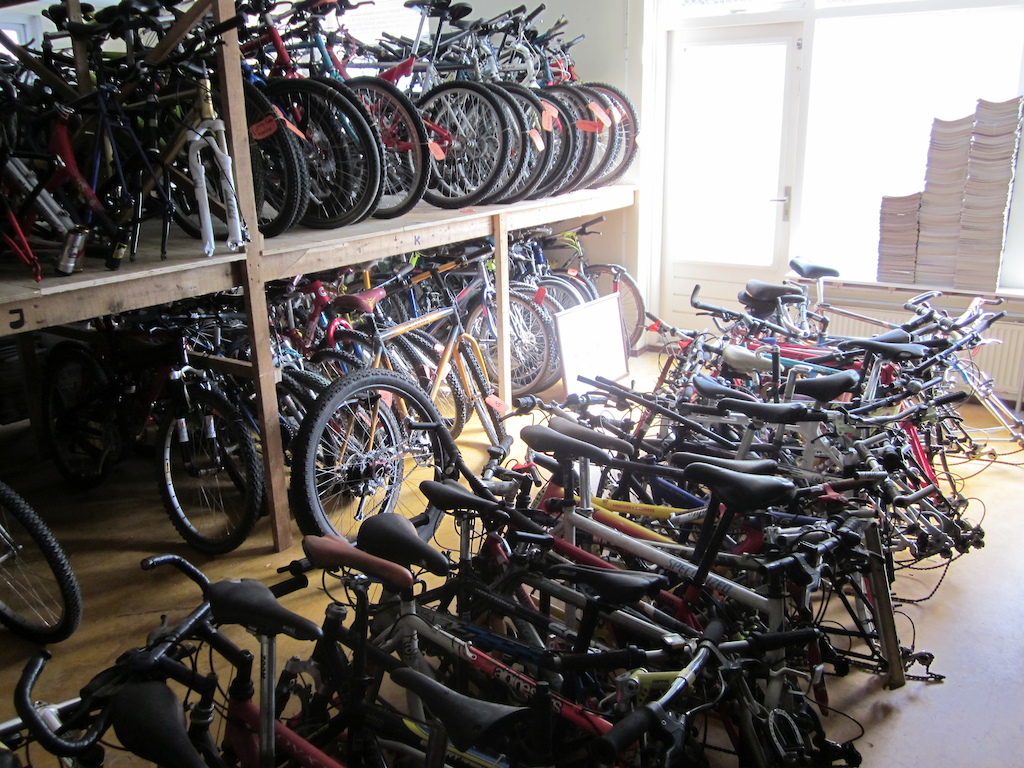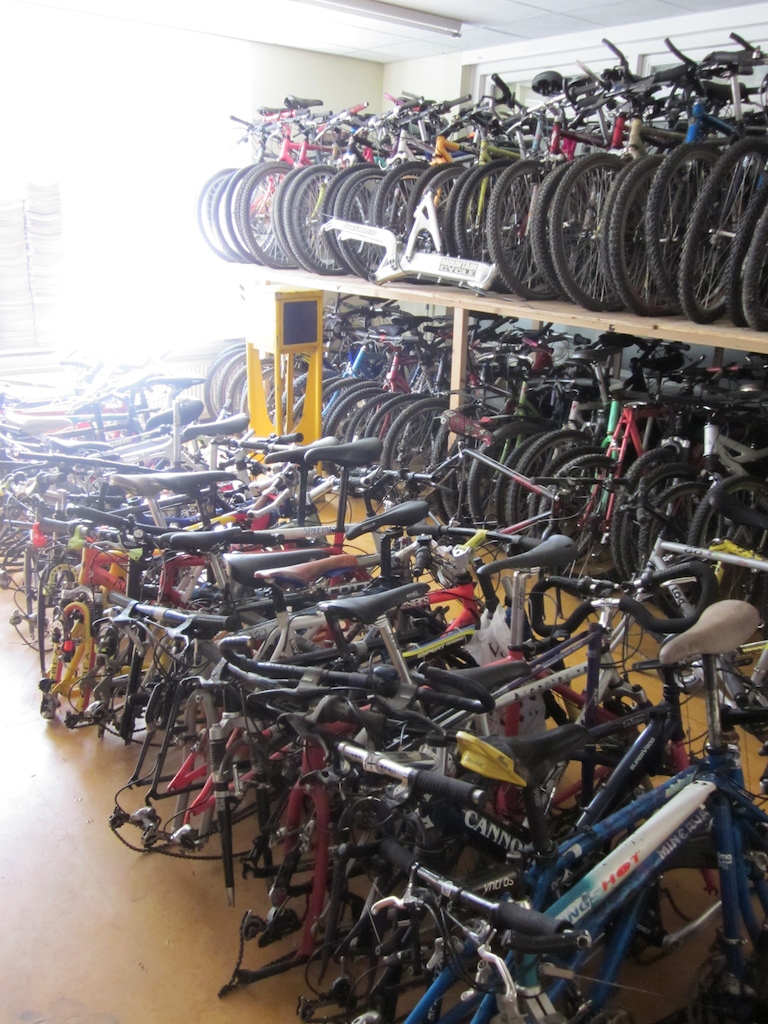 I took the liberty to eternalize my Dean Ti amongst all those legendary bikes, frames, parts, jerseys, etc..
I'm definitely going back there soon, not only to take a closer look at all the gems out there, but also (hopefully) to meet Jeroen in person.
Hope to see you there
!