17.5 inch centre to top. 21.75 inch top tube ~ so medium sized.
1990 Trek 7000 bonded aluminum frame, complete with original headset and steel fork.
Also including the original LX front mech as it's a bit of an unusual set up.
In over all decent condition, but some marks and scrapes, particularly the rear end non drive side ~ see the photos. All threads etc are good.
Great riding bikes ( I still own a 7000 from 1991 which is a keeper!) ; nice period splatter paint, will build into a good lightweight runner.
£50 for the package as pictured ~ collection only please, Bracknell RG12.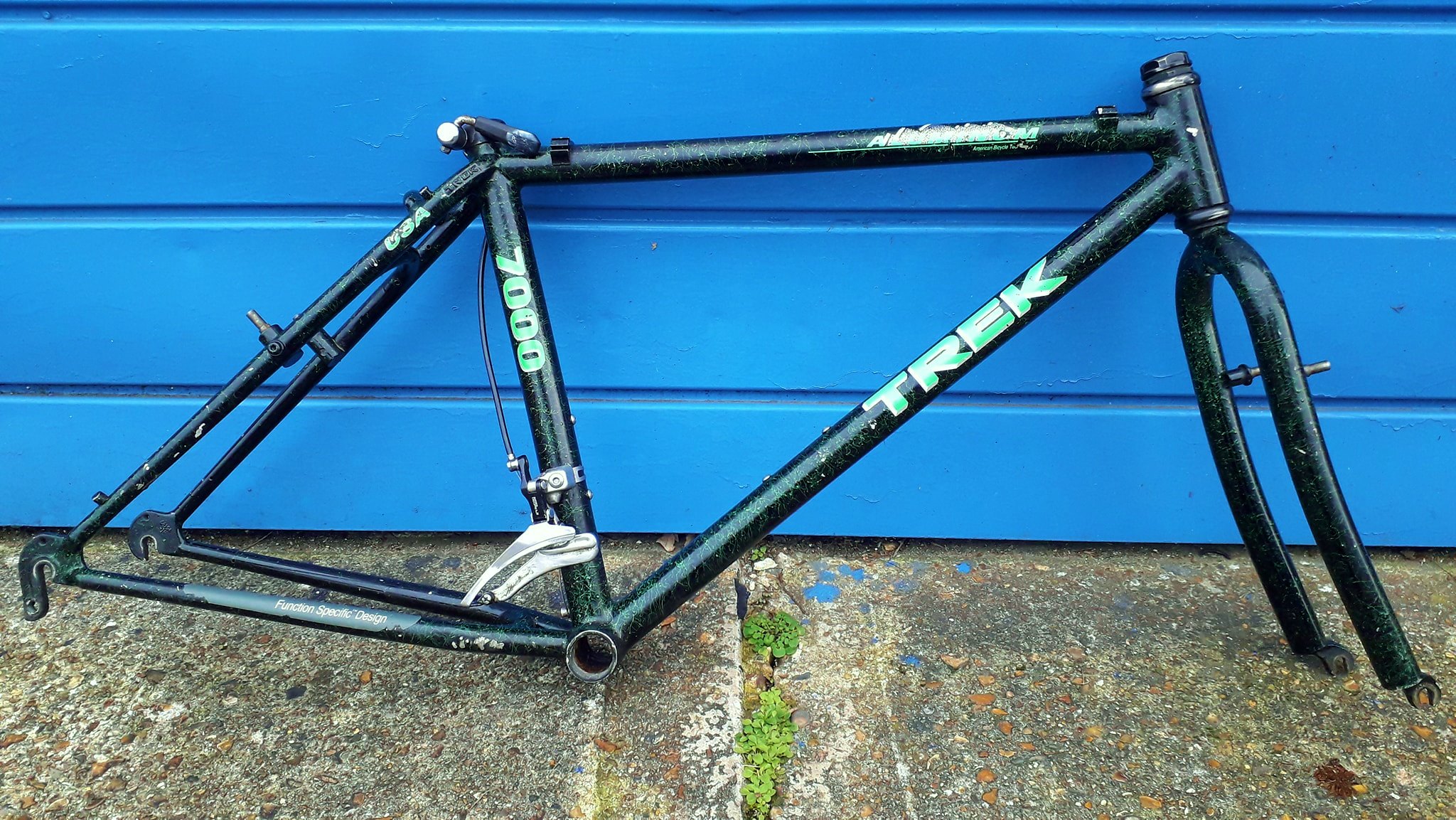 70001
by
Pumpkin's Belly
, on Flickr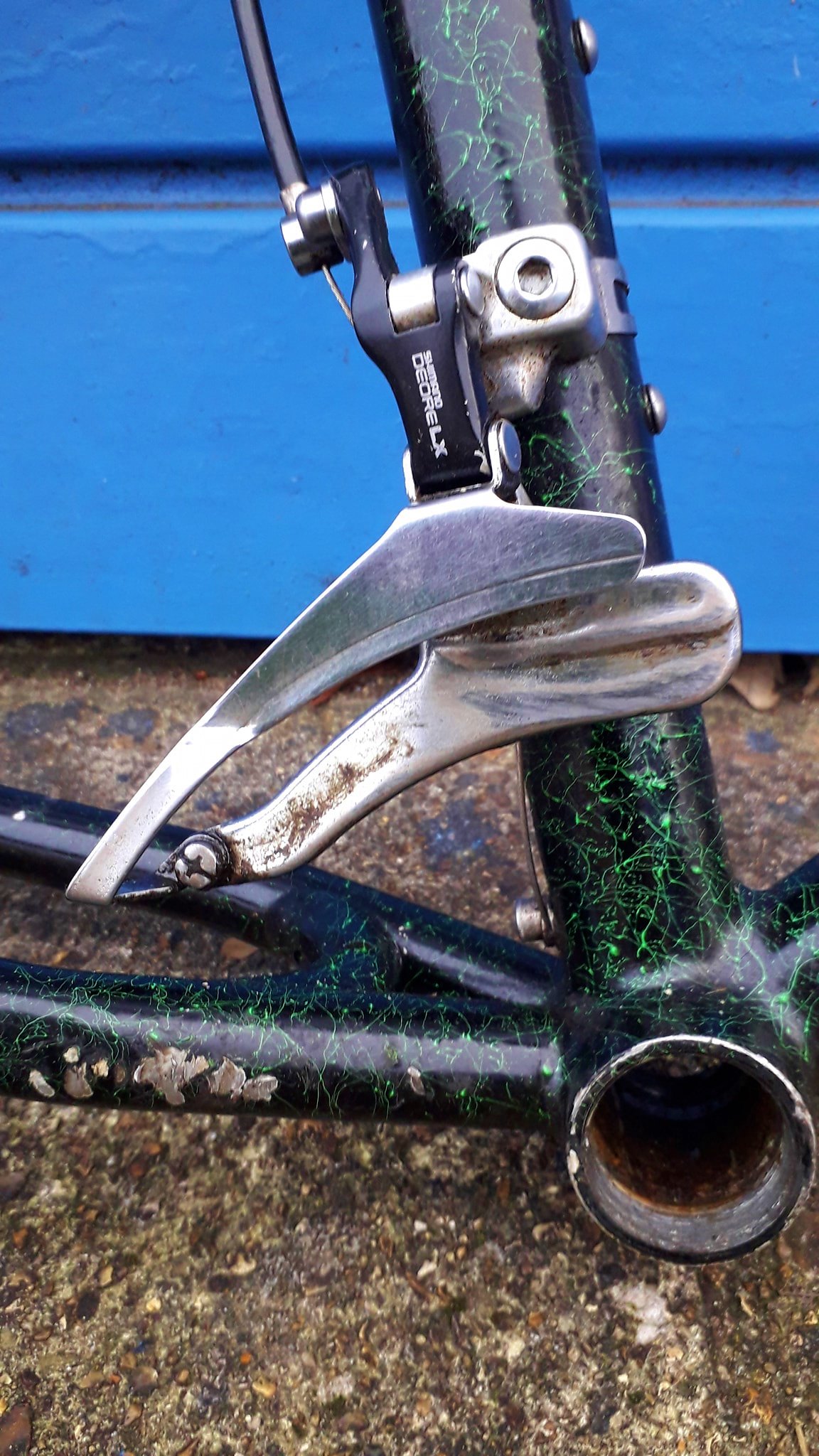 70002
by
Pumpkin's Belly
, on Flickr
70003
by
Pumpkin's Belly
, on Flickr
70004
by
Pumpkin's Belly
, on Flickr
70005
by
Pumpkin's Belly
, on Flickr

70006
by
Pumpkin's Belly
, on Flickr
70007
by
Pumpkin's Belly
, on Flickr
70008
by
Pumpkin's Belly
, on Flickr