Unfortunately I'm forced to sell off a fair bit of what I've accumulated. I'm trying to raise money to help with funeral costs. Please bear with me whilst I list bits and add pics. The listing will grow and look bit different. Comments on this post and all private messages will be responded to in order they are received/seen by me. If you have an offer to make for anything please send that to me via pm.
Payment via PayPal or bank transfer. PayPal f&f gift payment or add the fees.
1) Mavic 217 rims with Xtr m910 hubs. Rear is true, front has tiny wobble.
Hubs are in very good condition,logos are crisp. Rims have lots of life in them.
£135 collection available from Somerset. Or £150 posted SOLD
2)94 Marin pine frs. 20" CTT. 19" CTC. European version with manitou 2 front and Manitou 3 rear. Comes with original stem,bar and barends. Ritchey logic headset ,xt sharkfin. I will also supply Marin logo grips. NOS kalloy seatpost .Gorgeous frame. Decal missing on drive side top tube. Couple of marks to the frame but overall very nice. Front suspension needs new elastomers. Forks are cosmetically very tidy. 26.4" s.post ,68 mm bb shell.
£490 Reduced to £460. Now £400 reduced £380. Now £365 now £350
View attachment 567645
3) proflex 656 full bike. Needs new bushings on the rear. Available online still just not got around to it yet. LX rear mech,stx levers and cantis. Gripshift. Sugino chainset. Black rimmed wheels. Girvin forks. Heavy sprung coils instead of elastomers. Looks good though. But could do with some tlc.
£120 posted. More pics below , scroll down further
reduced £100 now£95
Sold
4) Pace rc200 f5 frame.19".1" headtube In very good condition. No cracks or repairs been done. Few scratches here and there. But hard to see. Two of these f5's made by Pace that year, one belongs to a certain mods mum, the other is mine.
£490 posted SOLD
5) 96 manitou fs. I'll be stripping the frame and selling all seperately. But without the carbon Spengle wheels that is.
19" manitou fs frame. Comes with xtr m901 manitou specific front mech. Ringle Moby/manitou seatpost. Seat collar. Manitou rear shock. And 3dv headset. Xt bb 113mm .
Absolutely no cracks!!! Been really looked after. Few gentle scratches and one small dent on the non drive side U of the manitou decal. So it's not as noticeable.
Overall it's lovely. Gorgeous CNC work.
£520 posted reduced £490 . Now £450. Now £420. Reduced to £380
Here's a link to the build thread.
Would it cost much to get the cranks re-anodised? Regardless would love to see the finished bike! Any thoughts about the saddle?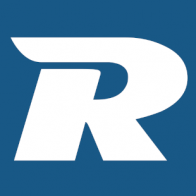 www.retrobike.co.uk
The bike is now stripped and I'll be uploading pics tomorrow
6) Xtr m900 chainset. Polished arms, I'll be supplying a Nos large xtr m900 chainring which I've not long bought as the large ring is a bit worn. So will look ace with this. 46/36/26 175 mm arms.
£120 posted. SOLD
7) manitou 3 forks. 1 1/4 threaded steerer.200mm length. I believe it has the internals from a manitou magnum fork and the stanchions also. Ride really nice. In very good condition.
£125 posted. Reduced £110 now £100 posted sold
Atac stem 1 1/4" no rise. I'll get exact measurements for length.
£45 posted SOLD
9) Answer taperlite bars. Few scratches here and there.
£30 posted reduced £23
Scroll down bottom of page for pics
10) NOS Fred salmon carbon bars. 25.4 Clamp 550 mm long. Storage mark on the end of the bar.
£32 posted scroll down to the very bottom of page for pics
Reduced £26 . Now £23.
11) xtr m900 rear mech. Very good condition. Tiny mark which I will show in the pics.
£70 posted. SOLD
12) m900 cantilevers front and back. All original bolts and springs etc included.
With LX cartridge pad holders
£45 posted now £40 sold
scroll down to the bottom for pics
13) xtr m900 brifters. With hoods. Logo rubbed off on right side shifter unit.
£75 posted. Now £70
Scroll down for pics. SOLD
Last edited: