Hello !
This is my last acquisition, a Raleigh Corsa frame in the colours of the team Panasonic, I always wanted to have one so when I saw it at a good price I jumped on the occasion !
It's not the high end that is 531 or 753 tubes but it's also not the entry-level Raleigh tubes (commonly called Raleigh Cadet). This one is Reynolds tubes 501. Serial number is 76808, if someone can help for dating it would be cool ! I think the date is 1984 or 1985. There is still the store sticker that sold it and surprise it still exists! It's rather uncommon:
John M Hanna Cycles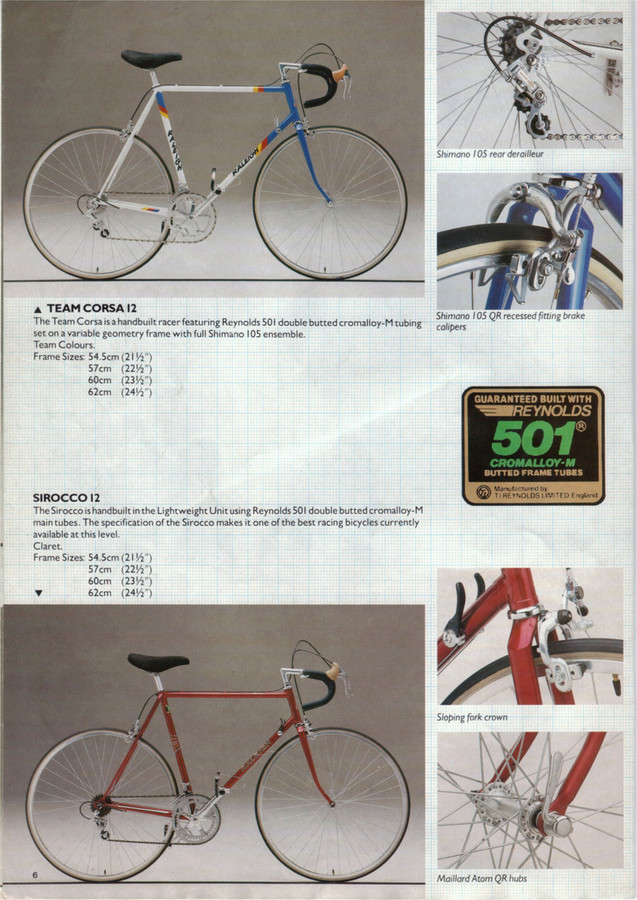 I'm going to restore it as close as the original, according to the catalog page above and after having searched on a few forums, I found out it was equipped with Shimano 105 Golden Arrow which I was able to source (should arrive soon). I still miss the hubs, cassette and headset and bottom bracket.
For the stem I suppose Custom ? with Sakae handlebars.
I don't know which pedals I could put, maybe MKS ?
I was thinking a Turbo saddle and for the seatpost I don't know.
Headset and bottom bracket will be the Golden Arrow or Tange if i can't source them.
Any help or informations that would help me is warmly welcomed