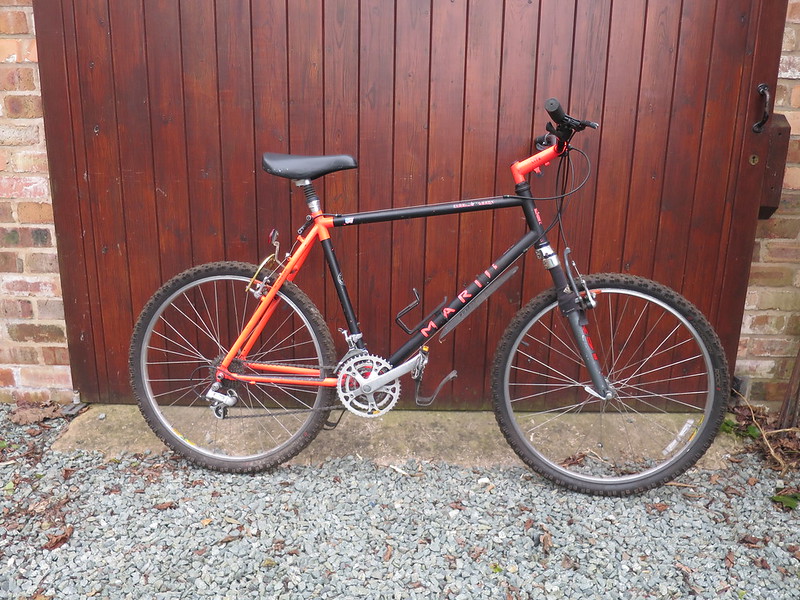 I've owned the bike for about 20 years but only use it for pottering about locally.
I picked up a new bike last year so the Marin is sitting in the shed so I'm pondering selling it. I couple of MTB friends seem to like it but I've no idea what sort of price it should fetch.
The spec is:
Marin Eldridge Grade
Chrome Molly frame
RST Forks
Mavic Wheels
Azonic Bars
Suspension Seat Post
Original Marin Seat
Shimano Deore DX rear Derailleur
Shimano SG C-48 Front chain wheels
Shimano brakes
Club Roost rear brake booster
MBR Magazine mudguard (!)
I can post more photo's if required.
Thanks in advance.