I'm not at home so can't take any fresh pics right now, but I have a 1994 Kona Explosif project that I haven't really worked at in more than a year, so should probably looking at moving it on. All original apart from pedals, shifters (replaced with Deore DX), seatpost, and grips, and the suspension fork has been replaced with a pair of vintage Kona P2. Here's the original thread from when I first bought it, apart from what's been detailed above the bike and components have been cleaned thoroughly. Still no new cables though.
Ran into this one on a local sales site, and despite being in project overload I couldn't resist it at a cheap price. Sadly it turned out that the seatpost was stuck, but since it's at a decent height for me anyway and the sunk cost bias of having been in a blisteringly hot car for 40 minutes, I...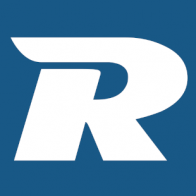 www.retrobike.co.uk
What would be a reasonable price if I were to sell it as a close-to-completion project?