Hi folks, hopefully someone may be able to help me with a few pointers as I'm having bother making a newly acquired Campagnolo Syncro II set up work.
So, I have a Campagnolo Athena 7 speed rear mech (circa 1990) on my Raleigh 531C frame. The freewheel is a 7 speed Zenith 13-24 which I am told is index compatible, it measure 36mm across from outside edge to outside edge. The levers I have just acquired were advertised as Campagnolo Athena 7 speed Syncro II- see picture below.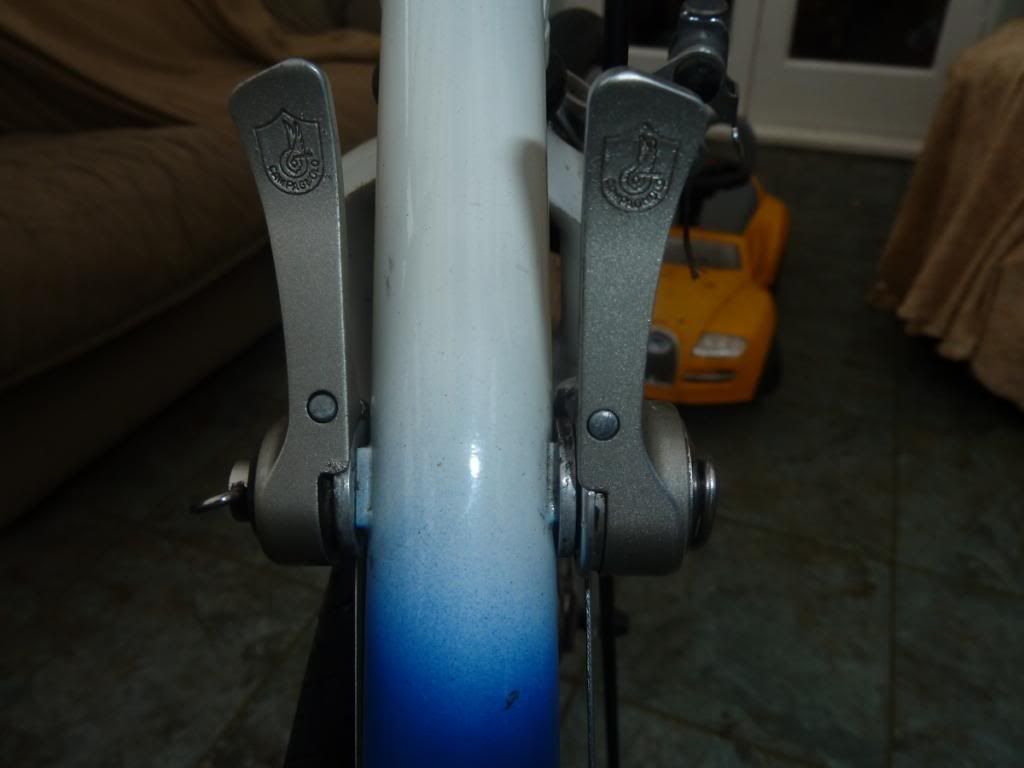 However, they came with an 8 speed insert so I bought the proper blue insert for use with Athena rear dérailleurs. I have fitted a brand new cable and a Shimano SIS cable outer with the correct sized ferule fitted. I have fitted a new Shimano Ultraglide chain, all parts apparently compatible with Syncro shifting. So the only thing that is original in the drive train is the mech and the chain rings on the front. I read that the spacing between the smallest sprocket and the outside of the rear drop out had to be 9.5 - 11.5mm so I moved a washer from right to left on the spindle to make sure this was within limits.
The problems I am getting are that the lever when in 7th i.e. smallest sprocket will actually click a little further (it did not do this with the 8 speed insert) and you can set it to index nicely for 7th, 6th but it overshifts through the rest of the gears and settles in 1st gear after only 6 clicks. I also read on the www that for 8 speed the barrel size was enlarged to allow more cable to be pulled, this may be the answer to my issue.
I am wondering whether these levers are not compatible with the 7 speed insert, it seems to pull too much cable for each click hence arriving in 1st gear after only 6 clicks. I am keen to get this to work but am getting frustrated , so any guidance is greatly appreciated.
Cheers, Martin