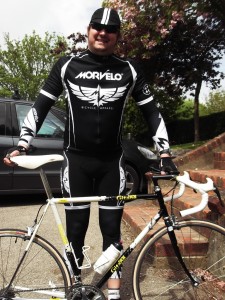 We have been saddened to learn that forum and retro ride regular Dylan Archer (aka DA-EVO) was a victim of the Shoreham air crash. Both Dylan and his friend Richard Smith were cycling on the A27 at the time of the crash.
There is a thread on the forum in his memory here.
Our thoughts are with the family and friends of Dylan and the other victims during what must be a very difficult time.