This is my other bike, I use it for road trainings (with semi-slicks)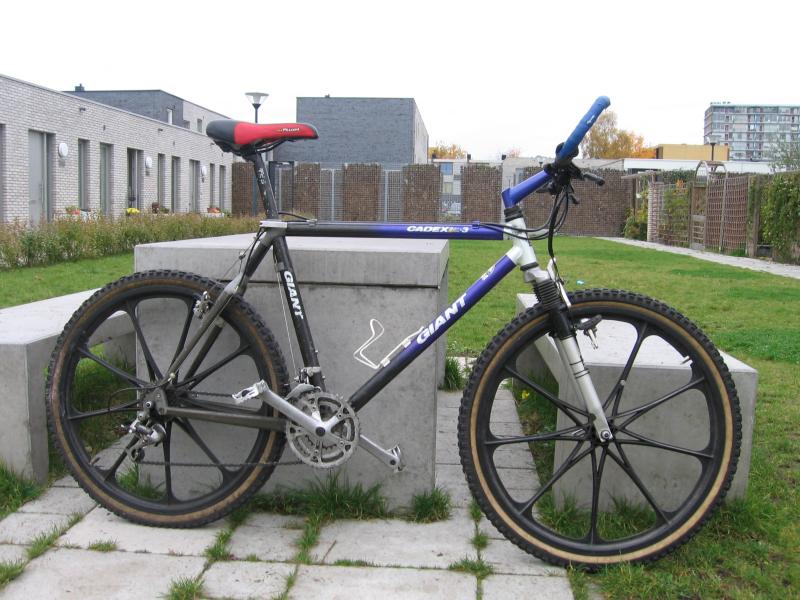 I changed a few things over the months.
The paint was very badly, so I decided to go paintless with some new decals.
Whith his cousin
There are some XT '98 parts on it now, I will change it back into full 500LX, and maybe some good canti's.
I'm still looking for the original (straight) fork.
Then a nice black Syncros stem and seatpost would be nice.
Still rides fantasic, very stiff and nervous.