I've wanted a clockwork since I was a teenager. Well this one turned up on here for the right price (and in the right size) so I finally get a chance to scratch the itch... Thing is I'm not sure exactly what this is. Welcome some input on what I've got...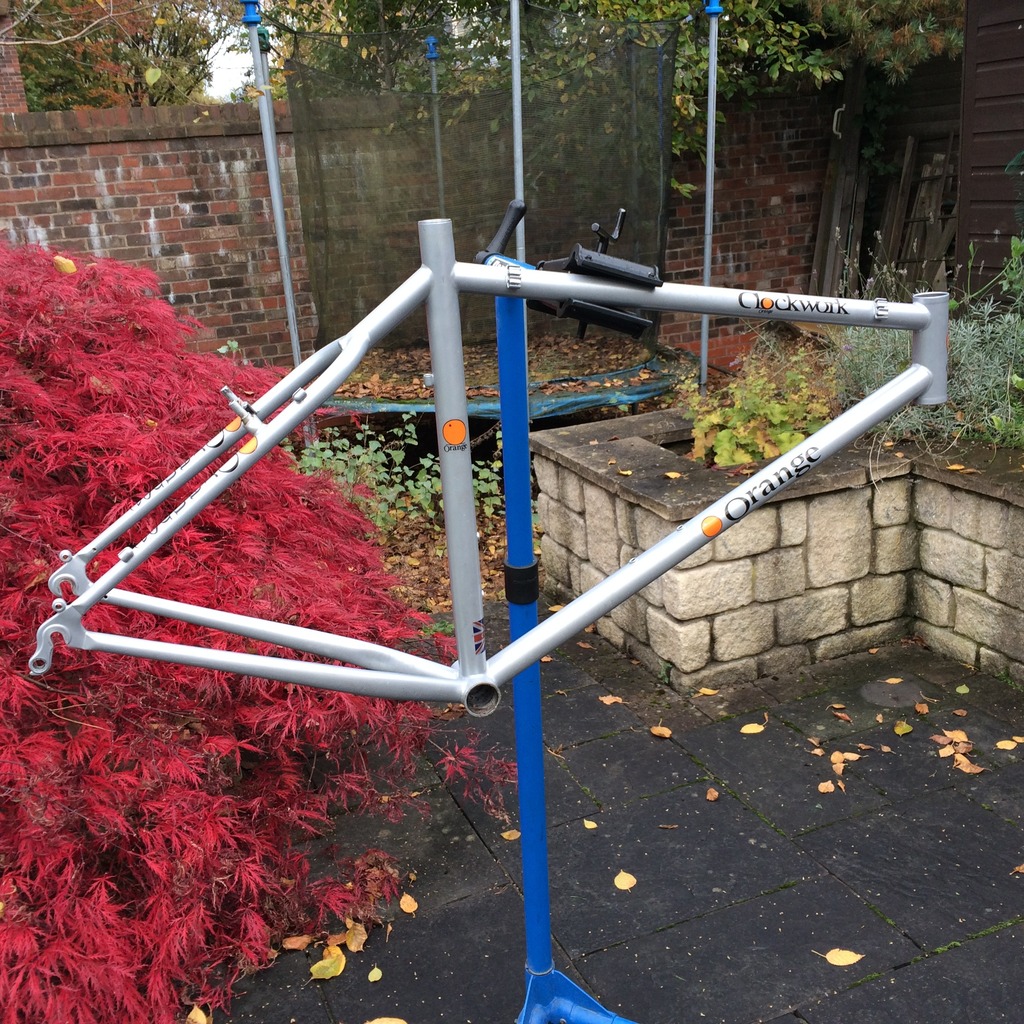 Now it's here the first thing was to work out what bits I need. I started measuring and googled for more info. Seems to want a 31.8mm seatpost clamp, and there's a shim fitted in the seatpost
From looking at this link (
https://www.orangebikes.co.uk/support/f ... imensions/
) it looks like either a 98/99 clockwork, or a 97-98 C16, or something. In fact I should probably be posting in the "modern" bit!
Anyway. Got some bits lined up, nothing fancy but a nice usable lightweight xc build planned... would be good to date it though so I can think about whether I bother to make it reasonably period correct or just a practical build. Quite tempted to go for a modern 1x9 drivetrain actually, we'll see though - I'll probably end up using mostly what I find in the shed.