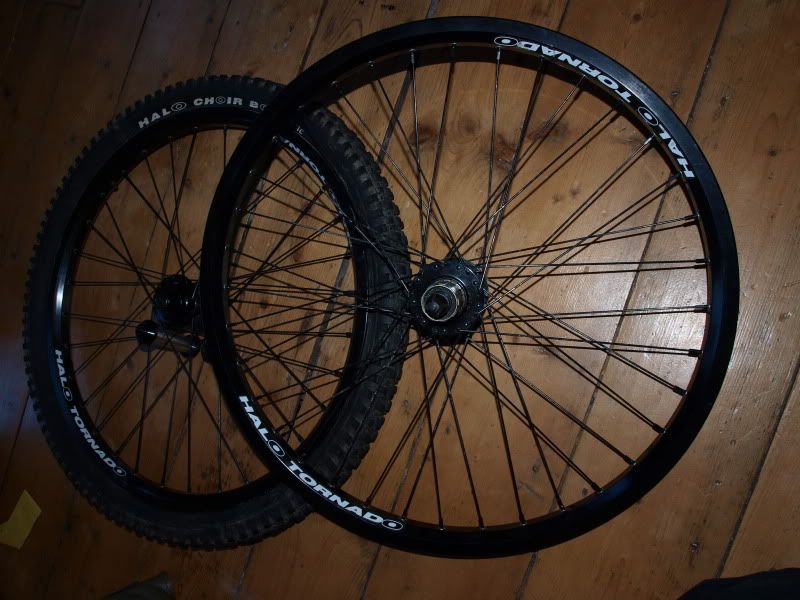 I've had these Wheels since 2005, I specced them on my Dr Jekyll, and decided to fit 26ers within the first year, I've pondered selling em a few times even a few months ago, but as I never truly got on the the Identiti and I've fancied a cruiser or Big BMX over the last year or so, I decided to try the 24" thing properly this time with a specialised frame... plus it nicely bucks the Fixie trends and 29ers!
So Looking about, I wanted a Rhythm, for more traditional bike shaped design and roomy sizing sounded better than short offerings plus a sharper head angle.
I got this one recently, I'm not sure if its a keeper or not or what I'm doing aesthetically. Theres a few dings and scrapes here and there, tanklike and battle scarred could stay, camo spray patch up might work too. other than that, a proper bright powdercoat, or a stealth satin black to avoid too many scallies... or get a tidier one, must admit though the welds are nice and the tubes are not too fat.
Then the thing that really gets me, horizontal drop outs... and provision for front and rear gears. What the hell! It's initially going to be SS and possibly stay SS, so tempted to shave these, the front one at least. not sure if I'd ponder 8 gears out the back.
Plus V brakes or Disc! Amazing to see how clean and simple some of the recent frames are... this was only 5 years ago! :-S
Build wise, Rigid Trailblade20's fit perfect and really are rigid. track brilliantly. Otherwise my mate has some Dirt Jumper 2's from the same era in green, this will add 2lbs or so to the front end.
So any comments or thoughts?