This was entered in January Bike of the month competition , not by me though. Dark tribute trek y. It was due to be stripped for parts and I wanted to save it and keep it complete. But unfortunately it's not really suited to me and it's not what I had envisaged. Gorgeous bike though. So I'm offering the frame up for sale , hoping I can re-home it on retrobike.. Dark tribute. Carbon trek y. Custom decals courtesy of retrodecals. In excellent condition overall. There's a mark on the drive side of the frame but minor really.
The rear triangle has been polished to a high level. The frame is in my local bike shop currently so I'll upload pics soon.
Here's a link of the BOTM with the trek complete and scroll down to the dark tribute trek. The DT Swiss shock is not included. Seat clamp and headset is included
Just a regular month for January so let's see what's been finished off during the holidays...... Useful for the poll if you can structure your nomination as follows: username's Year Manufacturer Model , e.g. John's 1990 Kona Lavadome Image(s) MAXIMUM OF 2 Finally please include a link to your...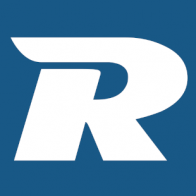 www.retrobike.co.uk
£65+postage at cost
Would prefer collection but I'll post it if you are far away. Or collection from Somerset
Below pic is complete bike from Botm.
Last edited: