It starts as many of these other build stories start, I suppose: A 13yr old sat in the middle of the classroom completely uninterested in the lesson, staring at the cover of their English book, laminated with a studio photo of a gorgeous GT RTS dripping in XTR.
Roll on 27 years and into the age of the mid-life crisis, the retro MTB bug has bitten after a
restoration of a 1995 Titanium M-Trax
and suddenly, a cheap RTS build is viable.
Well, that was the plan anyway. I know that for some it's sacrilegious to build these bikes and never ride them, but that's what this build is going to be. I have 2 excuses for this. The first is that as I'm still racing bikes, I won't be able to find the enjoyment from riding something that's 30yrs old at any kind of pace on today's trails (read into that what you will). The second is slightly more opinion dividing, but being 6ft2, I'd need a big frame and frankly, frames over 17.5" look gopping.
After a year or so of idle browsing a decent looking RTS gets listed on eBay. It's been modified in the late noughties, so it doesn't garner too much attention on ebay, but the eagle eyed here at RB are already discussing it
Here's the RB thread
. I bite the bullet and buy for a little lower than the asking price. As it turns out, the owner was quite into retro bikes a few years ago, himself and a friend setup a business to do with retro bikes and he told me the history of the frame, previous owner etc. He seems to think it was bought as frame-only from new. The frame wasn't in a bad state but certainly needed some attention.
Photo after collecting it on my return from a race in South Wales (I did terribly due to what I now know is a trapped nerve!).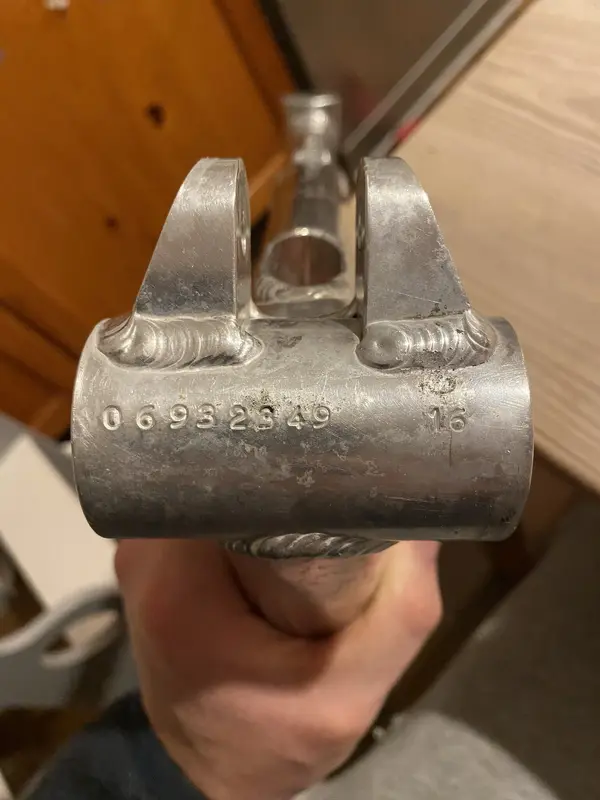 This dates it as a 1993 and a size 16"
First step was to strip and take it into the local bike shop and borrow their parts washer (I'm part of the furniture). Once all the grime was off of it, we could see that it was in decent condition. There was just one small ding hidden behind the mech cable in front of the main pivot but all of the bearings and what not were fine.
Roll on 6hrs of hand polishing over various evenings with MAAS. Something was stopping me from going crazy with it, I think I wanted to leave some patina as I couldn't justify NOS parts, or rather just not spend a month hand-polishing a frame, but either way I quite like how it turned out.
Most of the sourcing of parts came from the fabulous forum members here on RB. I think I did a vast amount of M900 business with MattTymm. The only thing missing was a set of wheels, Spins were out of the question so I'd settled on finding a set of M900. But then MattTymm was kind enough to point me towards a Marin Monocoque that had been listed on eBay with a set of Spins, for just £150. I was in Leeds riding at the time, the bike was in Surrey, but I spend so much time on the road I just committed to the purchase without even thinking about it really.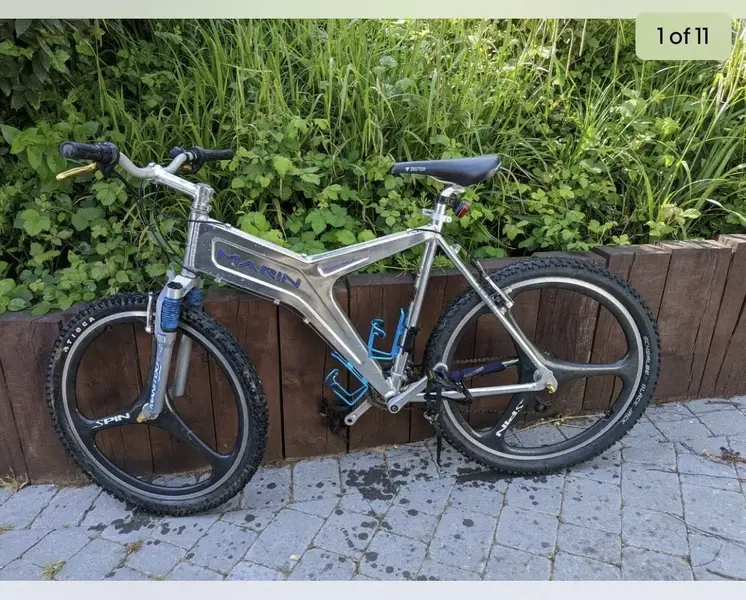 The Marin as listed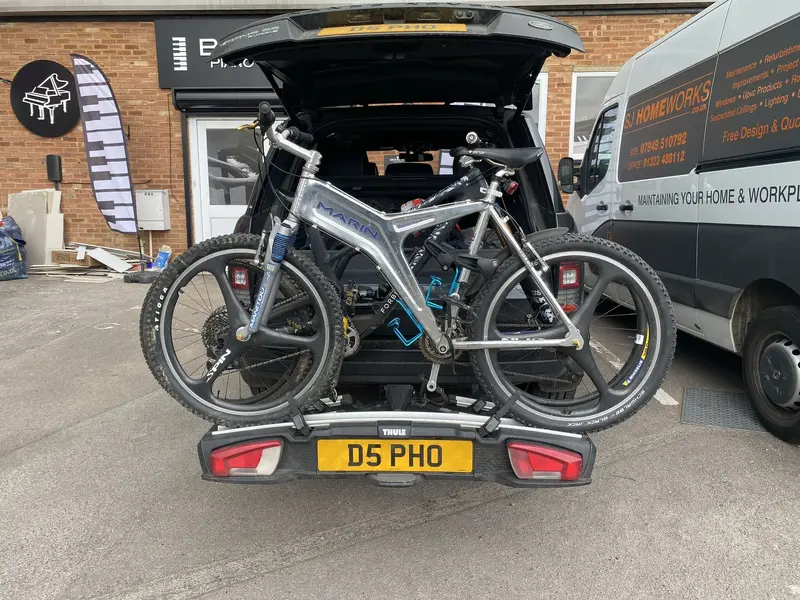 Roll on another week and the Marin was coming home.