Thanks for the comments
As per normal
I haven't got very much to report, other commitments have ment build time has been limited, but I have been keeping my eye out for quality parts when the price is right
M970 rear (with Ti bolt kit) :
M971 front (with Ti bolt kit) :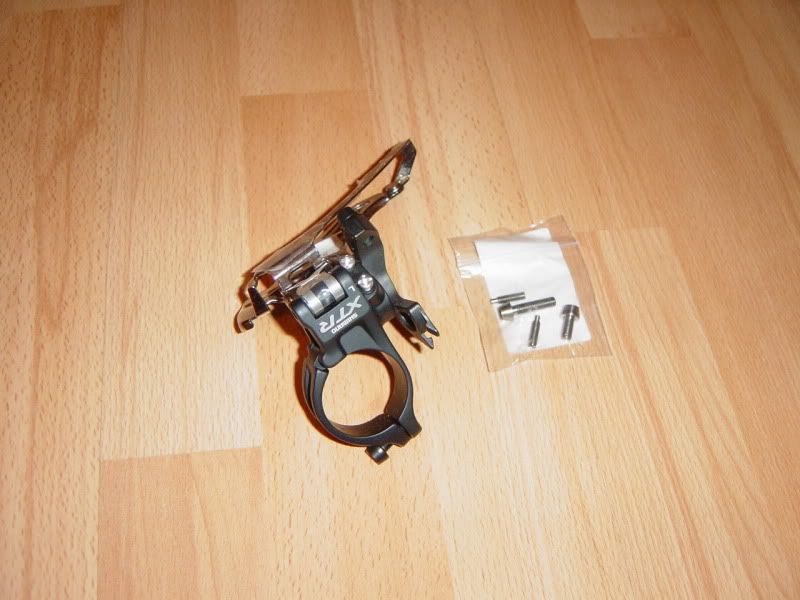 I also picked up a Dura ace / XTR chain. So far I have managed to acquire (all new / boxed and all 970 or 971) brake / shifter combo levers, V brakes (f&r), both mechs and the chain cheaper than the rrp of just the combo levers
Crank and cassette seem to be the hard items to pick up cheap but I will keep looking …
Father Christmas delivered a nice USE carbon post courtesy of 'Corduroyboy' :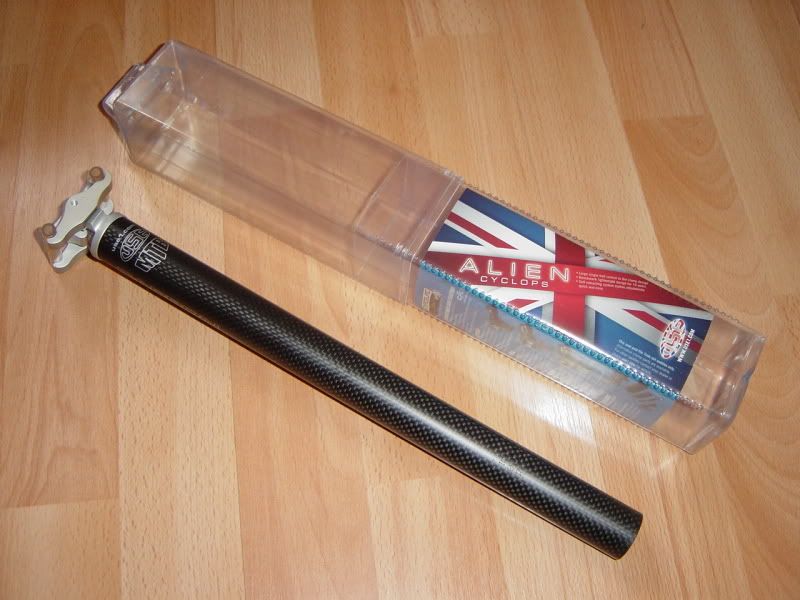 If he says something is like new, it
really is
like new
I also sourced a spare set of vectors (off 'mackem') so I now have a full spare front end in case of any future 'mishaps'
:
Just how flat have those elastomers gone ?
:
I did manage to prep the swing arm which really just consisted of flatting the scratches out and cleaning up the casting / forging ready for powder :
Note the chamfer on the front pivot. This was apparently a factory mod to allow more front mech clearance when on the granny ring. Hopefully it will work with the XTR mech – if not the granny ring will be coming off because the mech wont be !
WD