I upgraded from a RC200F3 to this F6, hardly used it before upgrading again to the then new RC300 and transfering all the bit's straight over. The F6 frame ended up hanging in the rafters for many years until I pulled it down this weekend and dusted it off with a view of building it up again using various spare parts I've had kicking around. I've just slapped it together to see what it looked like, I'm waiting for a few parts to arrive and needs cabling / steerer tube etc. My pre middleburn Rhinos have come up a treat, and I'm pretty pleased with how it's looking. The frame is in fantastic condition, I'd forgotten how good it was, although for some reason it seems to be missing it'd BB cable guide, not sure why, but I'm guessing it will be the same as my RC300's.
Frame - RC200 F6 18" pewter
Fork - RC36
Seatpost - Control Tech
Seat - Flite ti
Stem - Pace RC45
Bars - Hyperlites
Headset - Hope
Cranks - Rhinos
Rings - Pace pewter / champagne
Wheels - Mavic SUP, Hope Ti glide front, XT 737 rear
BB Shimano UN72
Rear mech XT 737
Front mech XT 737
Brakes/ Levers XT 737
Shifters XT740 (on way)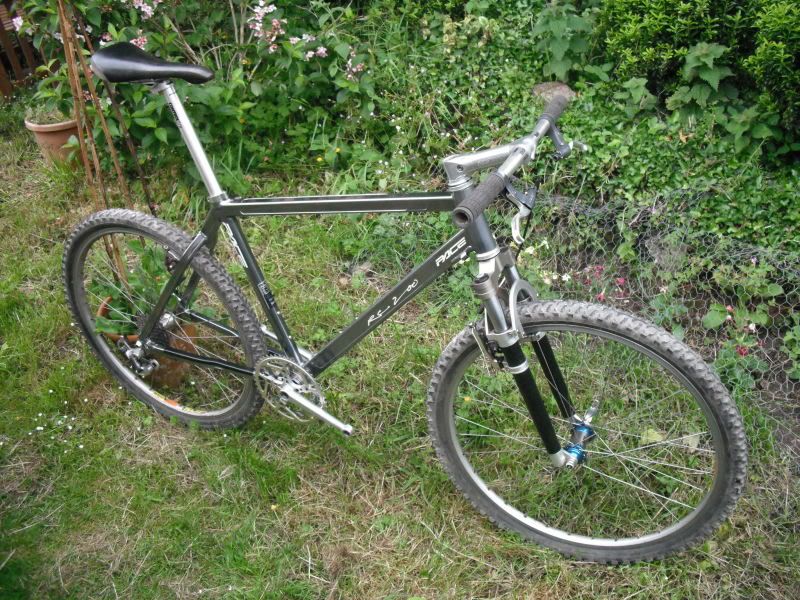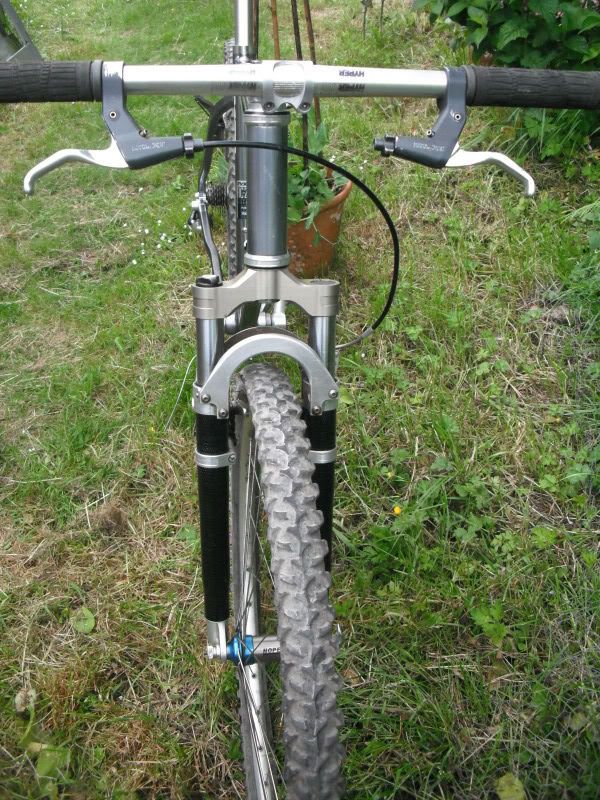 _________________
"It's a Sledgehammer; Shocks... Pegs... Lucky!!!"