I initially started this build almost a year ago but due to an illness that affected my balance and dexterity I was unable to continue and had to shelve the project temporarily. I've now recovered sufficiently so, let's try this again.
The starting point is a later model Vitus 979, 56cm frame.
In this pic the frame has been cleaned, polished and the bottom bracket has been refaced to accept a Mavic 610 sealed unit.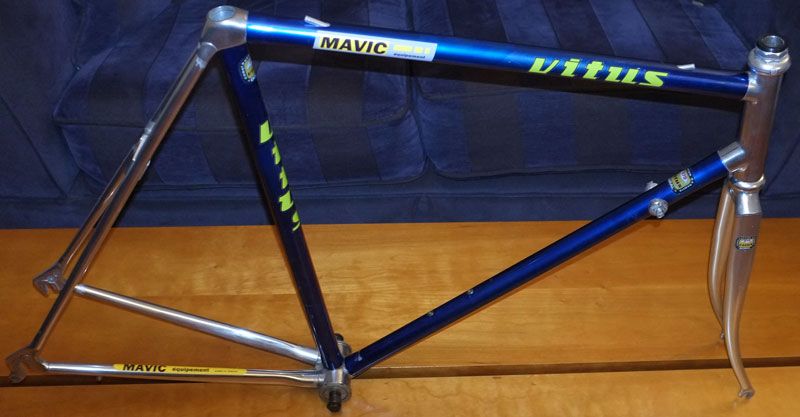 The frame is French threaded so a new Velo Orange headset has been fitted as I gave up on finding a suitable Mavic 305.
The replacement Vitus decals were sourced on eBay but are printed onto very light clear vinyl so they were not opaque. The result was that the blue anodizing showed through the yellow decal resulting in a lime green effect. Uhmmm.... yeuch.
So first job when I started again was to remove the decals and order better quality replacements.
The Mavic 440 SSC brake calipers were in near mint condition and needed little more than a wash and lube before being bolted on. Even the pads are the originals.
For the front Mech I have both an 810 and an 862 but chose to fit the 810 as it's a little more unusual without the anodizing.
I also fitted the supposedly 'excellent condition' retrofriction shift levers only to find that the RHS lever was non functional. I've opened them up and the spring is still intact so the most likely culprit is the the barrel that the spring presses onto that's worn. This is what the internals look like if anyone's interested.

And here they are reassembled and fitted.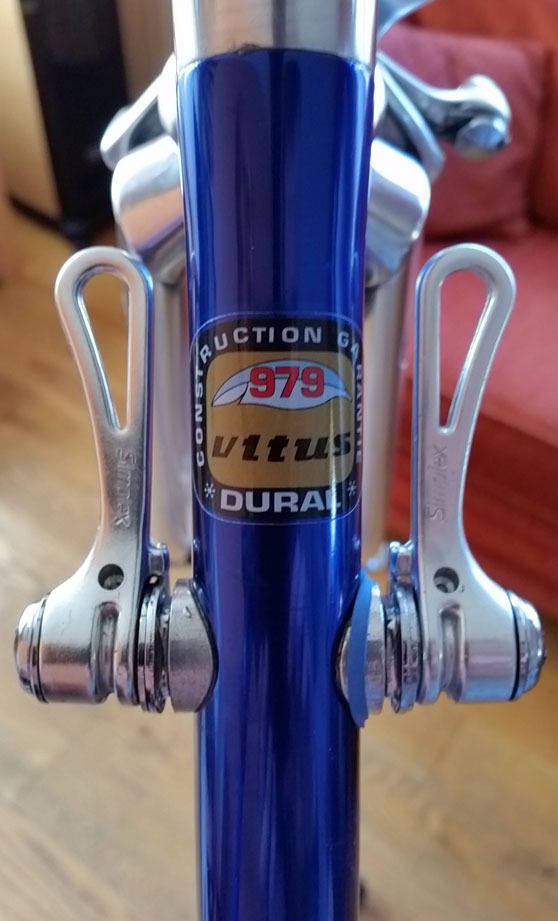 The next instalment has me running amok with power tools and polishing mops. Updates to follow.