I bought this from new in 2009, always been a fan of Orange steel hardtail bikes, and this one didn't disapoint.
Unfortunately I sold this the other year (a decision which I still regret), but whilst I had it I thoroughly enjoyed it, fast, light, responsive, and just fun to ride pretty much anywhere
I switched between Pace RC-31's and RC-39's, both seemd to suit the bike really well.
I was looking through some pics and found these on my computer, so thought I'd put them up on here anyhow.
Overlooking Redcar/Marske...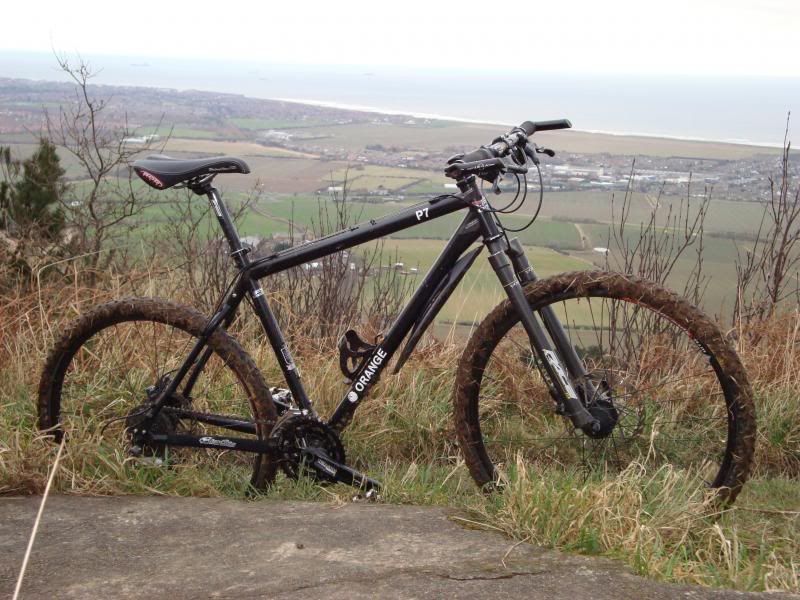 _________________
Current Fleet...1990?? Kirk Revolution,1993 Orange Prestige,1994 Cannondale Delta V600,Cove Stiffee FR.

RIP...1988 Tushingham B52,1988 Stumpjumper Team, 1990 Kona Cinder Cone,, 1991 Scott Pro-Evolution,1992 Kirk Revolution,

1993 Klein Attitude HLF

, 1994 Univega Alpina 5.7,1994 Dyna-Tech Diablo, 1997 Pace RC200 F6,1997 Proflex 857,

1998 Kona Lava Dome

, '01 GT i-drive 5.0, 09' Orange P7, 09' GT Chucker, 2013 Planet-X Pro Carbon,

2013 Ghost ASX

.
,
Boardman FS team,On-One Inbred 29er, 2017 GT Grade.