right, so finally got down to actually building this bloody thing.
got myself an XT transmission set (M770), Chris King Headset and marzocchi Marathon 04's. Got some other goodies to fit to it, but for today it's just the bare bones
Gave the frame a quick spruce (didn't require much effort - Carge sold it to me in a lovely condition
):
>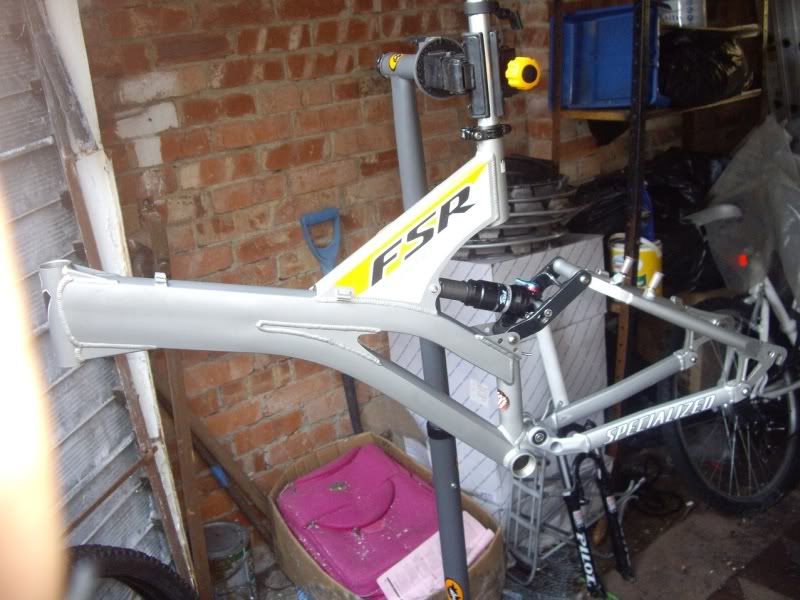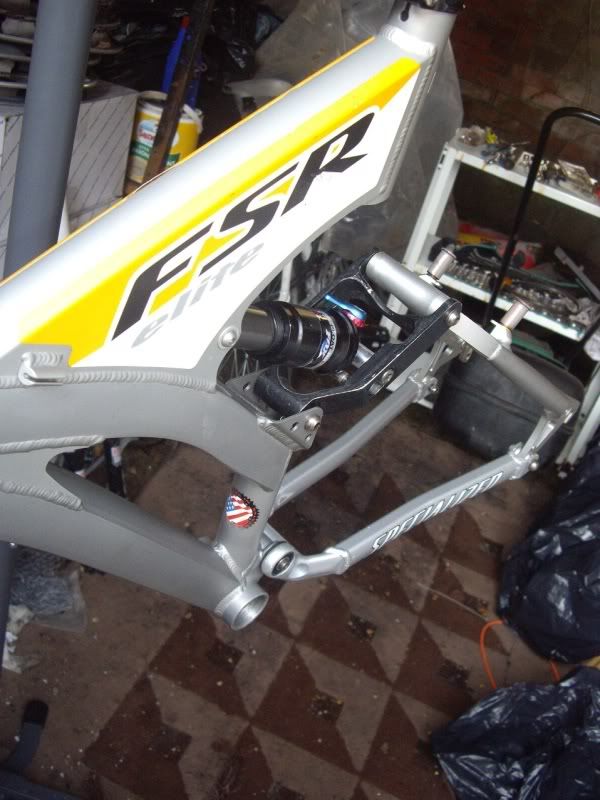 Then took to cleaning up the crankset and installing BB:
Hollowtech is a new one to me, but seemed easy enough to fit. I would like to know if i was using the right allen key for the allen nut (i have an orange goldtec one) didnt seem to fit as snugly as i expected.....is there a reason for this?
>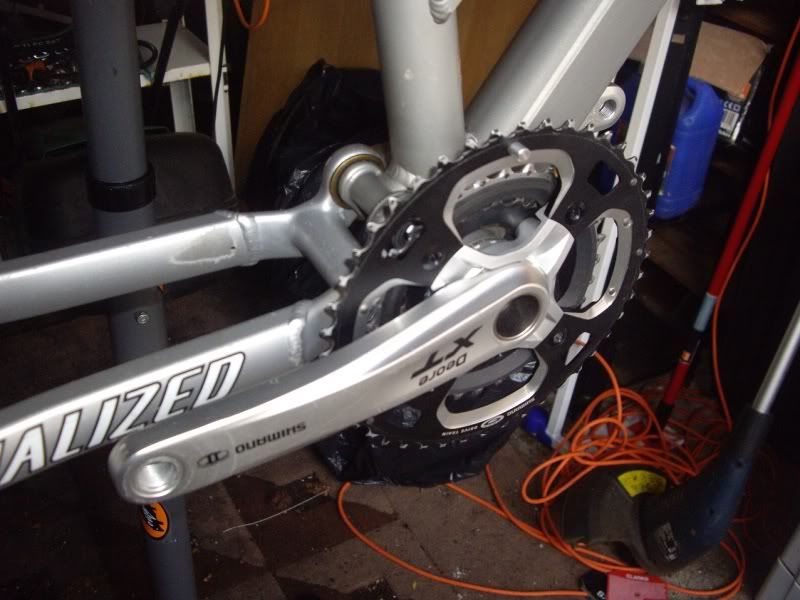 next came the headset - i made my own tool for this. got some thrust washers from a scissor jack (ebay), fitted with some nylon washers. slides the cups in nice and gently
was a bit nervous doing this, but seemed to go in fine
>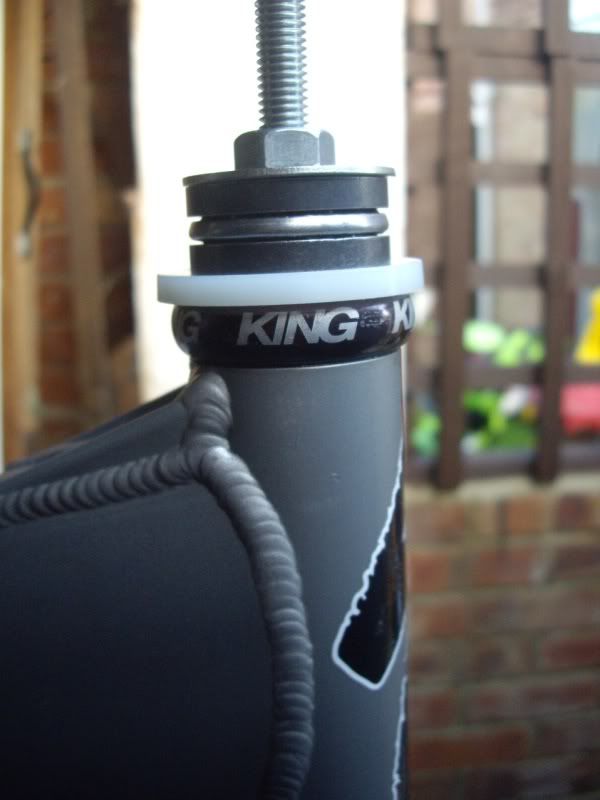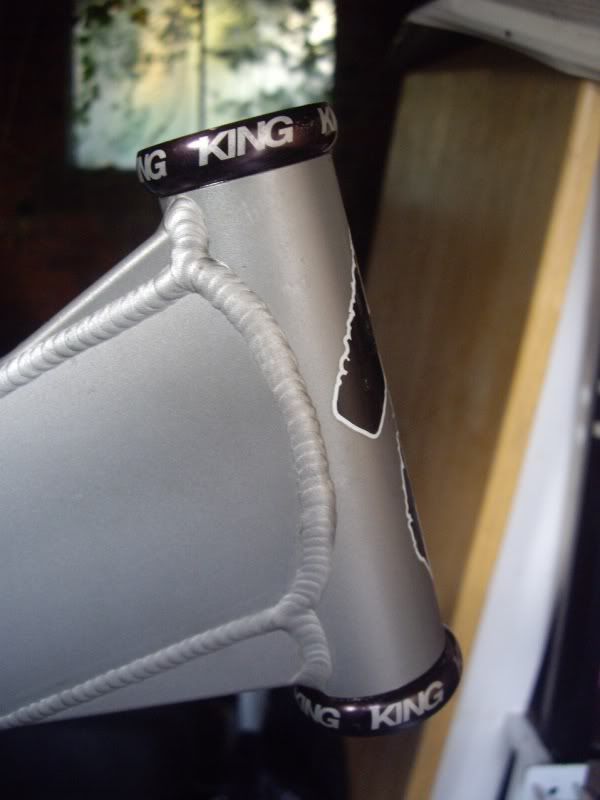 crown race onto my Marzocchis:
>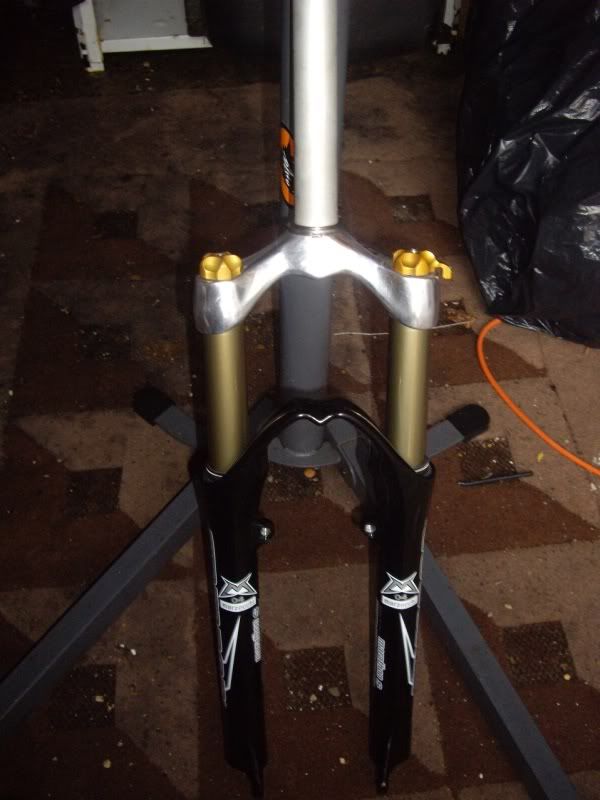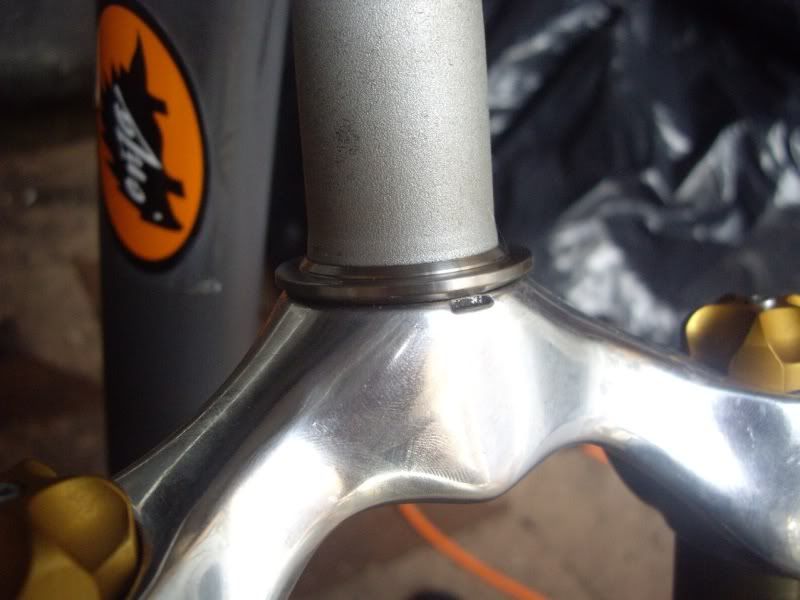 Marzocchis into headtube (i got no stem at the mo so installed with spacers for now:
>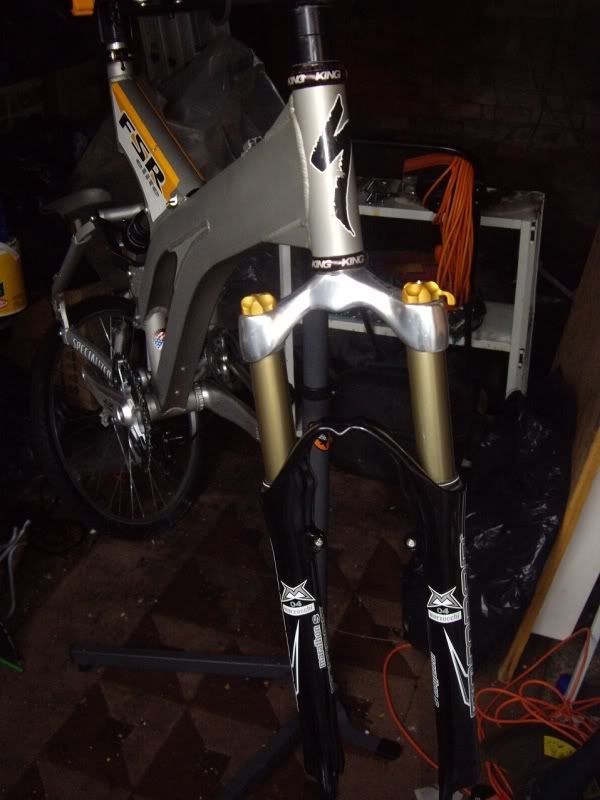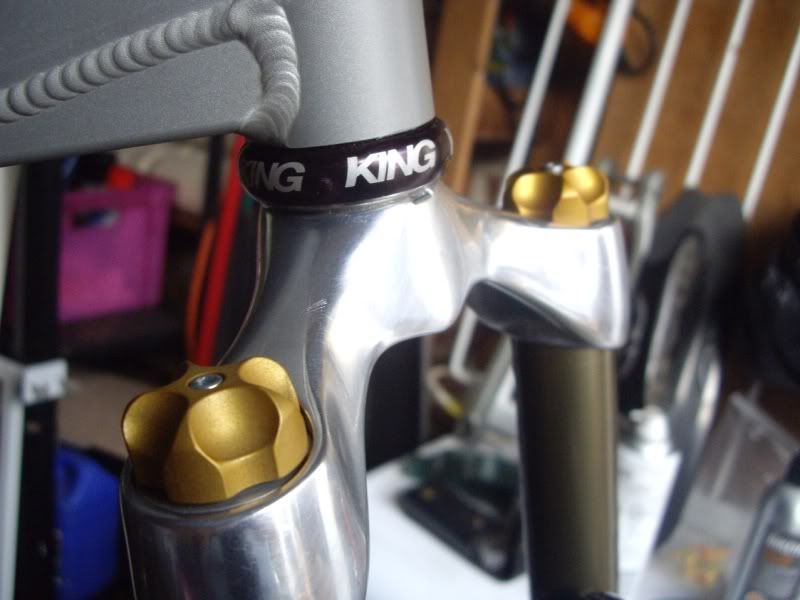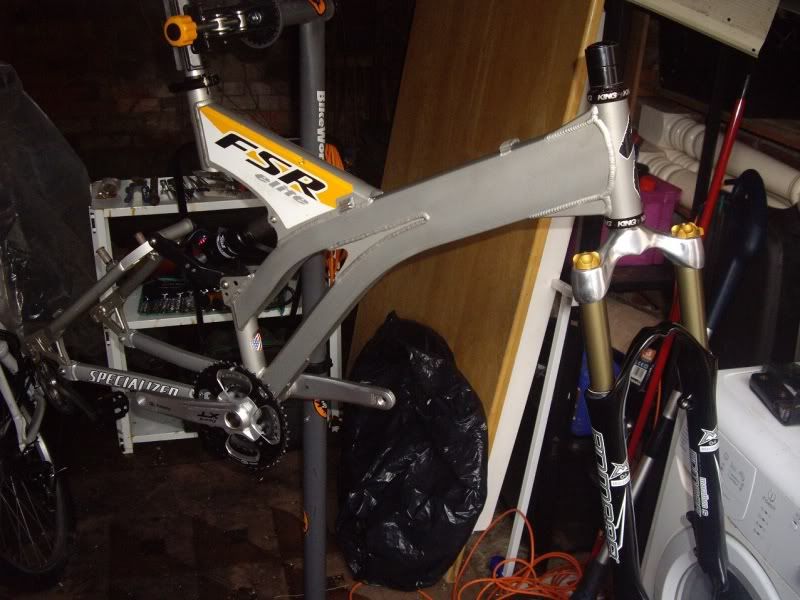 more to come soon......(probably next weekend)
_________________
My Bikes:
>Specialized FSR Elite '99:
viewtopic.php?t=173952&highlight=
>Diamondback Apex build:
viewtopic.php?f=6&t=320993
Projects
>FSR frame bearing upgrade project:
viewtopic.php?f=41&t=288979
"Happy is my last goal"