Time for a fall project
Arrived this morning and not in bad condition for a 12 year old frame but . . . how heavy!
I do like a character building frame though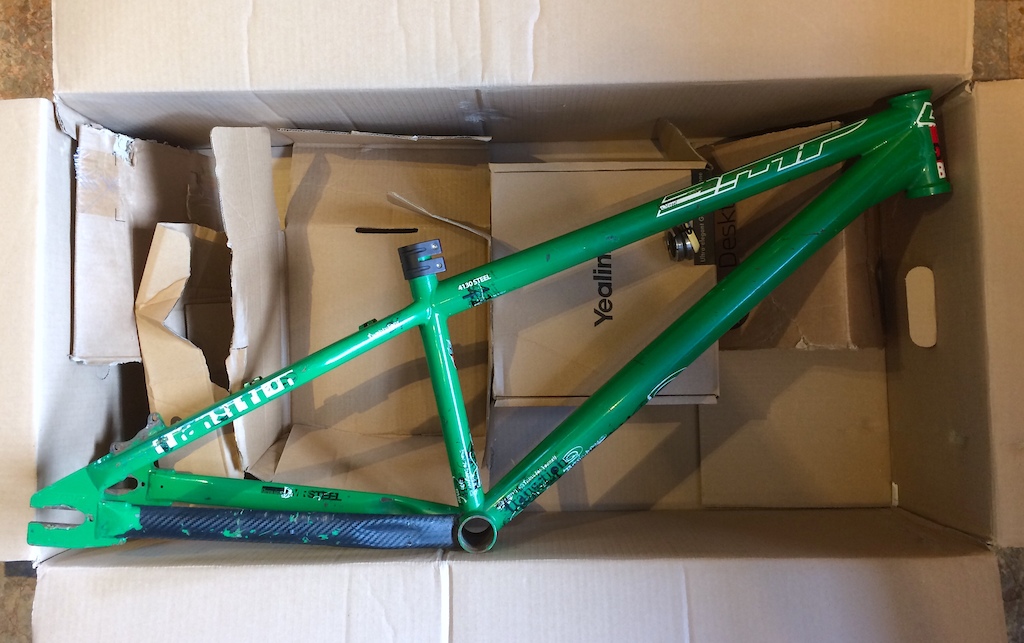 Spent the afternoon priming the scuffs and scratches ready to retouch . . .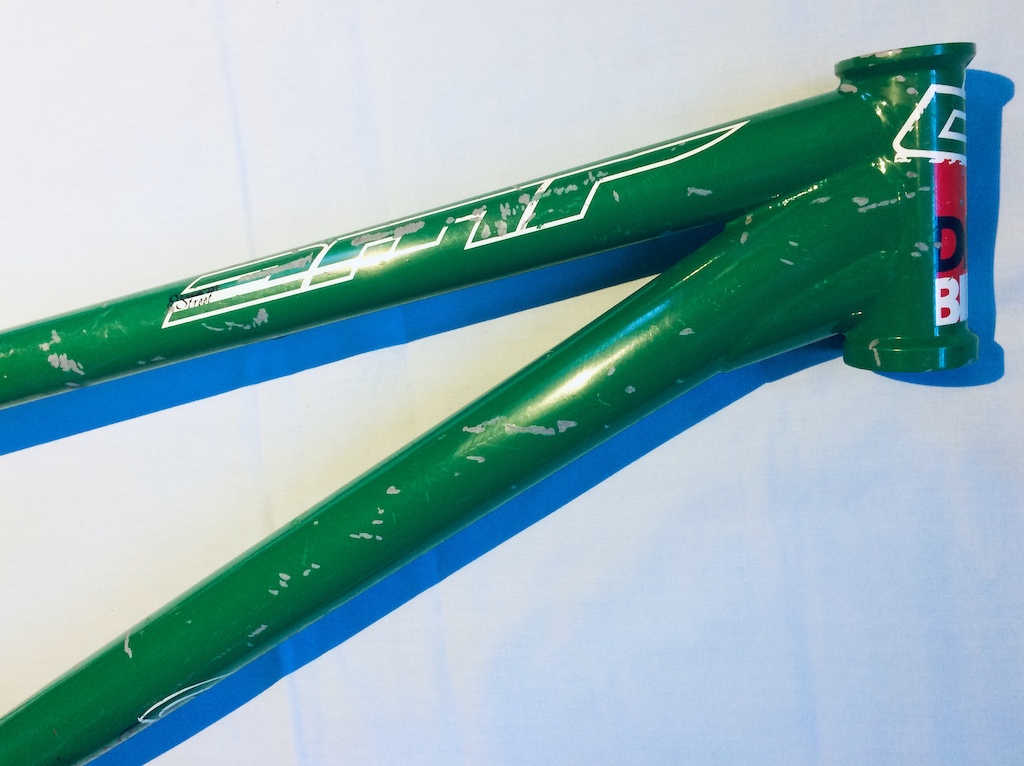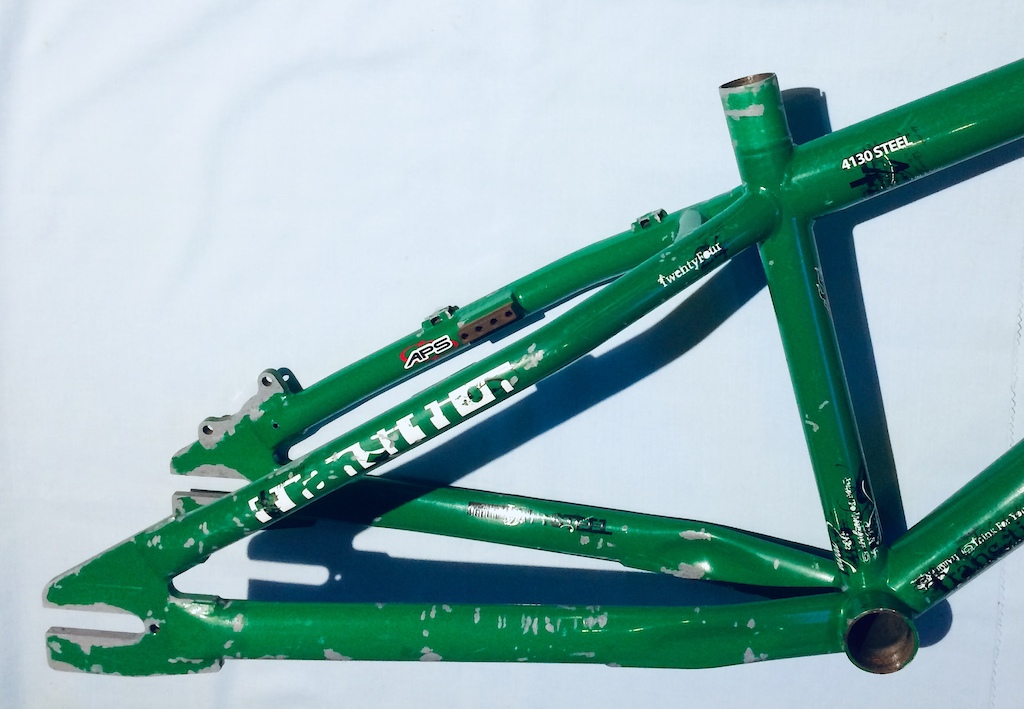 Initially I'll be cramming a 26" wheel out back but once funds allow I plan on building up a singlespeed 24"er. Owned a couple in the past including this lovely blue one which I only ran 26 (bb height was a bit vertigo inducing with the Lyriks though
- I think my 80mm Vanillas will be better suited - fingers crossed).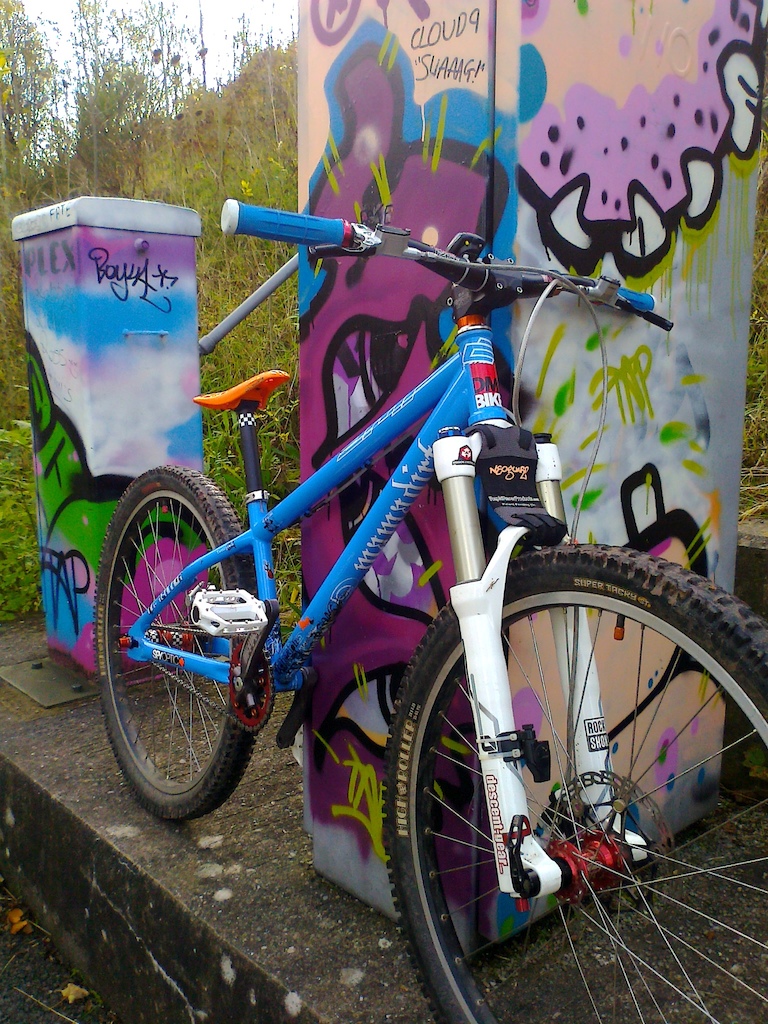 _________________
Welcome to the Hotel California . . .