Looking pretty good so far with Papadirt's wheels and brakes
Slack as freak though (not a bad thing personally but I may drop the fork travel to 100mm and fit offset bushings to lower the BB height).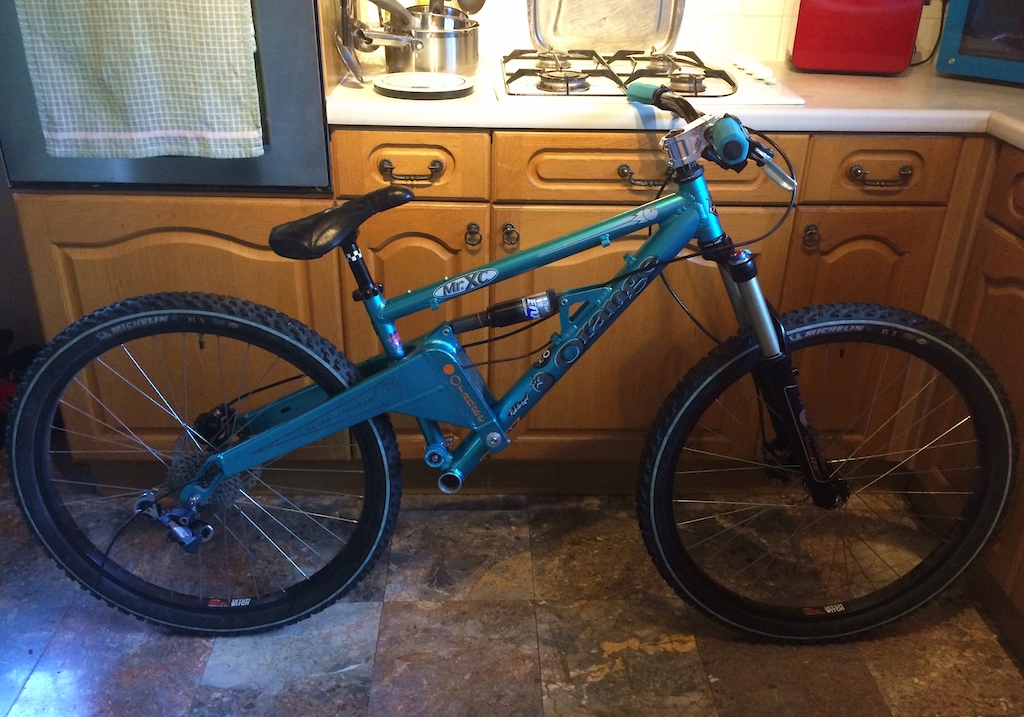 Just waiting for the right size BB - only had a 68mm shell in the toolbox
- should be ready for a test ride at the weekend
I'd planned on fitting my Hope Minis with silver braided hoses when funds allow, along with a silver wheelset but I quite like the black now . . .

_________________
Welcome to the Hotel California . . .